Like GearBrain on Facebook
Emoji are the texting equivalent of slang — a way to shorthand our thoughts, comments and quips. With 157 new emoji set for this year — updating the zombies, coconuts and zebras from 2017, here's a mini cheat sheet on the biggest updates and new ways you'll be able to express yourself on everything from mobile devices to social media accounts. Note: These may not end up looking exactly like the emoji that show up on your smartphone later this year, as both Android and Apple take liberties to tweak these emoji for their own platforms.

Unicode Consortium
Science boost
The emoji dedicated to the sciences will almost double this year, with three new images added including one for genetics and DNA, one for petri dish and one for a test tube. Let's just say microbiologist are going to have an easier time chatting with each other in the labs. There are also new emoji for lab coats, microbes and safety googles. (Although, in a pinch, we think you could use these for VR headsets.)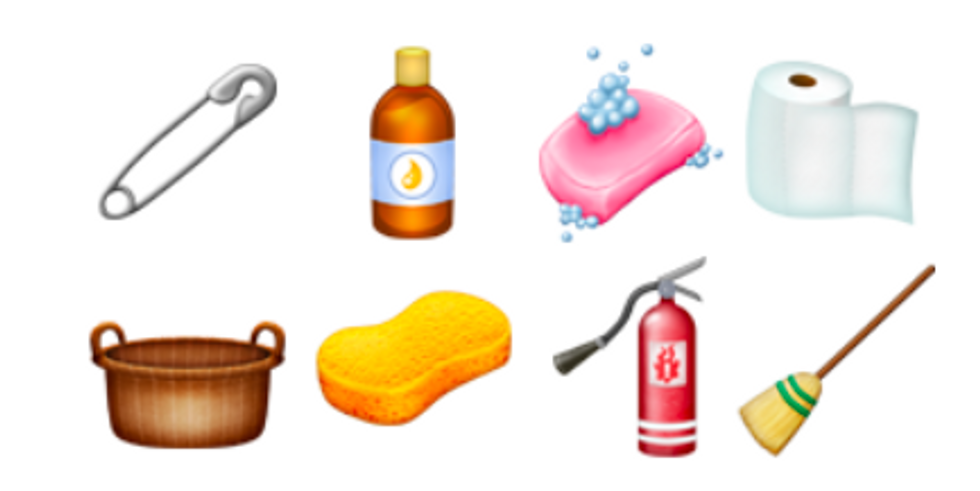 Unicode Consortium
Smart home
Emoji to describe what's happening at home did double — now there's a broom, sponge, toilet paper and soap among others, Perhaps this is a nudge from the Unicode Consortium that we're online so much that our home's need a little attention? In any event, while these aren't exactly connected devices, maybe we could imagine that broom is a robotic cleaner.

Unicode Consortium
Chinese New Year

While these new emoji won't be out in time for this year's celebrations, emoji for red envelopes (which are traditionally filled with money), and firecrackers are going to be available soon. The Mooncake emoji should be launched, though, in time for the Chinese Mid-Autumn Festival when these delicious treats are consumed.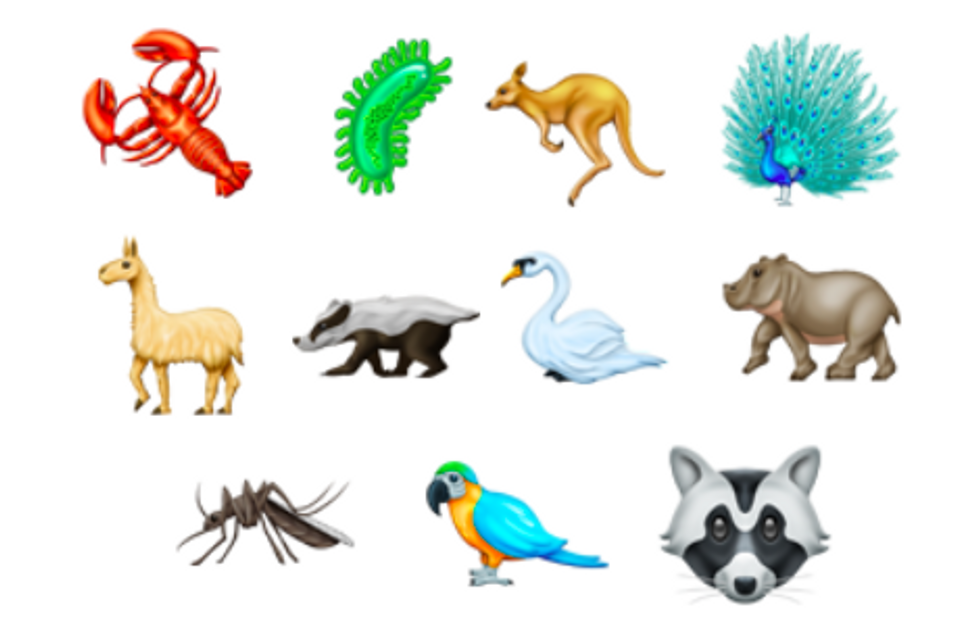 Unicode Consortium
Animal antics
From lobsters to peacocks, raccoons to badgers, you're going to have a 11 new emoji to use when describing your visit to the zoo, your most recent meal or perhaps something that tipped over your garbage in the night. Of particular curiosity to us is the new mosquito emoji — not something we ever want to see in real life, nor want buzzing through on our smartphone.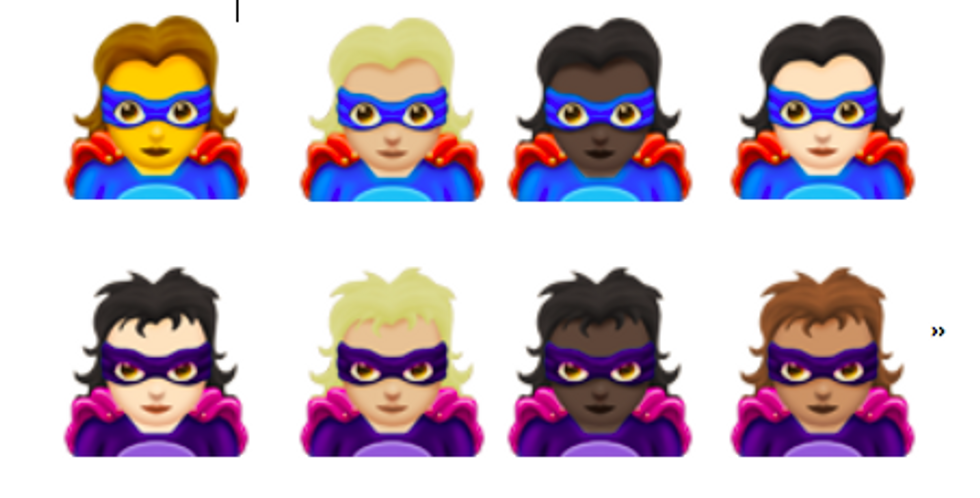 Unicode Consortium
Superhero
Although the Unicode Consortium has these earmarked under "person-fantasy" the superhero emoji are very likely going to be adopted quickly. And yes, there are supervillain emoji too. But with the "Wonder Woman" movie now a full-fledged phenomena, that —among other factors —will push these emoji into your favorites, we suspect.
Like GearBrain on Facebook