Like GearBrain on Facebook
Google has launched a new version of its Glass smart glasses, called the Enterprise Edition 2.
As you can probably tell from the name, this is still not a wearable computer aimed at consumers, like the original, poor-selling Glass. Instead, Google is sticking to Plan B and focusing on the workplace environment, where Glass is used as a head-up display and assistance tool at a range of different firms.
Read More:
The new model benefits from a faster processor, longer battery life, faster charging via a new USB-C port, enhanced machine learning capabilities, and safety frames made by new partner Smith Optics.
On top of all this, the Glass Enterprise Edition 2 benefits from an improved 8-megapixel, forward-facing camera for streaming first-person video and taking photos.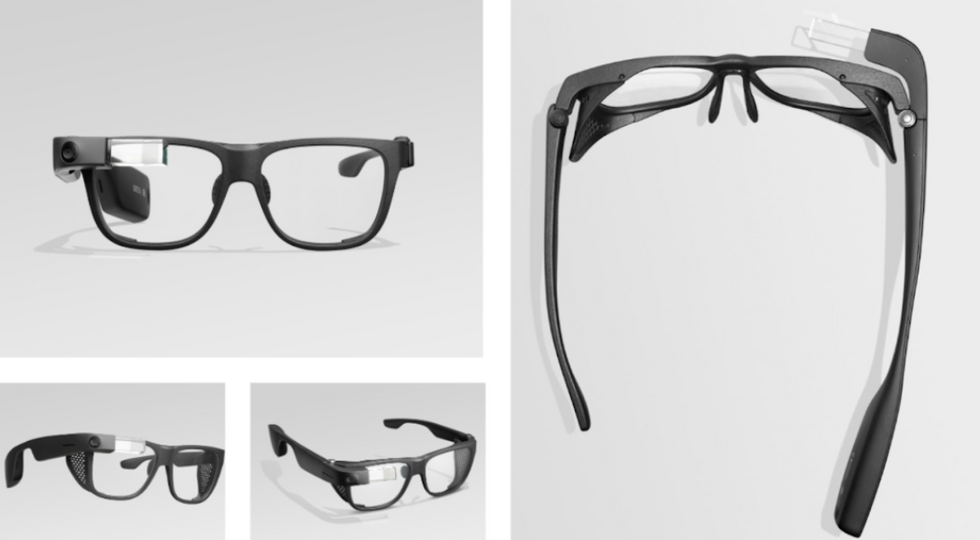 The new Glass has more power, longer battery life, and a better cameraGoogle
Tellingly, Google parent Alphabet has moved Glass from its X skunk works division into Google itself. X is where the company lets its engineers run free with their ideas, and is where so-called 'moonshot' ideas like driverless cars and the original Glass were born. Graduating into Google itself is a sign of Glass reaching a level of maturity we haven't seen from the wearable until now.

In a bid to improve workplace productivity across a range of industries, Google has partnered with agricultural firm AGCO, the DHL postal group, Sutter Health, and HB Fuller, a construction company.
Google said in a blog post: "We've been inspired by the ways businesses like these have been using Glass Enterprise Edition. X, which is designed to be a protected space for long-term thinking and experimentation, has been a great environment in which to learn and refine the Glass product.
"Now, in order to meet the demands of the growing market for wearables in the workplace and to better scale our enterprise efforts, the Glass team has moved from X to Google."
Glass has had a curious life. First teased as the future of personal computing back in 2013, the device earned itself a huge amount of hype. Google even published a set of glamorous shots of Glass being worn by fashion models, and partnered with the Luxottica Group, owners of the Ray-Ban and Oakley sunglasses brands.

But when it went on sale for $1,000 with limited battery life and an experience which couldn't live up to what Google had promised, it failed to become a commercial success. Consumers instead stuck with their smartphones and turned to smartwatches, which were equally new but felt far less alien to wear and interact with in public. Glass' front-facing camera also posed a privacy concern, given owners were encouraged to wear the device all day, wherever they went, and it wasn't obvious when the camera was recording.
Glass then found a second life for itself in the enterprise space, where it helps employees in warehouses keep track of stock, and construction line workers receive visual instructions, and log their work with the embedded camera.
From Your Site Articles
Related Articles Around the Web
Like GearBrain on Facebook