Like GearBrain on Facebook
Pros: affordable, durable, easy installation, mobile app, remote access, Amazon Alexa enabled, custom automations, Z-Wave, portable

Cons: monthly fee, pairing Z-wave compatible products a little difficult
A few months ago we reported Nexia, a smart home leader owned by Ingersoll Rand and who makes smart home systems, announced a new feature, geo-fencing. This feature allows subscribers to have more seamless control of a smart home system when away from their house—from automatically lowering the blinds when they leave the neighborhood to turning up the thermostat when they head home from work during the winter season.
When GearBrain heard about the geo-fencing feature, we thought now would be a good time to do a deeper dive into Nexia's smart home products to learn more how to integrate other products into their smart home ecosystem.
For our test, Nexia sent over to us the following products to test:

Setup

First, we unboxed the Nexia Home Bridge (Z-Wave). This device can connect up to 200 Z-wave products. The directions to setup your Nexia Bridge are included in the box and are easy to follow. However, I would recommend downloading the Nexia App onto your smartphone or tablet. The app is available in iOS and Android and can be downloaded from either iTunes or Google Play stores online. There is also a Microsoft Windows app in case you have a Windows smartphone. Once you download the app, you will find the installation instructions to be very user friendly and intuitive. In fact, it's so easy, even if you are non-techie or someone who is not comfortable with new technology, you will be able to set up this hub and add devices. If for some reason you get stuck or have issues with connecting devices, I would recommend calling Nexia's customer service. We called them due to an issue we had with connecting one of the devices. They were very helpful and courteous, plus didn't have to wait a long time on the phone to connect with a human being.
Connecting Devices

Now that we had the hub set up and connected to our router, I started to add devices. The first one we set up was the Fibaro temperature and motion sensor. This is a very small but important device. The sensor not only records a room's temperature , but can also detect motion. The device looks like a small little portable eyeball and can be positioned on a table, shelf or screwed into the wall. Every time it detects motion, the eye lights up. From the Nexia app, you can set the device to alert you every time motion is detected. It's like a DIY/MIY (Do-it-yourself/Monitor-It-Yourself) home security device but doesn't call the authorities when there is an actual burglar in your home. We followed the onscreen instructions to connect the sensor to the Nexia Bridge, which took only a few minutes to set up. The retail price for Fibaro Motion Sensor is $59.99 on Amazon.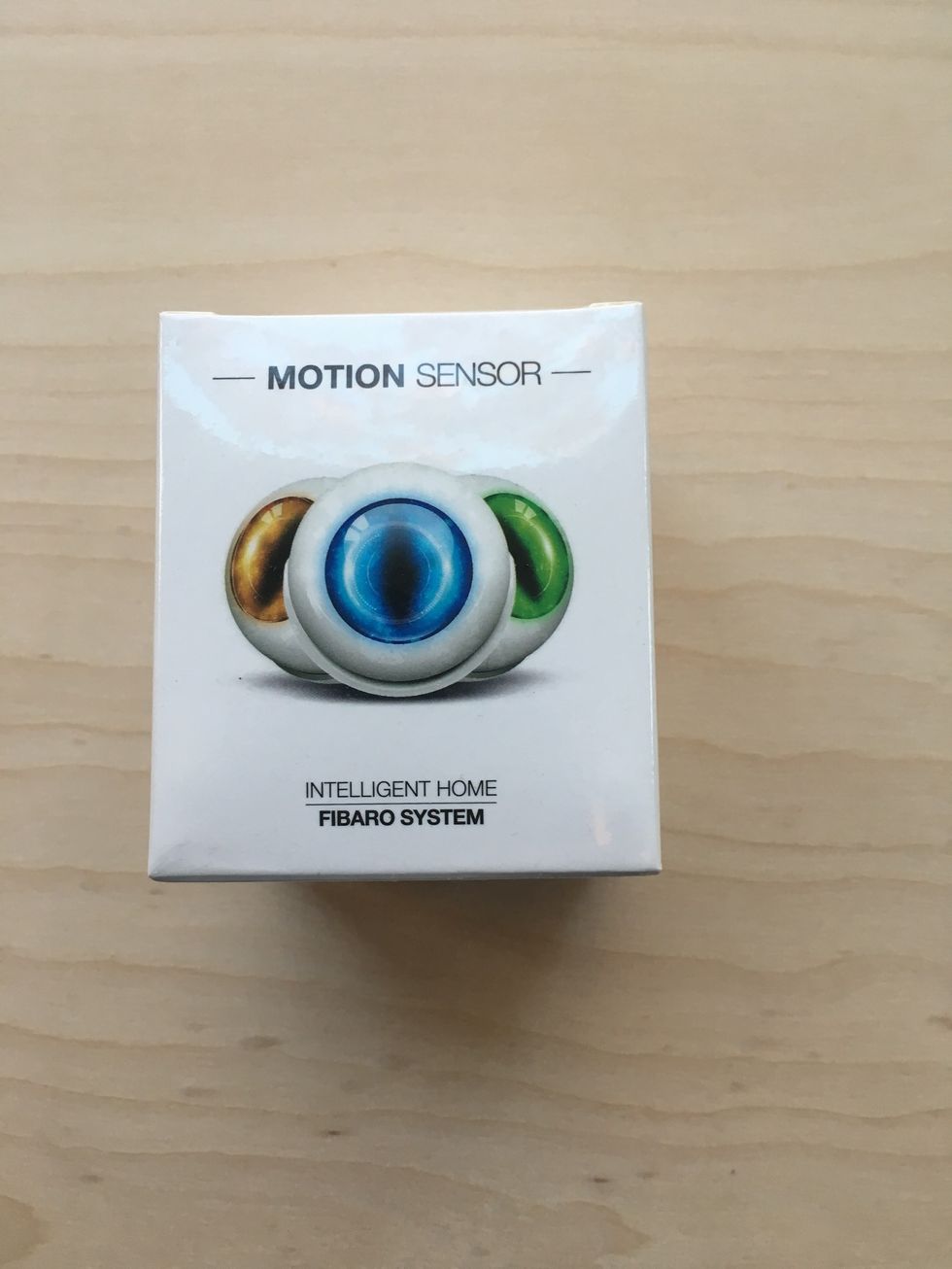 Next up was the LinearLinc Bulb Z, a Z-wave LED dimmable light bulb. This light bulb provides pleasant soft-white illumination equivalent to a 6o-watt incandescent bulb, but uses less energy. Nexia estimates the light bulb can last up to 22 years (3 hours/day average). When setting up the LED bulb, we had an issue connecting the light bulb to the Nexia Bridge, which wasn't recognizing the device. After a few tries, we got it paired and continued the setup through the Nexia app.
I found this device to have multiple purposes. You can use the light bulb the way you would use a light timer. If you want to a lamp to have dimmer capabilities—but don't want to install a dimmer switch—this is a great alternative. The LinearLinc Bulb retails $43.99 and available on Amazon, Z-Wave.com and at retail locations (Walmart).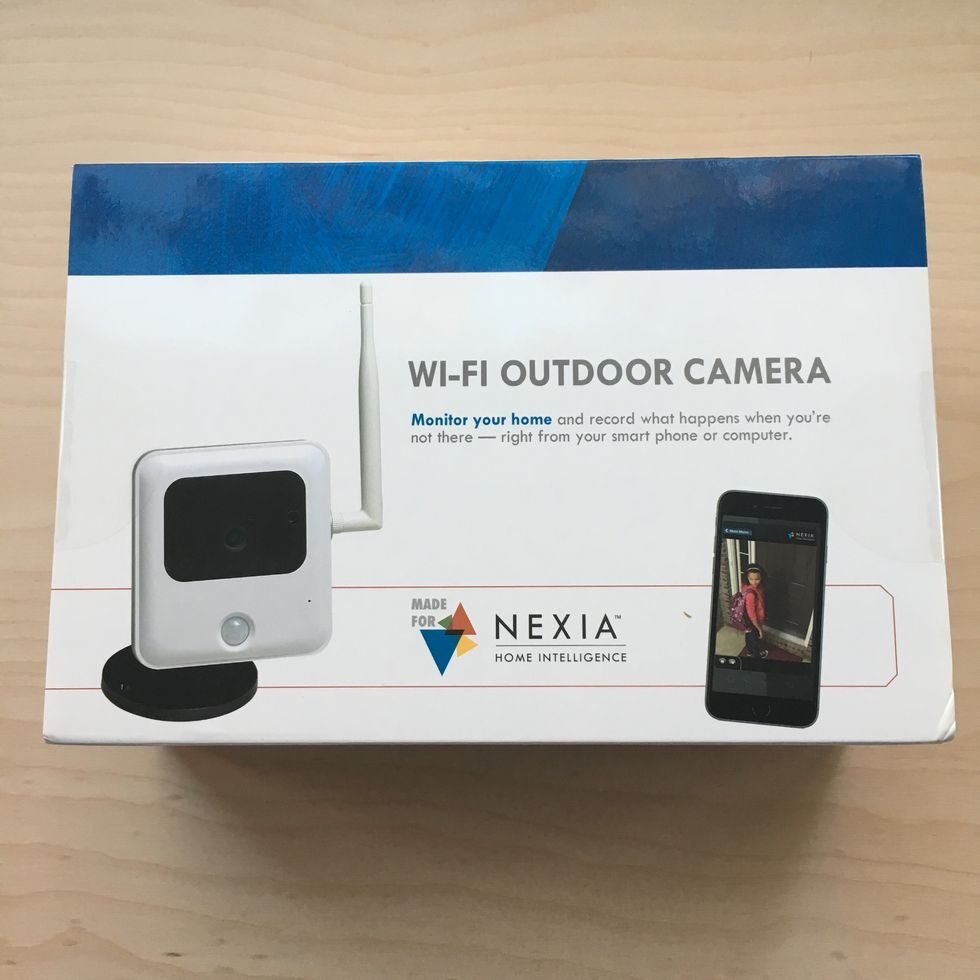 The last two devices supplied to us by Nexia were the Nexia RP 100 RNX Appliance Module (2X) and Nexia's Outdoor Security Camera. The appliance modules are just like the light timers but have more capabilities. By plugging them into the wall socket, and then plugging in another device, from a lamp to a humidifier, you can control them through Nexia's Bridge. (To learn more abut Nexia's newest Indoor Security Camera, check out GearBrain's Review: Nexia HD Wi-Fi wide angle indoor security camera is a Z-Wave high-quality device you can pinch and zoom.)

Using your Nexia Bridge to control these type of small appliances can help you reduce energy cost. How you might ask? For instance, you can use Nexia Bridge to set triggers for operate your lights when needed. The appliance modules can also be used as a Z-Wave repeater which will expand the reach of your Nexia Bridge. If you have a big house and need more range for your devices, the appliance modules will give you up to an additional 50 to 100 feet.
The appliance modules have a retail price of $53.75 which is a little steep for a device that functions like a light timer. (Note that light timers cost around $12 for a good one on Amazon.) However, Nexia's are expected to last a lot longer than cheaper options, are must easier to control and look nicer. Also, depending on the smart home system you buy, you can usually get these for a lot less in a smart home starter kit. Nexia sells a starter kit for $86 on Amazon. The kit includes a Nexia Bridge ($82.22) along with one Appliance Module ($53,75) and is at a 32 percent discount.

Nexia's Outdoor Security Camera was very easy to install and allows you to view video anywhere from a computer, smartphone or tablet via the internet. All you need to do is either go to Nexia's website or view on its app. The camera is manufactured by Schlage and comes with a mounting bracket, power adapter and Ethernet cable. The camera broadcasts in color and utlizies infrared technology for night vision. It can also store up to 4,000 MB (568 minutes if on low setting and 206 minutes on high.) If you go to YouTube.com, you can view a few good tutorial videos on how to install the security camera.
When connecting the camera to the Nexia hub note you will need to connect via the Ethernet connection at the beginning. Once you have the device set up in the app, you can now place the camera anywhere you want without having it physically tethered to the hub. You will, however, need to make sure there is a power source nearby to run the camera. You will also need to make sure the internet signal is strong. We placed the camera outside and found the color to be very good and the night vision excellent.
Connecting Other Z-Wave Devices
In building a smart home system, you need to make sure all your devices can talk to each other. The wireless protocols are key to building the optimum system for your smart home, by making devices easy to pair and control through one app. Here is a full list of certified and compatible products. When looking to add products to your Nexia system, you need to know that the products must be Nexia-Certified Products. Technically any Z-wave product will enroll with Nexia. But as for functionalities, if the product is not a Nexia certified and compatible product, the company can't be sure it will work with Nexia Bridge.
For example, we tested connecting a Rachio, a smart sprinkler controller that is Z-Wave compatible and a Nexia-Certified product. We followed the steps on the app to connect a Z-Wave device (there is a tab in the app) and it took us only seconds to connect Rachio to the Nexia Bridge.

Next we tried to connect a smart lock. This was not as easy as the Rachio, as the locks we tested (a Kwikset smart lock and one by Yale) were only Z-Wave compatible but not a Nexia-Certified product. Nexia confirmed that support these locks but have no information about how to connect them to Nexia Bridge. If adding a smart lock, our recommendation would be to check the brand you're considering is one of the products listed on Nexia's website.
Besides smart locks, lights, sprinkler controllers and security cameras, there are a lot of products helpful to anyone's smart home system, such as thermostats. Nexia works with Nest Learning Thermostat, Trane and American Standard Thermostats, as well as other Z-Wave compatible thermostat but the installation might be a little tougher to do. You can also add in leak detectors by Fibaro or FortrezZ.
My favorite product that works with Nexia is Amazon Echo. Nexia offers subscribers the ability to control Nexia-Certified devices in their home. Right now you can use Amazon Echo to control your lighting, thermostats and plug-in wall modules by using simple voice commands.. The company is looking to add additional features soon. (To learn more about Amazon Echo, check out GearBrain's review: Amazon Echo: Best AI Digital Assistant For Any Smart Home.)
Automation

Once you have all the devices set up and connected to Nexia Bridge, you can now set up automations through the Nexia app. Automations are actions you can get your devices to do when an event occurs. Think, "if this happens, do this action, then do this action," and so on. For our test, we started simply with night lights. We didn't connect a thermostat to the system. If we had, this is where you'd program a thermostat to go up or down based on time of day.
Geo-fencing is also a new feature from Nexia. All you have to do with this feature is make sure you accept location services through the Nexia App on your smartphone and your Wi-Fi is enabled. This feature is a great way to manage your Nexia system when away from home. It can also be helpful if your system is in a second home or vacation home. I really liked this feature and could be very helpful in generating savings on your energy bill as well as add convenience to your lifestyle.
Monthly Fee

Nexia does charge you a monthly fee for the following:
Adding devices to your system
4 GB of storage
Remote access for all your devices
Numerous types of custom and default alerts that can be customized.
Monthly updates
Unlimited # of mobile users per account.
Live US based 7 day support services.
No contract or hidden fees
At first I was a little surprised there was a monthly service fee. But after reviewing a number of other types of connected devices, especially smart locks, we've found many connected devices have additional fees. For instance, if you want remote access to your smart lock, many of the smart lock manufacturers require an upfront fee (i.e. $99) or charge monthly or cost per eKey.
Summary

I really like Nexia Bridge Hub. It's easy to install and add devices, and offers geo-fencing capability to allow you to best customize the devices for your smart home. I also liked that the hub is a complete, low-cost system with no hidden fees and no contracts, and an effective operating system for your lights, door locks, thermostat and any other Z-Wave compatible device you want to add to the mix. The system is portable which is important if you are renting or looking to move, and can act as a DIY/MIY home security systems as well. Lastly, it's affordable. The system we tested retails for about $450 but you can get it for less than $400 on Amazon.
If you are just starting to build a custom smart home solution, I would recommend using Nexia. Service is excellent and you have a wide array of options as you build your own smart home system. The only thing you need to decide is the monthly fee. With the pace and way smart home technology is evolving, having a smart home partner like Nexia guide you through these changing waters might be a good investment.
Like GearBrain on Facebook