Asking a smart speaker like the Amazon Echo to play a game with you might seem strange, but Alexa has a large and growing number of games to keep you entertained on a cold winter's afternoon.
Head to the Games, Trivia & Accessories section of the Alexa application, and you will find over 4,600 results. Some, we admit, aren't particularly enticing, but sort the list by customer rating and there is plenty to get your teeth into.
Some of these games require Amazon Echo Buttons, which can be purchased for $19.99 for a pair, but most can be played using only your voice. To install these games on your Alexa device, click on the links below and click 'Enable Skill', or search for them in the Skills section of the Alexa app and tap the 'Enable Skill' button there instead.
Here are some of our favorites:
There are no prizes for guessing what this game is about. Just say: "Alexa, play true or false" and she'll begin by asking how many people want to play; you can play on your own, or with up to 19 others.
Topics when we played were varied to say the least, ranging from David Guetta to species of fish in the Amazon river and the length of a day on Mercury in the first three questions. New questions are added every week and the game can be played in American English, British English and German.
This classic family board game can be played with two, three or four players, and requires each person to use their own Echo Button. The aim of the game is to be the fastest to buzz in with the correct answer — by tapping your Echo Button — and questions are split into six different categories. Answer a question correctly and you'll be asked more on that category, just like on the physical board game.
The game works in both American and British English, depending on which you have previously opted for in the Alexa app.
One for children to enjoy, The Magic Door is storytelling where your answers to Alexa's questions dictate where the plot goes and how the story ends. Children are encouraged to use their imagination and think about where they'd like the story to go; we can see The Magic Door being used as a fun and creative alternative to traditional bedtime story-telling.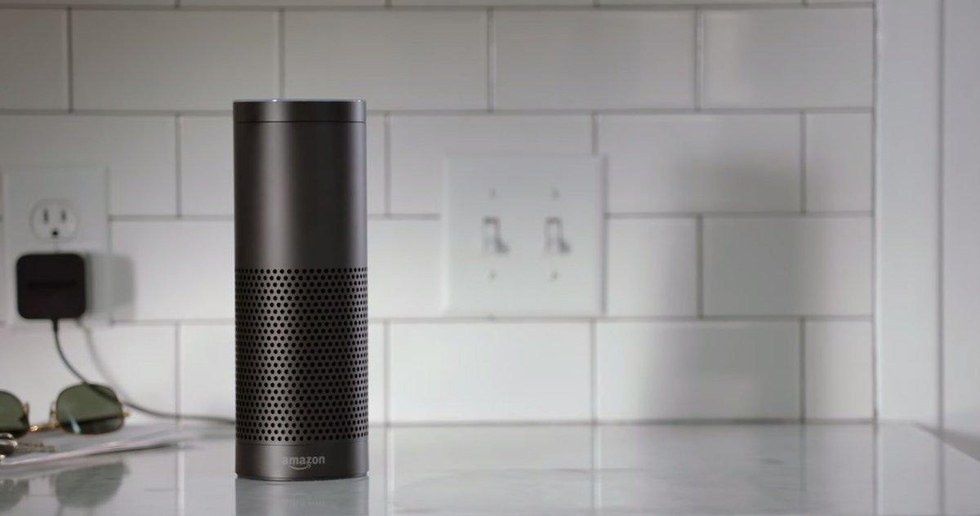 Alexa lives inside the Echo speaker range by AmazonAmazon
This game involves Alexa describing a setting from which you have to escape. There are four settings — jail cell, office, car and garage - and you plot your escape by looking around, inspecting objects and using the items you find. Alexa describes everything to help paint a picture in your mind's eye.
We found you have to speak quite slowly for Alexa to fully understand your instructions, but otherwise everything works smoothly. If you get stuck, the developers provide walkthroughs for each room.
About as topical as it gets, this game presents players with obscure headlines that have all appeared in real news publications in recent years, but some were later proved to be false. This game reads out the story, then asks you to decide if it was real, or if it was later debunked. Questions include: "Did a robot gain citizenship in Saudi Arabia?," and "Did KFC launch a bubble bath that smells of fried chicken?"
Designed to be played on your own, this game covers basic math, word puzzles, spelling, memory games and trivia. Questions are rapid-fire and switch between topics after each answer. The game is fun and fast-paced enough to be a challenge without feeling like Alexa is speaking too quickly.
Check out these GearBrain guides to unlock new Alexa features: