Like GearBrain on Facebook
It perhaps shouldn't be a surprise to learn that shopping with Alexa has not been popular, but now stats leaked from Amazon reveal just how few smart speaker owners use them to buy goods online.
According to Amazon data shared with The Information by unnamed sources, just two percent of the roughly 50 million Alexa smart speaker owners have made a purchase with them so far in 2018.
Read More:
Of those who did make a purchase, a staggering 90 percent did not do so again, the report claims, suggesting shopping with Alexa is being seen as a one-use gimmick at best.
The report's sources claim that, because so few people are shopping with Alexa, Amazon is having trouble identifying patterns that would help it encourage more people to buy goods with voice commands.

We are not surprised to hear the poor uptake in people using their Alexa device to shop. While writing this article we tried to buy some kitchen paper towels via Alexa, but her first suggestion was toilet paper, based on the unhelpful fact that we have bought some before from Amazon (although not via Alexa).
Alexa's next suggestion was a pack of 12 rolls of kitchen paper towels, but armed with only the price, brand and quantity, it's difficult to know if this is a good deal or not. Even for something as simple and uninteresting as paper towels, the idea of making a purchase by speaking to a computer and not seeing the product is uncomfortable.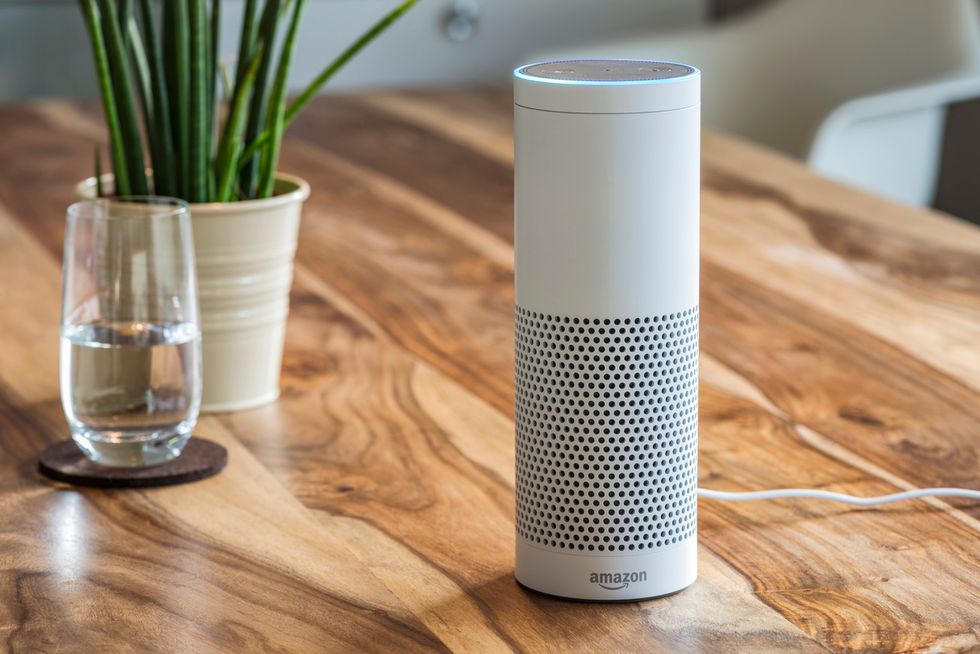 Very few Echo owners are using Alexa to shopiStock
The voice assistant can show more options in the Alexa smartphone app, but even then toilet paper was the top suggestion, despite us clearly asking for kitchen paper towels.

The lack of engagement from users echoes a report from June which claimed smart speaker owners are mostly asking for very simple information, like news headlines, weather forecasts and how to boil an egg. This was followed by a survey a month later which claimed "the majority of Alexa users did not know what skills were"
If Echo owners aren't even aware of what skills are, or struggle to remember the exact phrases needed to launch some of them, then it's no surprise that complex tasks like shopping are going unused.

In better news, the report claims 20 percent of Alexa smart speaker owners have engaged in shopping-related actions with the assistant.
For example, they have asked Alexa about current deals, or about the status of their latest Amazon order. The latter lets you ask questions like "when will my Amazon order arrive?" and tells you the expected day of arrival.
But all is not lost for Alexa as a shopping companion. A source of The Information said: "There might be very few voice shoppers right now...but once you find out what's special about them, you can grow them very quickly. That's an unresolved problem."
Check out The GearBrain, our smart home compatibility checker to see the other compatible products that work with Amazon Alexa.
Like GearBrain on Facebook