The future for Nokia Health looks even more bleak than was first feared, as the Swedish firm has admitted it sees no path for its health and fitness division to become a meaningful part of the company.
This conclusion, which appeared in a memo emailed to Nokia staff this month, comes just days after the company publicly announced that a "strategic review" of its health division was underway.
Although the company choose not to elaborate on this publicly, the leaked staff memo has since found its way into the public domain. Published in full by The Verge and separately seen by Reuters, the note states: "In its entirety, our Digital Health business has struggled to scale and meet its growth expectations."
Written by Nokia's chief strategy officer Kathrin Buvac, the memo adds: "Currently, we don't see a path for it to become a meaningful part of a company as large as Nokia. Thus, we are conducting a strategic review to determine the best next steps for the business."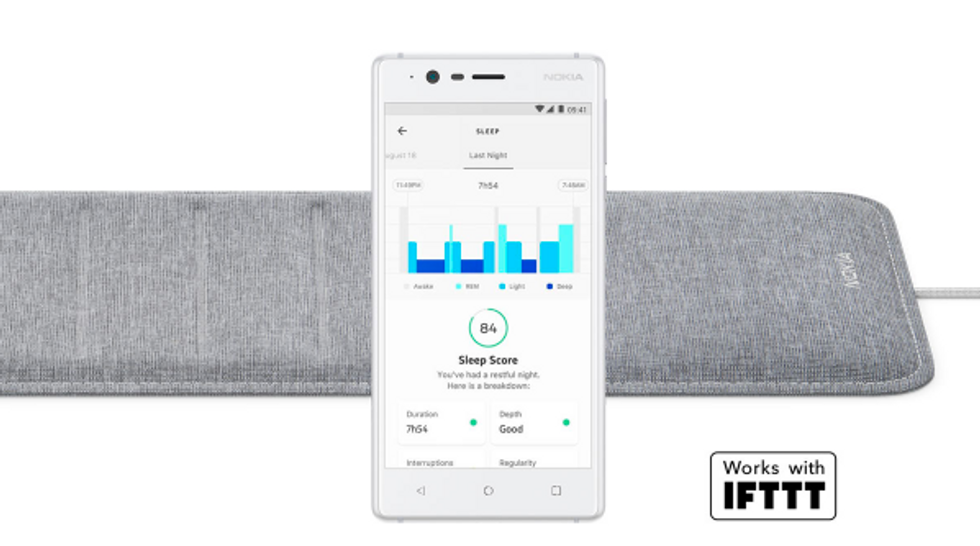 Nokia was due to launch a new sleep tracking devices in 2018GearBrain
It appears that Nokia will no longer compete in the consumer market, as Buvac continues: "Following the strategic choice we have made will allow us to focus and transform Nokia to be a business-to-business and licensing company in telecoms and industrial automation. We will continue to have opportunities to address the IoT [internet of things] opportunity in Digital Health with private connectivity solutions, platforms and software, just no longer from a consumer product perspective."
Nokia Health's apparent death comes just two years after the division was created with the $190m acquisition of French health tech startup Withings. Nokia Health rebranded Withings fitness trackers, smart scales and hybrid smartwatches, relaunched its Health Mate smartphone app, and had planned to launch a new sleep tracking product later this year. The future of that product, which received praise at its launch in January, is now unknown.
Buvac ends the email by saying: "Failing fast isn't failure, it is accelerated learning. At Nokia, we dare."
The news comes in the wake of Nokia removing a key feature from its Body Cardio smart scale, after it found the device's pulse wave velocity (PWV) reading capabilities were not up to scratch. The feature was forcibly removed via a software update and all collected PWC data was deleted from user's smartphone apps.
Speaking of apps, Nokia was blasted with criticism from its customers after making major changes to the Withings app, Health Mate. The user interface was changed beyond recognition, features were adjusted and in some cases removed, and the consumer backlash even made headlines in the mainstream press.
What's more, in October 2017 Nokia announced a write-down on its Withings purchase worth $164m, essentially meaning it vastly overestimated the value of the company before acquiring it.