OnePlus has confirmed it will launch its new 7T range of smartphones at simultaneous media events in the U.S. and India on September 26.
The new range is expected to be made up of the OnePlus 7T and OnePlus 7T Pro. A company blog post written by chief executive Pete Lau indicated that both phones will feature a 90Hz display.
Read More:
First used by the company on the OnePlus 7 Pro earlier this year, the 90Hz display has a refresh rate which is 50 percent higher than that of the new iPhone 11 and iPhone 11 Pro. This means the screen refreshes its display 90 times per second instead of 60. The result is a user interface which scrolls far more smoothly.
Although it may seem like a small upgrade in writing, the effect of a higher refresh rate is profound. The iPad Pro has a 120Hz display which, from the very first swipe or scroll, makes all 60Hz devices feel like they stutter and are nowhere near as smooth. A higher refresh rate also helps to smooth out animations and video games.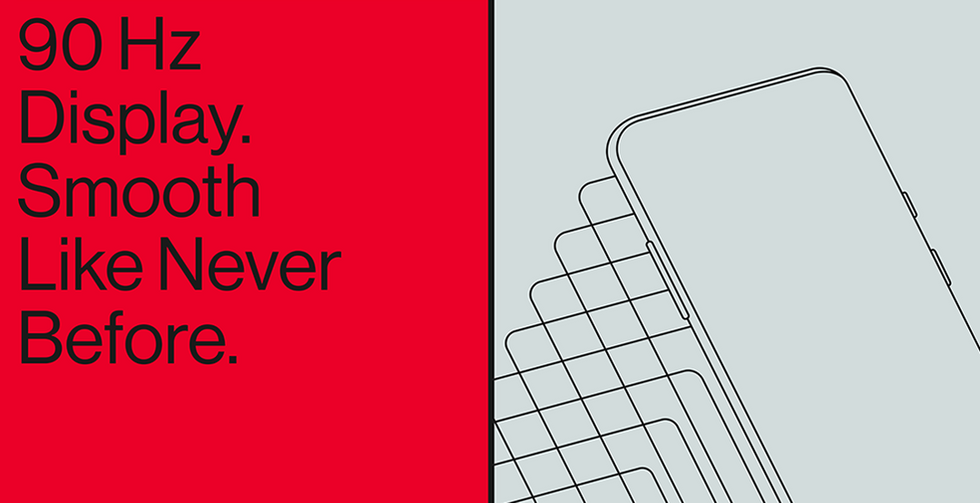 New smartphones from OnePlus will have 90Hz displaysOnePlus
Only a small handful of smartphones currently have 90Hz or 120Hz displays, with none offered yet from Samsung, Huawei or Apple — the latter being a surprise, given the iPad Pro has had a 120Hz display for almost a year now.

Rumors suggest the two new OnePlus 7T phones will both get a 90Hz display (instead of just the pricier Pro model), be powered by a Snapdragon 855+ processor, and have slightly larger batteries than their six-month-old predecessors.
The OnePlus 7T and 7T Pro will be announced at a launch event in Delhi, India at 19:00 local time (10:30 EST) on September 26, and simultaneously at a North America-based online-only event. There will then be a European launch in London at 16:00 local time (11:00 EST) on October 10.
Huawei is currently unable to sell its smartphones through official channels in the U.S.. Additionally, any new handsets sold everywhere else (including the upcoming flagship Mate 30 range), come without any Google services and apps, including Gmail, Chrome and the Play Store. Given this situation, OnePlus has the perfect opportunity to make up ground on Huawei, especially in the U.S. and Europe, with the new 7T and 7T Pro.