Like GearBrain on Facebook
The Digital Pulse is a new monthly feature we are launching today that focuses on the hottest digital trends we are seeing in the market which impact our readers. These digital trends range from new products we think will make our lives easier and safer as well as companies we believe are making an impact in the digital world. Our first column address content recommendation engines and Outbrain Inc. (OB), our partner.
Today, content publishers have various ways to generate revenue which can defray the cost of content production. There are display ads and affiliate links which drive revenue. And there are content recommendation ads. These are text links or small ads you see at on a web page with a headline and/or image, usually promoting a story, event or a product. On GearBrain, we run them at the end of the article and the bottom of our home page. Our partner for these ads is Outbrain (OB).

Outbrain (OB) is a recommendation platform for the open web. A recommendation platform or content recommendation engine, helps introduce new things to consumers and assist advertisers in reaching new audiences. Publishers use these platforms as a revenue source or page view driver. There are several content recommendation engines for publishers to choose from, like Taboola (TBLA) and ZergNet which GearBrain has used in the past. We decided to partner with Outbrain for several reasons. Their engine had better quality and targeted recommendations for our readers. We generated more revenue from Outbrain than any of the others and the implementation process was simple.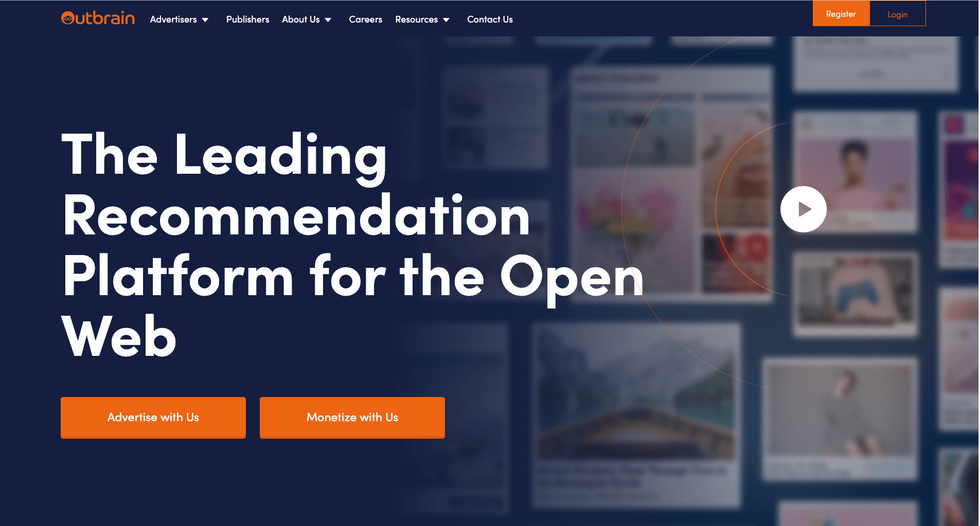 Outbrain recommendation Platform for the open web.GearBrain
Another reason we choose Outbrain was how little impact it had on our organic traffic and user experience. User experience is very important to us, and we try not to do anything that could negatively impact it, even if it generates revenue for us. For publishers, this is extremely important. You should always be looking for new ways to generate revenue but never at the expense of the user experience, especially if your audience is coming in from organic search.
Another tip when looking for a content recommendation platform to add to your site is use only one recommendation platform. The reason is two or more could slow down your site speed, which is not good. Site speed or page load time is one of many items Google analyzes for organic search. Some might refer to site speed as PageSpeed. No matter what, having a slow loading site impacts your organic search traffic and it's a horrible user experience. And when you have two or more content recommendation engines along with other monetization on your web pages, your PageSpeed will be impacted. We know this because it happened to us when we use Taboola (TBLA) and Outbrain (OB) at the same time on GearBrain.com. We quickly decided to go with one partner, Outbrain because if performed better and had no impact on our site speed.
Outbrain is a new monetization on our pages and we want our readers to know how important it is to us. Revenue we generate from Outbrain is aiding us in providing the quality editorial we produce each day for you. And the user experience is good. We are confident Outbrain will not negatively impact the user experience or slow down our site. However, you can be assured if it does, we will address it immediately.
Check out The GearBrain, our
smart home compatibility find engine
to find smart devices that are compatible with your existing smart products.
The GearBrain, First Compatibility Find Engine for Smart Devices www.youtube.com
From Your Site Articles
Related Articles Around the Web
Like GearBrain on Facebook