Owl has good news for Android users, making its app now accessible through the Google Play store. A car camera that detects break-ins and any bumps or impacts, then records video and sends alerts, Owl originally launched for iOS users only who have to date recorded nearly 80,000 voice triggered clips and helped authorities capture suspects.
Owl is certainly in a crowded field with connected car devices, like Raven, also on the market letting drivers (and passengers) record video of what's on the road as they drive. This can be handy if there's an accident, or even if someone wants to capture a particularly lovely stretch of road.
Rolling video from both outside and inside a car, Owl lets you grab a live feed as well from the app (now both iOS and Android.) If someone steals an Owl device, the video is still parked in the cloud — so you're not losing potential evidence even if the gadget is gone.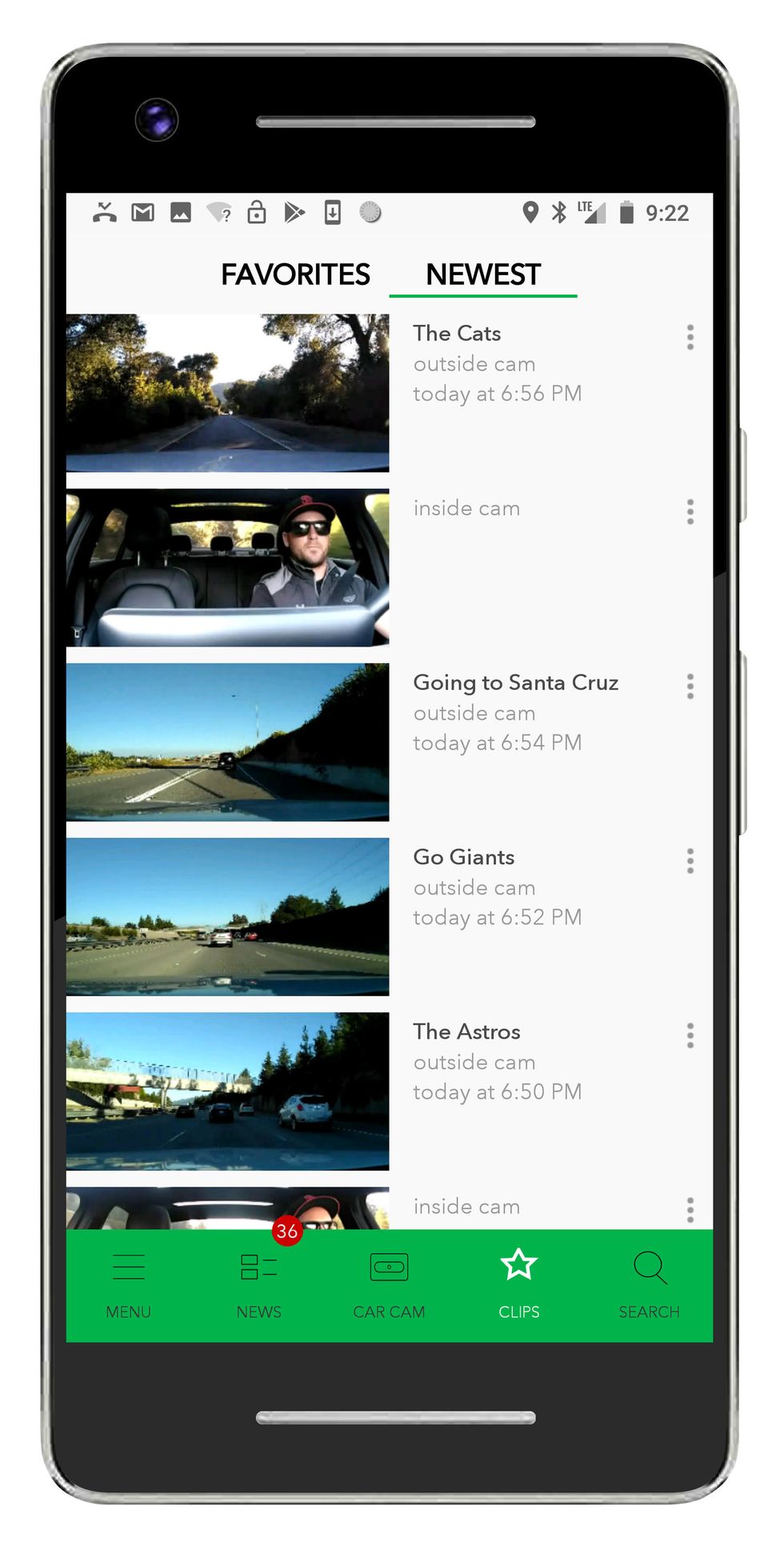 Owl now has both an iOS and Android app to access its car cameraOwl
There are new updates to the device and app as well including a new redesign so you can view your video in portrait as well as landscape mode. There also a new Enhanced Car Finder, so you can find yourself, and more keenly your car, through the app at any time.
The company also announced a $10 million round of funding, bringing their total investment to $28 million. Owl started shipping in February, and retails for $349 which includes one year of instant video service so owners can get unlimited video alerts and watch up to 60 minutes of video recording and viewing remotely a month.
People need and want video security around their cars, and Owl's traction in the last six months shows customers love their Owl Car Cams," said Rebecca Lynn, general partner at Canvas Ventures which invested in this new round, and is joining Owl's Board of Directors. "We've seen a lot of pent-up demand for car security, and Owl is tapping into that demand with a product that's easy to install and use."