We first met Raven at CES, picking them as one of our Best of CES 2018 devices. Impressed with its ability to use a hand gesture to record an event in your car while driving, we also liked how the device provide 4G LTE Wi-Fi and security for your car. GearBrain's mission is to test products in real-life situations, helping readers understand how these devices perform and if they meet the promises they claim. Raven was kind to provide us with a unit to test which we did over the past few weeks. Here is what we found during our testing.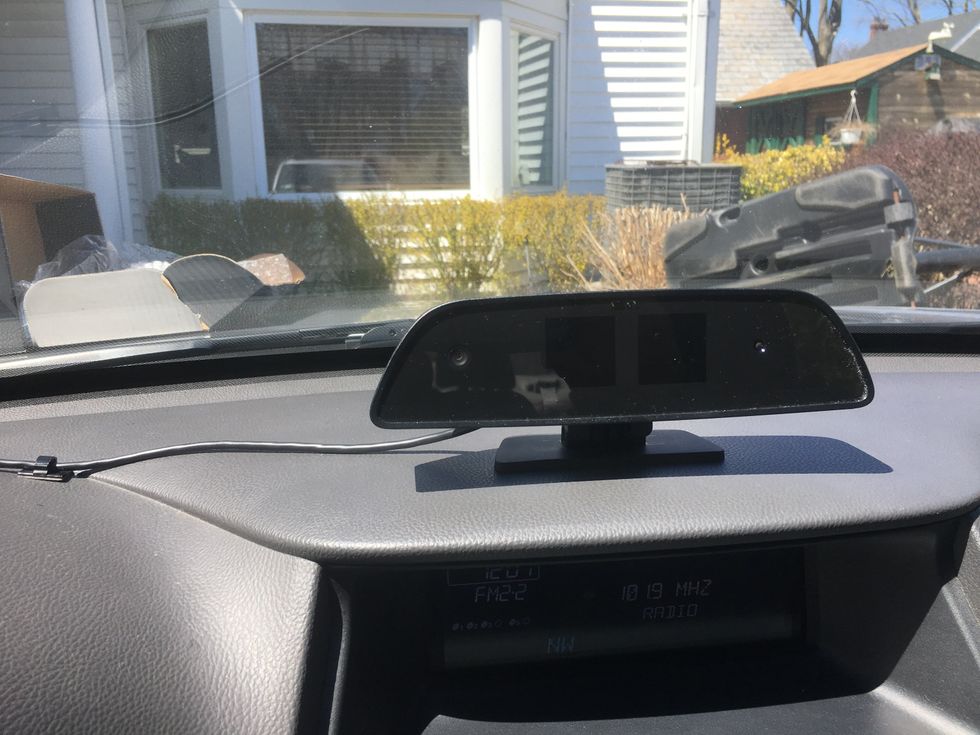 Raven installed on dashboard of Honda AccordGearBrain
What is Raven?

Raven is a smart device that turns any car built after 2008 into a connected vehicle through the OBD port. It's hard to miss the OBD port — it's most likely on the driver's side of the car, under the steering wheel on the left-hand side, and looks like one of the VGA ports you would see on the back of an old computer monitor. Raven includes the cable you'll need to connect to the port.
You'll install Raven on top of your dashboard. The device has HD cameras on both its sides, which record in 1080p and live stream at 720p. The roadside facing camera has a Sony STARVIS image sensor built into it and features a 140-degree field of view (FOV). The cable-facing camera comes with OminVision CMOS sensors and has a 130-degree FOV. Both have high quality infrared night vision and connect via Bluetooth BLE, LTE (4G), GPS and Wi-Fi. There is 16GB of internal storage and a MicroSD card slot for up to 256GB of storage.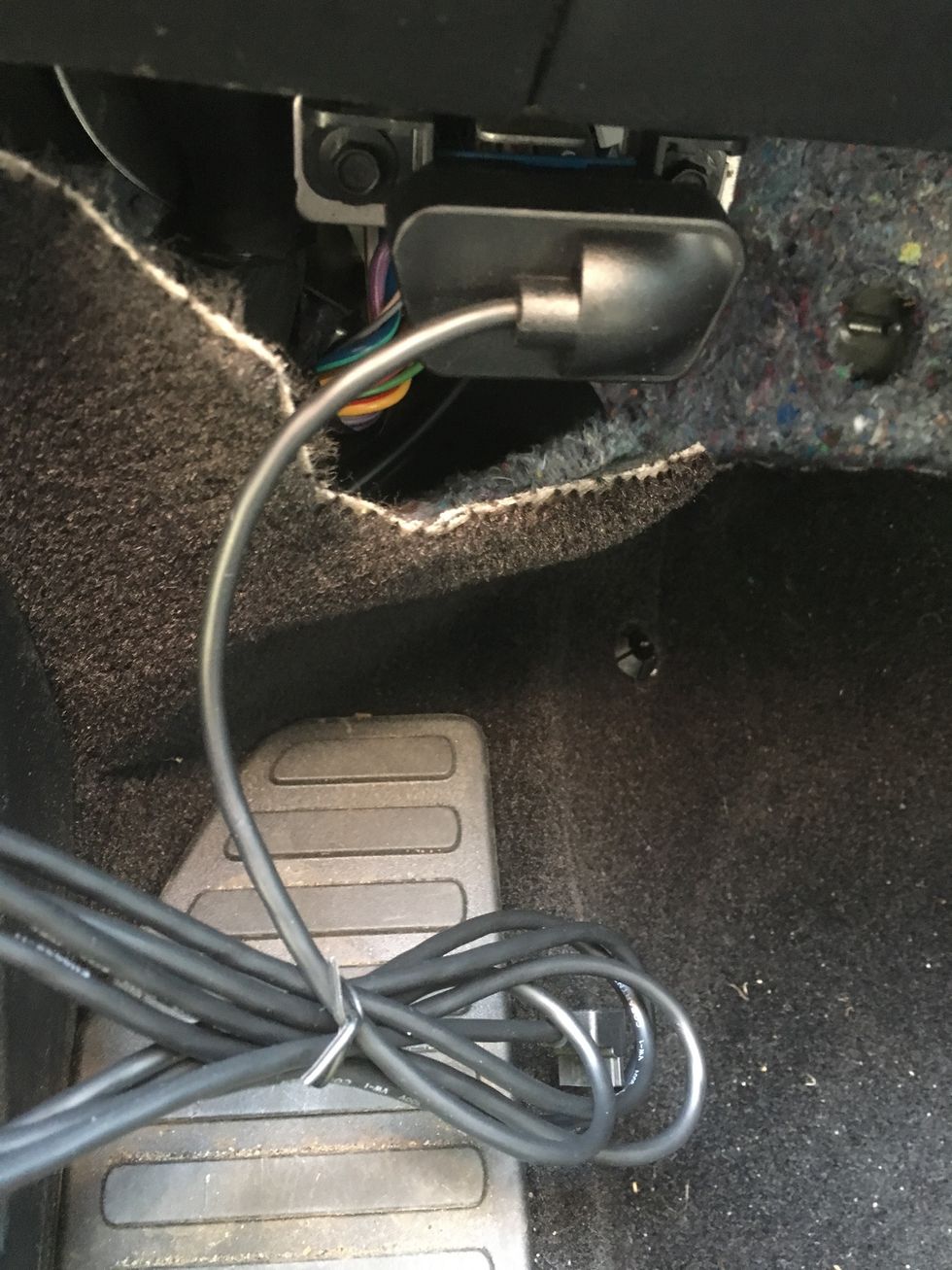 Install Raven into your car's OBD port.GearBrain
Raven comes with an adjustable mount to help you secure the device on your dashboard or windshield, and you can adjust the height and angle of Raven so it's not obstructing your view. This is key, as not all cars have the same type of dashboard. We tested Raven in a Ford Edge, which had a storage compartment on our dashboard, limiting where we could position the Raven.

I found Raven's size rather big, measuring 2 inches high (51mm), 1.1 inches wide (27.9mm) and 7.75 inches long (197mm), but weighing only .37 pounds (169g). For some drivers this may create a distraction, but again, it's all going to depend on where you position Raven on the dashboard.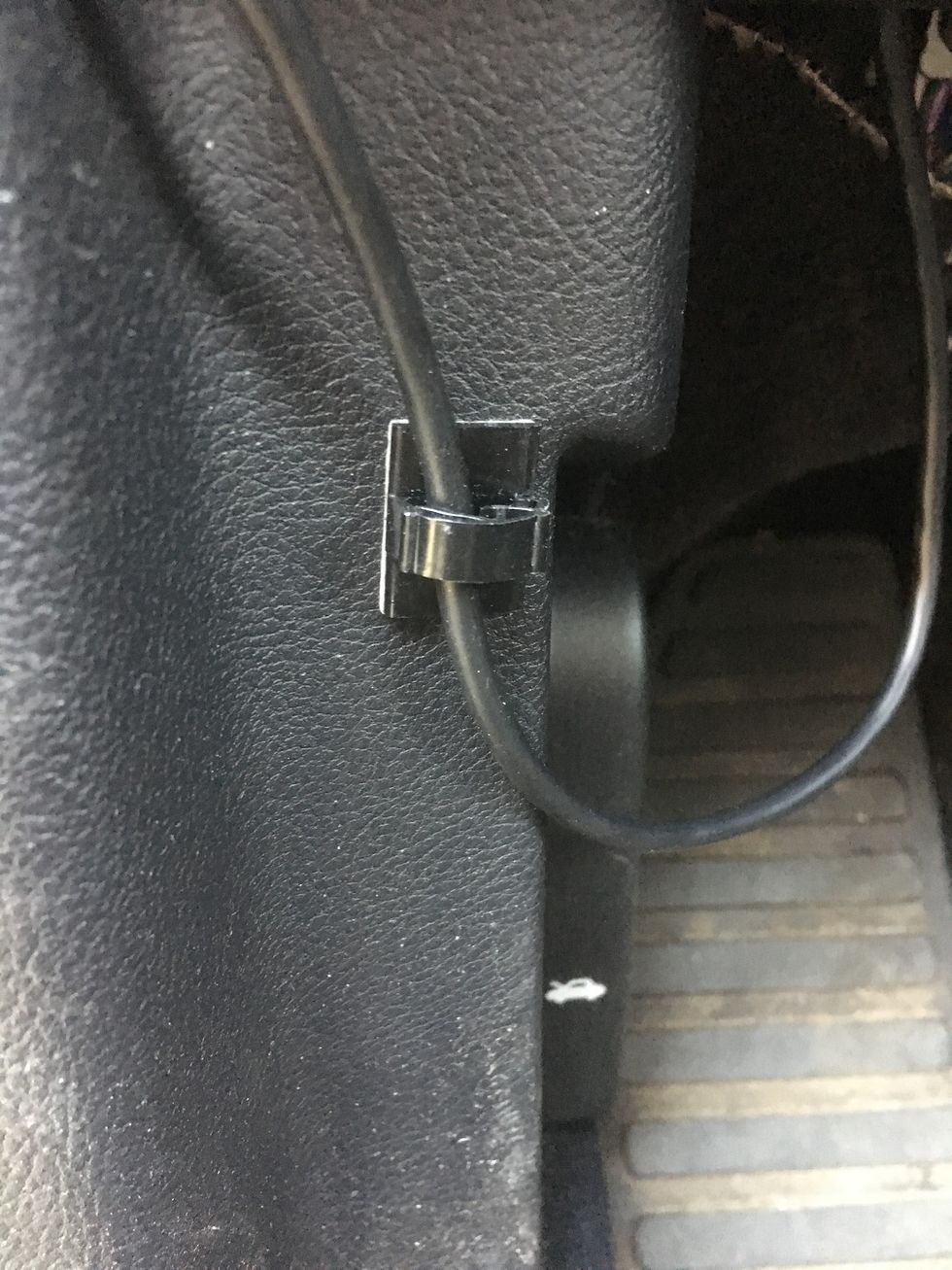 Raven provides clips to keep cable out of driver's way.GearBrain
Each Raven comes with built-in sensors to help secure your car, while also following your vehicle whether it's on the road or parked. The sensors talk to your car's engine through the OBD port, tracking its performance and sending alerts when something goes wrong, such as picking up aggressive driving or if the "check engine light" turns on. Sensors also provide GPS, notifying your Trusted Circle contacts in case of an accident. The information Raven sees, and process is very comprehensive and access it from the Raven app.

Raven costs $299 for each device, and is available to buy on its website. There's a 30-day test drive period, a one-year limited warranty policy, service plans you do need to buy — but you don't have to sign a contract.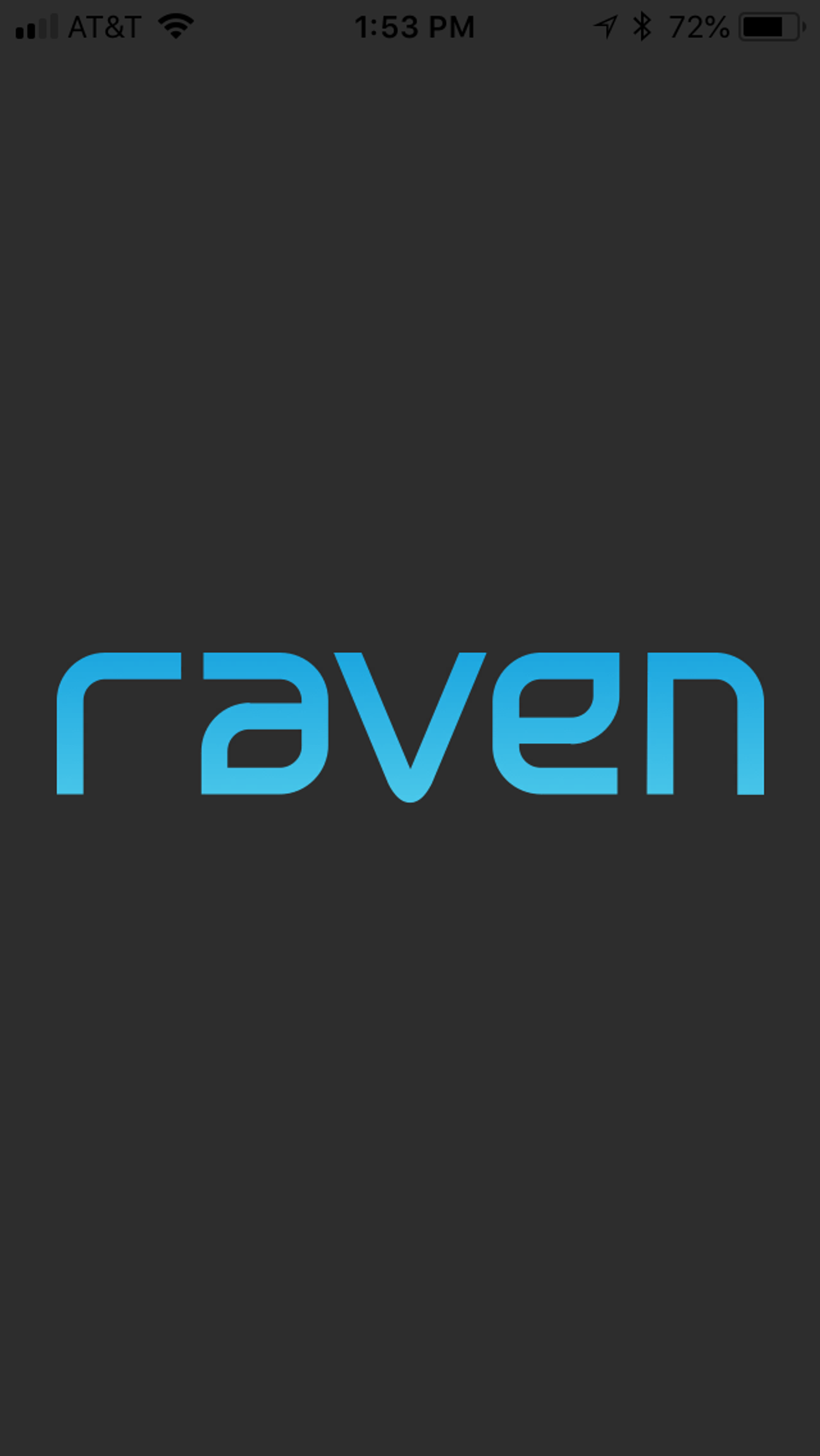 Raven mobile appGearBrain
How does Raven work?

Raven's setup is very easy — you download the Raven iOS or Android app, (there's a web-based app too) and then install the device in your car. You open an account and follow the setup process in the app. It's that simple.
Raven's unique features
The first feature we tested was the hand gesture — the one that drew our attention to the device at CES. Moving your hand towards Raven activates an internal camera to start recording. The camera is actually constantly recording, but once you make a hand gesture, Raven goes back 20 seconds and grabs that video and adds it to the new video it is recording. If you were in an accident or someone tried to steal your Raven, you would be able to get a recording of the event. Raven would also send an alert to your phone, allowing you to check what's going on inside or on the outside of your car. The company is looking into additional gestures, like a swiping move, but does not have a release date as yet. We will keep you posted if any new gestures come to market.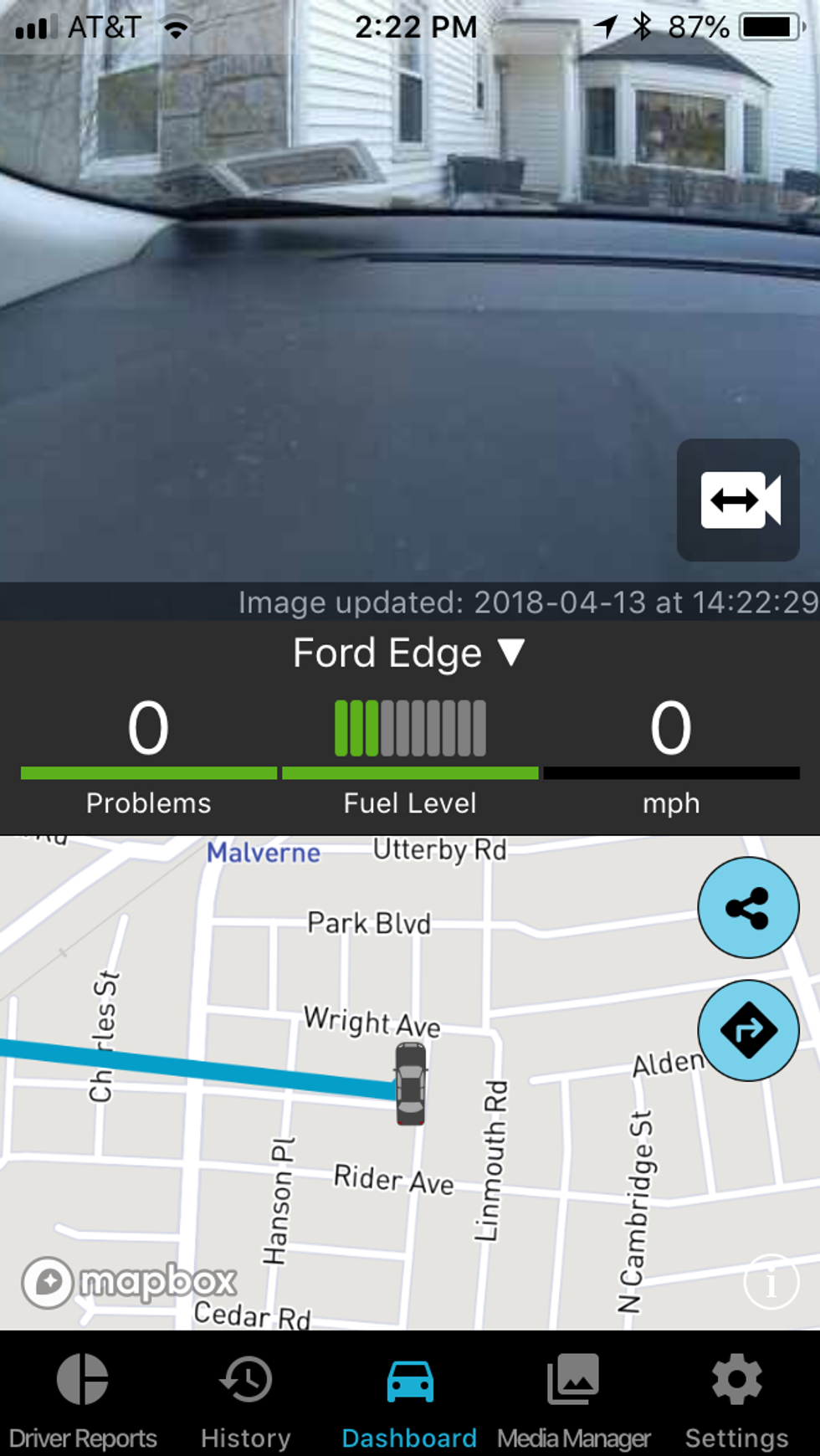 Raven provides videos of inside and outside of your car as well as GPS location.GearBrain
Another feature we liked was the simplicity of accessing live video and the car's performance Raven's app. From receiving alerts when the engine is turned on and off, or pings when the car is experiencing harsh braking or excessive acceleration, these are all good data points to have if you have teenage drivers — or are trying to get a better insurance rate for good driving.

We also liked Raven's ability to help you monitor what's going on outside your vehicle as well as inside through the app. There are several features, such as GPS so you can follow where your car is, and get directions to a destination. You can get insights on problems with the engine, tires or any other part of the car monitored by its computer. Raven can track the car's fuel level and current speed.
Navigation testing

We put Raven's navigation feature to the test against our car's internal navigation system, giving them both the same destination. Our car's navigation system had us arriving three minutes later than Raven's direction. While in route, the driving time for our drive from our car's navigation system increased by three more minutes. Both Raven and the car's system gave us the same starting directions, but once we got on the Cross Bronx Expressway, Raven told us to stay on the highway, while my car's GPS said to get off and take a service road. I took the car's suggestion and it ended up delaying us further. We went back to Raven's directions, our arrival time improved, we got there more quickly. We can't say that Raven's directions are better than services like Google Maps or Waze, which many people use today. However, we can say that the navigation on Raven is more accurate than our car's navigation system.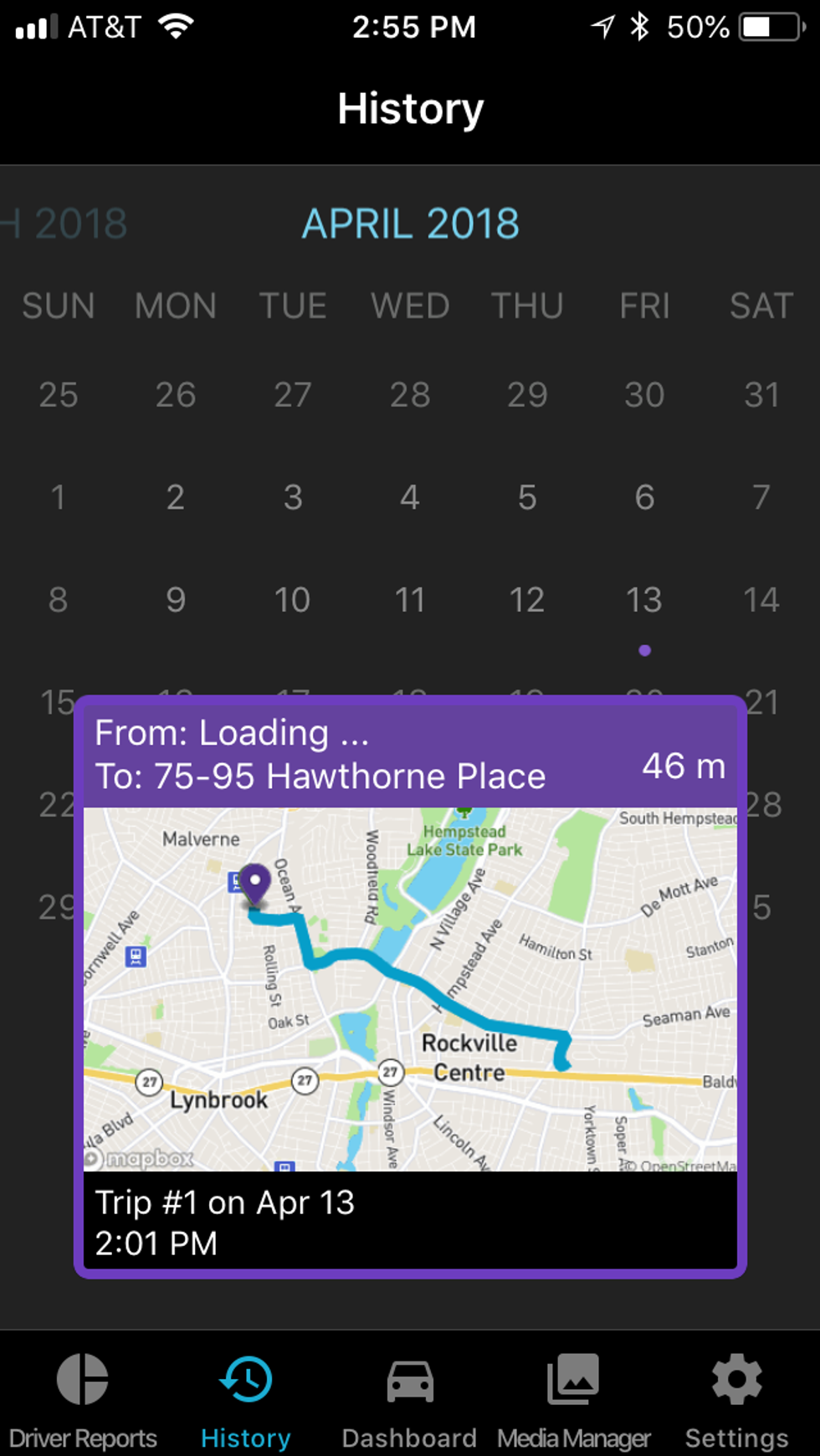 Raven Trip Card is available in Raven mobile app.GearBrain
Another feature we liked is Trip Cards, which lets you review every trip you've taken in your car. Your trips are summarized in calendar format to make it easier for you to find the data. A map shows where you started and stopped during each trip, along with time lapse videos, data on your fuel consumption, speed and driving events, and trips that triggered a video. Again, this is solid information if you're using Raven for business or trying to get a better insurance rate.

Want 4G LTE or Wi-Fi? Raven offers these connections plus Bluetooth and microUSB cable. Like a cellphone, Raven comes with a SIM card and provides Wi-Fi and Bluetooth BLE wireless connections. If you want, you can use Raven as a Wi-Fi hotspot in your car for those long trips with the family. We tested the Wi-Fi signal and it was good enough to watch a video on our smartphone.
To take advantage of Raven's 4G LTE Wireless capabilities, do you need a monthly service plan? Yes, but there is no contract. The Raven Basic plan costs $8 per month and provides the following:
60 Live-streaming HD check-ins (720p) *
Live previews of dash and in-cabin cameras *
Live GPS location
Live speed, gas level and safety status of your car
Unlimited security alerts and notifications
Driving history and reports
Vehicle diagnostic reports
Trip sharing outside of Raven Network
Multi Raven Support
Web App
Time-lapse of each trip *
Gesture triggered video recording *
Automatic security events video recordings and alerts *
Automatic video upload to phone
Real-time driving advice on Raven's dynamic dashboard
Next-turn navigation on Raven's dynamic dashboard
Free OTA updates including new features, improvements, and network defense *
60 live streaming HD check-n
Raven's Video Streaming Plus is $16 per month, which includes what you get with Raven Basic plus 150 live-streaming HD check-ins at 720p. Finally, there's the Live Streaming Power User plan for $32 per month, which includes the Raven Basic plan plus 400 live-streaming HD check-ins at 720p, as well as remote cloud upload and download of selected time-lapses and video events.
Raven's service plans are offered on the T-Mobile network with unlimited roaming to 19 domestic partners in the US and 23 international roaming partners in Canada. Note that Raven is currently only available in North America (USA and Canada), and not in the EU or other parts of the world yet. Currently, all customers get four months of Raven's LTE service for free..
Don't want to pay for a service plan? You can still use Raven through a non-service plan which provides all its features except those that require LTE service including any of remote connected features, like live video streaming, GPS tracking, notifications and ODB faults. Your Raven will basically be a dash cam letting you download videos and manage them in the app using the Media Manager. (These do not impact your cellular data plan.) You can also download videos from the internal SD card if you used one, or connect Raven to your computer via a microUSB cable.

Raven lets you customize the data on its screen — and you can do this without a plan as well. There are eight items: heading, clock, speed, fuel, RPM, coolant temperature, altitude and outside temperature — and you can change the units of measure from miles to metrics and Fahrenheit to Celsius. You select two data points you want to display on your Raven or pick from the pre-set group of four settings: speed and clock, fuel and speed, RPM and coolant temperature, and altitude and heading. Customizing is simple, and it's nice to be able to added this to older cars.
Wish list
We did have a few concerns about some of the features — expected when a device first comes to market. The first was placing the device so it didn't constantly activate video recording with our hands, and also didn't obstruct our view while driving. In our first test car, we positioned Raven in front of the steering wheel — that turned out to be a bad choice. With our hands constantly on the steering wheel, we kept activating Raven to record video. After one-week period, we had more than 10,000 videos recorded.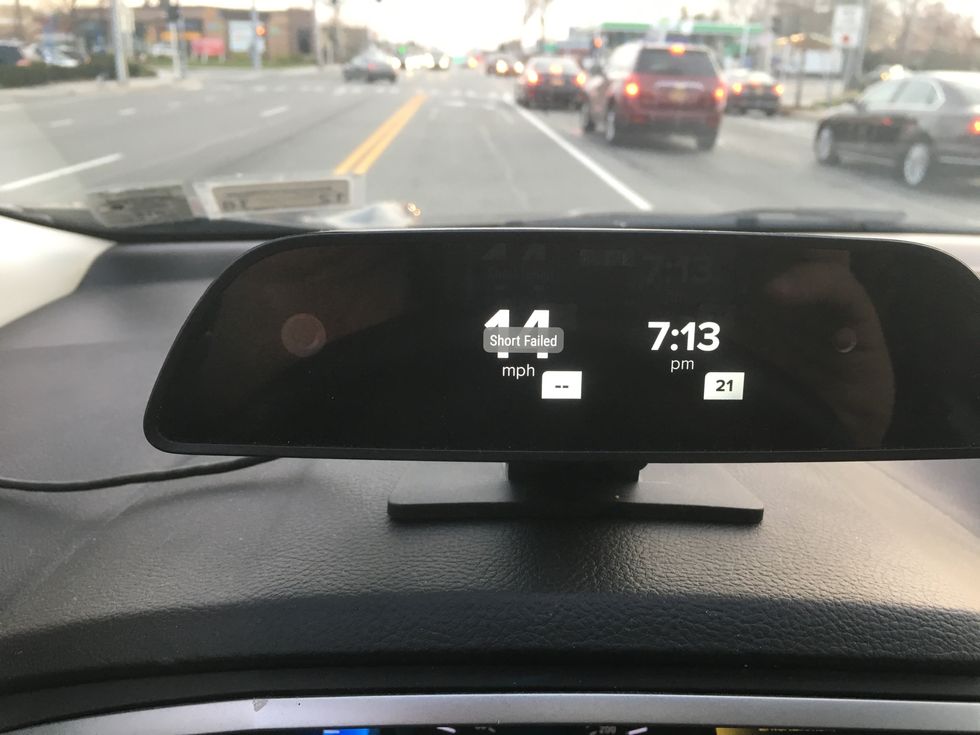 Don't place Raven in-front of driver. Will set up alerts that could cause your device to malfunction.GearBrain
Video recordings are stored on your phone and can eat up your data plan — make sure you can handle the data. Also, the video recording and playing can potentially drain your phone's battery depending on how much is recording. Our advice is to place Raven in the middle of the car on top of the dashboard. You can also mount it on the glass — but test it before securing the device, as you may not like Raven sitting there. We felt it was a distraction in this location on our car, but again, others might not.

We also wished Raven supported two-way communication system. Currently, Raven has a microphone and speaker, but they don't let you speak to someone. The microphone listens for loud sounds as it's recording — and if it hears something will send you an alert. The company is also testing a loud sound/glass breaking detection, as well as one-way audio support to its live video streaming (tap on the image on the dashboard screen in the app) and plans to issue an update for those soon. Two-way audio support has not been tested as of right now, and Raven is still deciding when it would be provided. We look forward to seeing two-way communication since other OBD2/security devices, like Verizon HumX's have that feature, which comes in handy when your car breaks down or is involved an accident. We'd also like the hands-free ability it would bring to drivers.
Adjust Raven to show same or different data than your car's dashboard.GearBrain
Who should consider buying a Raven?

Owners of vehicles made after 2008 that want a system to protect their car should consider a Raven, helping them track their car's performance as well as that of a driver. You get a security system that not only hear when someone is breaking in, but records the entire event. Finally the device provides 4G Wi-Fi — good for families that take long trips or people who work out of their car. However, you need to factor in the impact to your cellular bill, and have a plan that can handle the increase of data.
Summary

More than just an OBD and security system, Raven is a device that tracks your car's health, location, performance and driving ability. Alerts are good, as long as you set them correctly: too many and you'll hear a horn sound every time the car starts, stops and more through your smartphone. Finding an optimal location on your dashboard is also key to make sure Raven provides the right angles for recording video outside, and inside your car, while not creating a distraction while you're driving. For small car owners with limited dashboard space this could be an issue.
We like that you can move Raven between vehicles — just be sure you register the new car in the app, so you can track that car's performance. In our tests, using a 2016 Ford Edge and a 2008 Honda Accord, the cameras would send notifications saying they were offline and the GPS was not working property. We had no issues with using Raven in our Ford Edge but there were issues with the Honda Accord, where it didn't connect properly. It seems some cars manufactured in 2008 do not support CANBus, the system Raven uses to talk to your car's computer. (CANBus stands for Controller Area Network.) When we asked the company about this, they said it's a known issue, that the device responds at a slower rate, causing time outs, and they're working to address this problem. In the meantime, if you buy a Raven for a 2008 car, you could have this experience, but Raven does offer a risk free 30-day test drive.

Overall, Raven is one of the most robust OBD2 devices we've tested. It offers a unique security system for your car, and provides multiple wireless ways to keep track of your car's health, performance and activity inside and out its doors. You can also turn the service plan on and off, which is unique, reminding us of a few DIY home security systems that offer professionally monitoring when you need it. Raven also has the same offer for their LTE service. As a potential buyer, you just need to decide if Raven's features are worth a one-time cost of $299. With teenage drivers in the house, it might be something to consider.
Pros:
• Video recording inside and outside of car (HD Quality)
• Security system
• Multiple wireless connections including 4G LTE service and Wi-Fi in the car
• You can turn on/off service plans and Raven works without a service plan
Cons:
• Service plans are expensive
• Videos can impact your cellular data plan
• Many of Raven's features are offered in new cars already
• Size of device
• Cord to OBD port
• Price