A sign of the future like no other, the flying car is the stuff of dreams. The idea of driving on the road, then taking to the skies when traffic blocks your way, is a slice of science fiction that can now be bought.
Or at least, it can be pre-ordered with a $12,300 deposit. Deliveries are expected to start in 2019.
The PAL-V Liberty traces its roots back to the equally mad Carver One, a leaning three-wheeled car which sat its one passenger behind the driver and leaned at up to 45 degrees through the corners. But it didn't fly — so clearly there was room for improvement.
Read More:
Now fellow Dutch company PAL-V has taken the Carver, rearranged the seating so that driver and passengers sit side-by-side, given it a second engine and fitted fold-out wings and rotors. Once airborne, the Liberty is more like a gyrocopter than a plane, and reminds us of 'Little Nelly' from the James Bond film 'You Only Live Twice'. A flying car that makes you look like 007? We're surprised the order book is still open.
PAL-V says the transformation from car to plane takes between five and 10 minutes, and that the Liberty is fully legal to operate on the road — and in the air — in the U.S. and across Europe.
On display in production-ready guise for the first time, the Liberty shown off at the Geneva Motor Show this week certainly looks like the real deal. The interior is smartly upholstered, the paintwork gleams and the vehicle generally looks more production ready than many of the concept cars elsewhere in the exhibition center.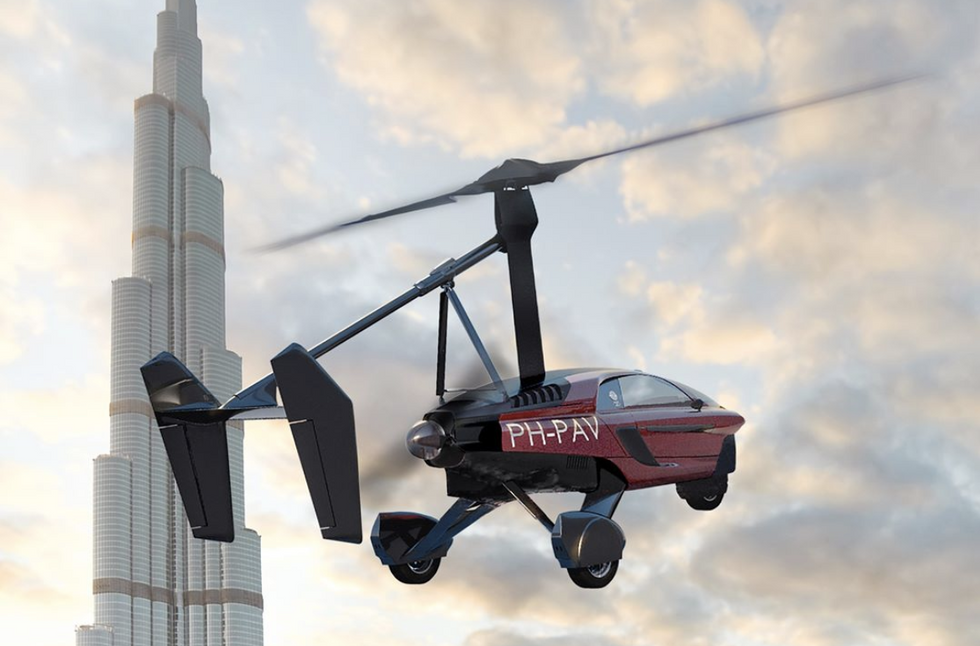 The Liberty can be converted from car to plane in under 10 minutesPAL-V
Powered by two engines, the Liberty can drive at up to 100mph on the road, where a 99bhp engine accelerates it to 60mph in a leisurely nine seconds. In the air, the Liberty can climb to a maximum altitude of 11,500 feet thanks to a second, 197bhp engine. It can fly at up to 112mph and has an airborne range of 310 miles.
Those hoping to take off from the road, however, will be disappointed. The transition from car to plane requires you to get out, roll your sleeves up and pull the tail section and rotors into place. Also hindering freeway takeoffs is how the Liberty requires at least 200 meters of runway to haul itself into the air.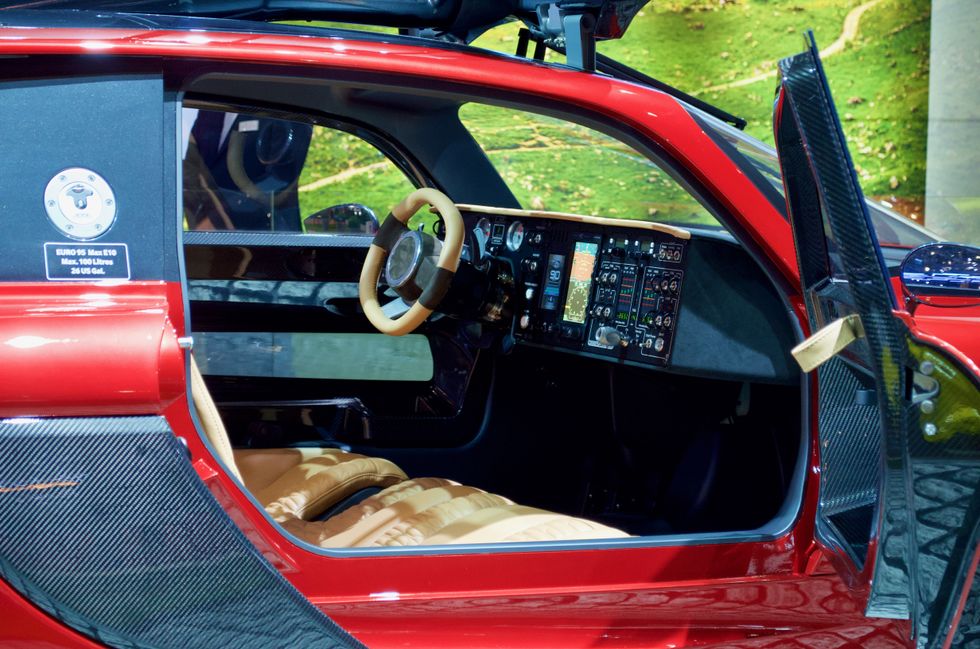 With a fully fitted interior, this flying car is claimed to be production readyGearBrain
Deliveries are expected to begin in 2019 but only 90 examples of the Liberty will be produced, says PAL-V, and each will cost between $400,000 and $600,000 depending on which model you pick. To secure yours a deposit of approximately $12,300 can be placed now, and yes, the price includes 10 flying lessons.