Like GearBrain on Facebook
Not satisfied with making some of the more advanced smart bulbs on the market, Philips Hue is moving heavily into fixtures — determined to be in every room in the home. Next stop? The bathroom.
The lighting brand pulled the curtain back on two devices coming to your Salle de Bain, a lighted mirror and flush mounted fixture, both part of the new Adore Collection.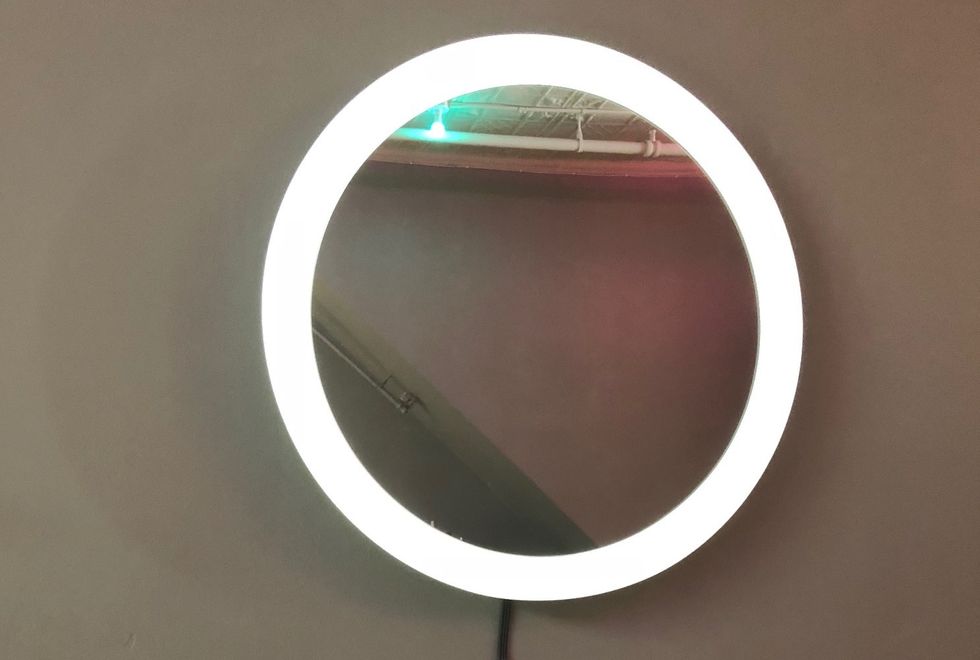 The new bathroom mirror can be set to multiple lighting scenes and includes a dimmer switchGearBrain
The two items won't turn purple, red or any of the colors we've come to associate with Hue. Instead these will glow with a white ambiance lighting range only, designed to glow with indirect lighting, and avoid harsh spots and glares. The two fixtures, which go on sale on August 20, are priced at $180 for the fixture and $250 for the mirror — and they come with a dimmer switch.
While all of Philips Hue products can be controlled by its app, Philips realized that bringing your smartphone into the bathroom isn't the right move for everyone. (No judgment.) The dimmer will be preset for four different scenes: morning, night, energize and relax.
Cooking up new fixtures for the kitchen

Philips Hue isn't ignoring the rest of your smart home — specifically the kitchen, living room or your backyard. New mounts and fixtures are on their way for all of these spaces, starting with a new mount for its Being flush ceiling lamp, which will allow the round donut shaped fixture to hang like a pendant. That's priced at $250, only glows in white, is designed to not have to change its bulbs, and is also available August 20.
New pendant lamps, tiny droplets that look like upside down champagne flutes, are also out August 20. Called Enchant, the $100 lamps work with both the Philips Hue white and color light bulbs, and are designed to work in groupings of multiple pendants together.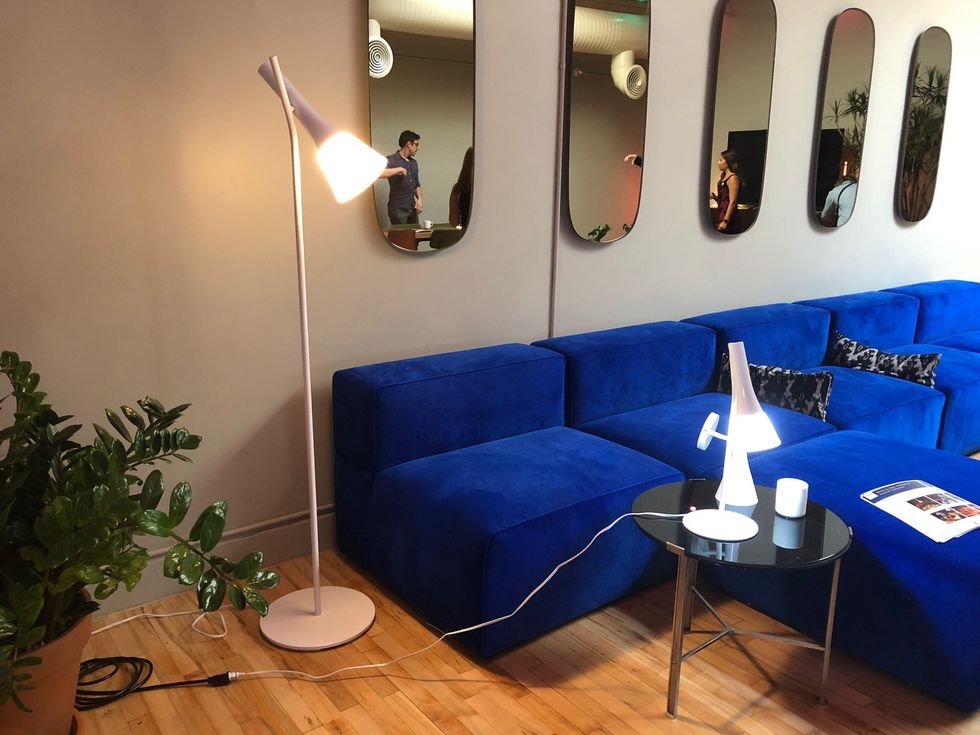 New floor and table lamps are coming from Philips Hue this fallGearBrain
Living room makeover
Lamps that reflect the shape of the Hue bulbs are coming later this fall, with pendant, floor, wall and table lamps that are part of what Philips Hue calls its Ascend collection.
The fixtures have moveable heads, which are made of glass, can be flush mounted to a wall, hang from the ceiling or stand on their own. The wall light starts at $100, a table lamp is $130, the pendant lamp is $150 and the floor lamp $180. All work with both Philips Hue white and color bulbs.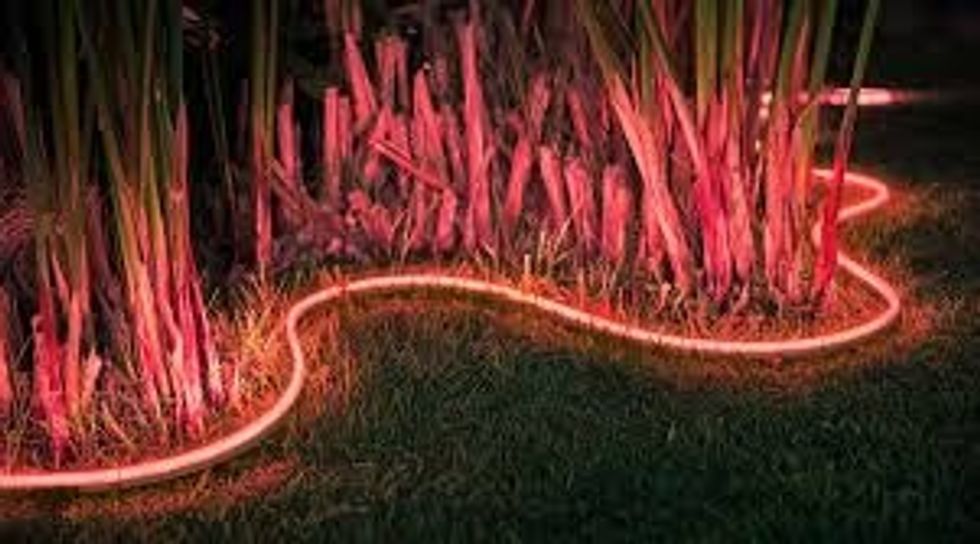 A new waterproof light strip goes on sale in early OctoberGearBrain
Outdoor lighting splash
Finally, in one of the worst kept secrets in lighting, a new outdoor light strip will be out in early October (just in time for Halloween we like to note) Philips Hue finally confirmed. The fixture adds on to the brand's outdoor lighting options, is completely waterproof — even if you have a deluge of a rainstorm and 2-inches of standing water.
Coming in a 7-foot length for $90 and a 16-foot length for $160 the strip is pliable, and can be used as both a direct and indirect light source. You can't connect strips together as you would holiday lights (something we would have liked), but the lights can be controlled through the Hue app which means it can also sync to music, and can change colors as with other Hue products.
Check out The GearBrain, our smart home compatibility checker to see the other compatible products that work with Philips Hue smart lights.
Like GearBrain on Facebook