Like GearBrain on Facebook
Earlier in the summer, Philips launched its first Hue smart lighting designed to be installed outdoors. This new range includes spotlights, wall lights and down-lights to illuminate your garden, decking and driveway.
Now, it looks like Philips is preparing to launch a new outdoor light, in the form of an LED light strip.
Read More:
Hue fans will know that Philips already sells light strips for indoor use, and they look great mounted behind televisions or under cabinets, casting a pleasing puddle of light onto the wall or floor.
This new outdoor version, according to a leak on Philips' own Dutch website, will perform a similar trick in your garden.
Called the Outdoor LightStrip (obviously), the lights were first spotted by HomeKit News before being quickly removed. According to the product listing, they can produce the usual 16 million colors (or just white), and come in two sizes — about 6.5 feet (two meters) and 16.4 feet (five meters.)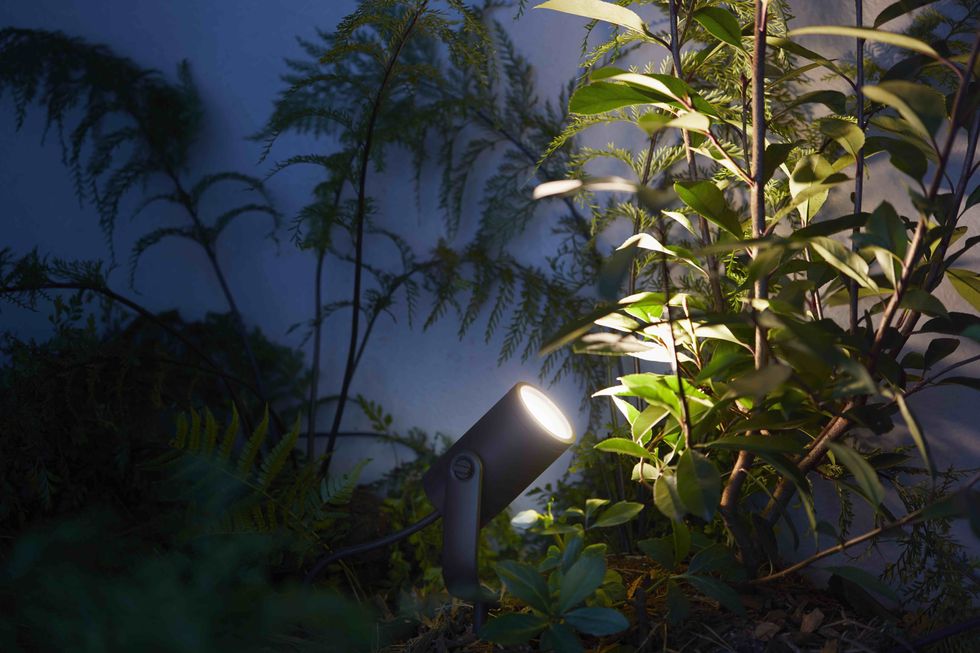 Other outdoor Hue products include these spotlightsPhilips
While the indoor strips need to be hidden from direct line-of-sight, as each individual LED bulb can be seen shining brightly, the outdoor model appears to have a diffusing protection over it, keeping it waterproof but also giving the light an even glow across the length of the strip.
Another difference is how the outdoor strips can be bent into shape, and instead of an adhesive backing they come with screws and clips to wall-mount or secure them into the ground.
We can see these light strips being used to light up flowerbeds, ponds and other garden features — but don't expect them to be cheap. The indoor strips have a retail price of $90 for a length of 80-inches (6.6 feet).
Given the new lights appeared on Philips' own website, we suspect they will be available very soon indeed.
Check out The GearBrain, our smart home compatibility checker to see the other compatible products that work with Philips Hue smart lights.
From Your Site Articles
Related Articles Around the Web
Like GearBrain on Facebook