Polk's newest launch is a sound bar with virtual surround sound, and Amazon's voice assistant baked inside extending the ability of what a speaker can do.
Called Polk React, the new $249 sound bar works as a standalone speaker but also supports Alexa features, including Alexa Communication which turns the speaker into a phone, calling anyone on their Alexa contact list just by asking out loud. Other Alexa features the speaker can tap into include Alexa Multi-room Music, which means the Polk React can pair to other Alexa-enabled speakers. And people can also increase the volume and bass levels just by asking Amazon's voice assistant.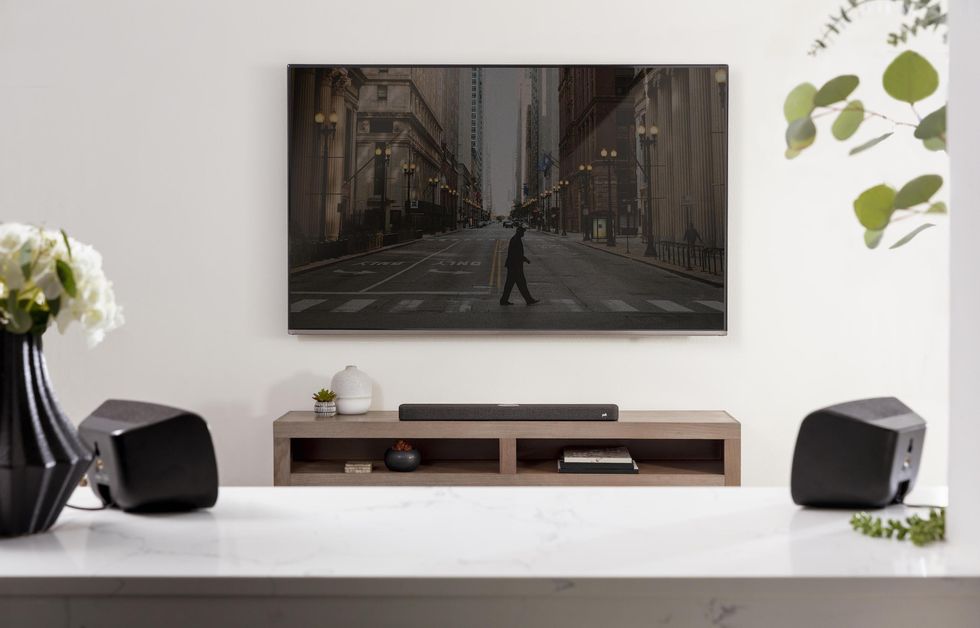 Polk's latest support Alexa features like making calls to Alexa contactsPolk
This isn't Polk's first Alexa speaker, as the company has launched other devices, like the previously released Polk Command Bar, that has Amazon's voice assistant inside. But with Polk React, there are four far-field microphones help boost Alexa's ability to hear people's requests, and the speaker updates over the air automatically so any additional Alexa features can be added as well. It can also pair with other Alexa devices like the Fire TV Stick and Fire TV Blaster, the former allowing people to queue up movies without having to surf and select through the remote.

The speaker can be added to almost any flat panel TV, and can sit flat on a table or stand — and also be wall mounted. And there are presets that let people set their preferred sound levels from Movie Mode to Music Mode. There's even a Night Mode, which reduces the bass level and boost voice so dialogue is clearer — and helps to prevent neighbors or family members from being disturbed.
"Polk Audio was the first audio company to partner with Amazon and create an Alexa-controlled sound bar in 2018. While the fruit of that initial effort—the Polk Command Bar—was a big success, we learned a lot about how to enhance a sound bar for an even better voice-controlled home theater experience," said Michael McCole, senior marketing manager for sound bars at Polk Audio in a statement. "Polk React is the realization of the learnings we gained from the Command Bar. We worked even more closely with Amazon to improve compatibility with other Alexa devices, create a simpler set up process, and make it more seamless to operate within the Alexa app. Also, since it's a Polk Audio product, listeners can be assured it will always make their TV sound excellent. Great audio is all Polk does."
The Polk React is available now, and can be paired with the $199 Polk Audio SR2 wireless rear surround speakers and the $199 React Sub wireless subwoofer for a true wireless surround sound set-up.