How often does your family look at each other when the doorbell rings, hoping someone else will get up to answer the door? Video doorbells are the answer—letting you check from a smartphone or mobile device without moving from the couch. SkyBell offered up one its the latest, the SkyBell HD Wi-Fi video doorbell, and we put the gadget through its paces.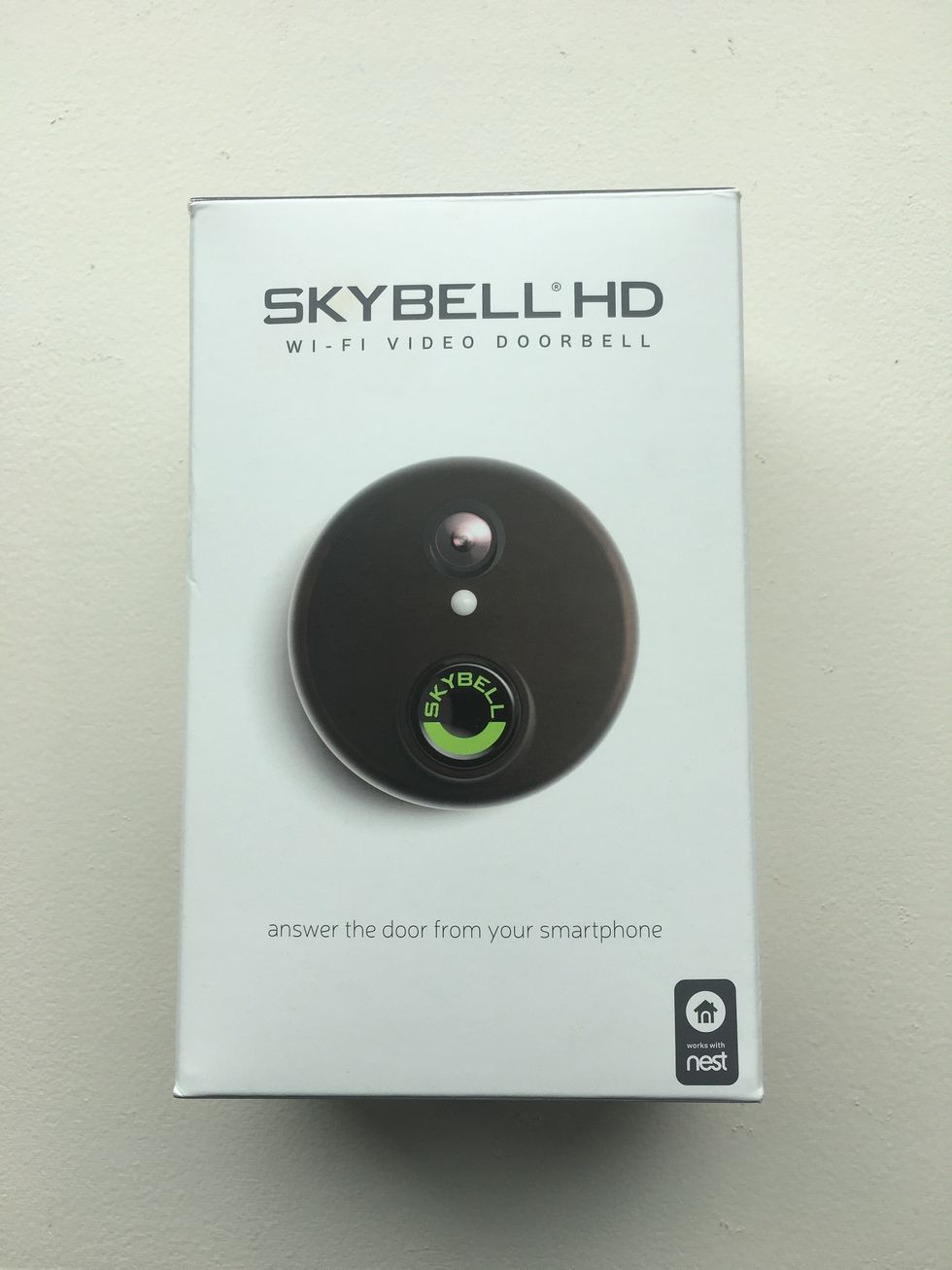 Skybell HD Video doorbellGearBrain
What is a video doorbell?

GearBrain believes one of the must-haves for today's smart home is a video doorbell, a device that offers convenience—plus safety—when you're at home and also away. Most good video doorbells are a combination doorbell, security camera and intercom, letting you see, and talk with the person at your door. These front door add-ons are also extremely simple to install, provided you have an existing doorbell.
SkyBell HD is a Wi-Fi video doorbell that proves this point—the device is both easy to install and easy to control from your smartphone. The camera delivers 120 to 130-degree field of view in high-definition video, and also supports night vision which allows you to see visitors clearly even if your porch light is off for the evening. SkyBell also comes with two-way audio and a built-in motion sensor to trigger the camera and provide extra security.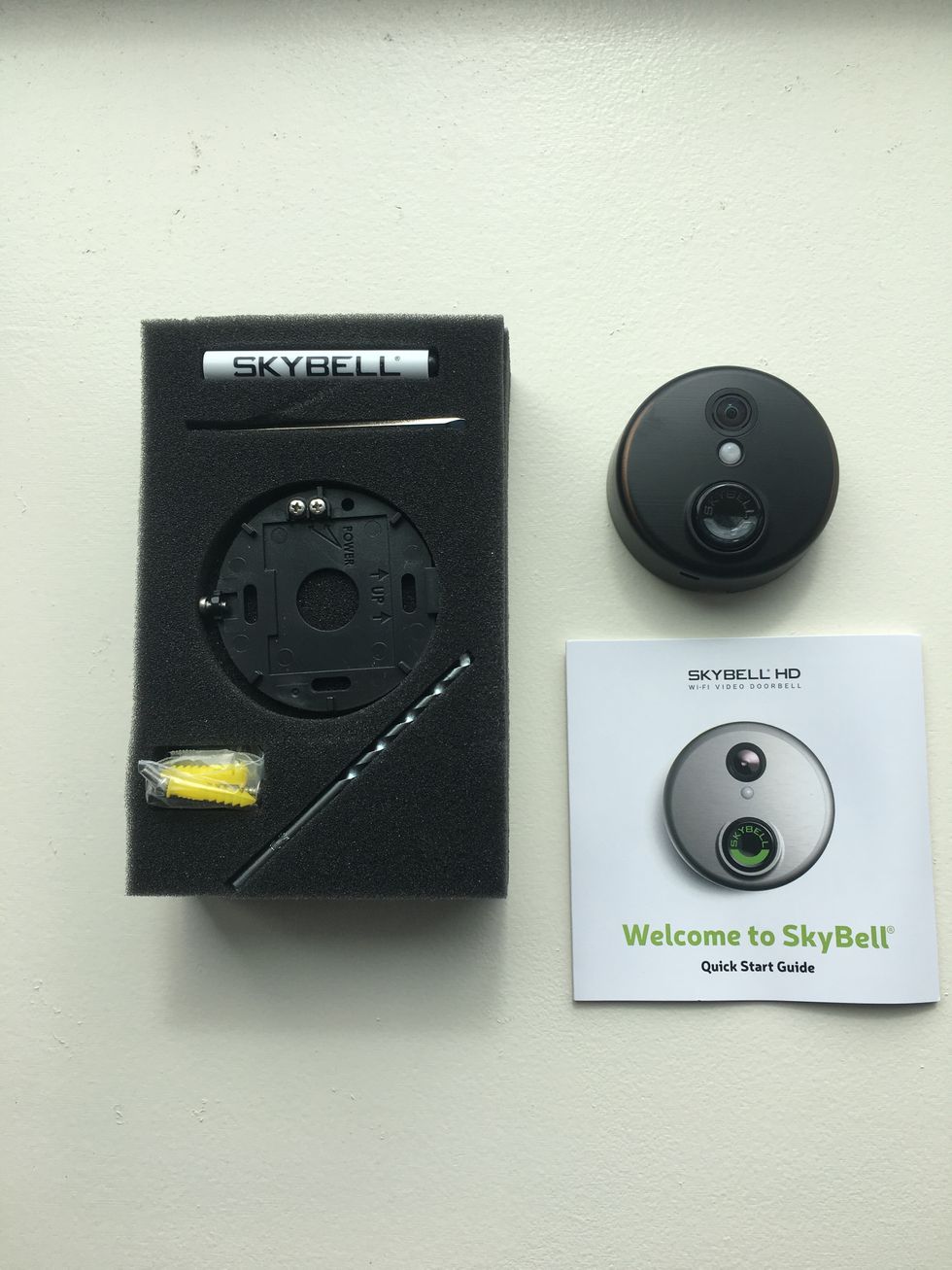 Contents inside SkyBell HD Wi-Fi Video Doorbell box.GearBrain
Installation

When we opened the box, we found a SkyBell HD unit along with its Quick Start Guide, a mounting plate and an installation tool kit which includes a drill bit and screw driver. Finding the breaker on our electrical panel (to turn off the power to our existing doorbell) took longer than installing SkyBell HD. The SkyBell mobile app works with both iOS and Android devices, and walks you through all the instructions you need to install your video doorbell. You can also refer to SkyBell's website but we found the mobile app's step-by-step directions easier to follow.
SkyBell HD Wi-Fi Video Doorbell Installation
How to install a Skybell HD Wi-Fi Video Doorbell
Here are a few slides which can help you give you some perspective on installation process for a SkyBell HD Wi-Fi video doorbell.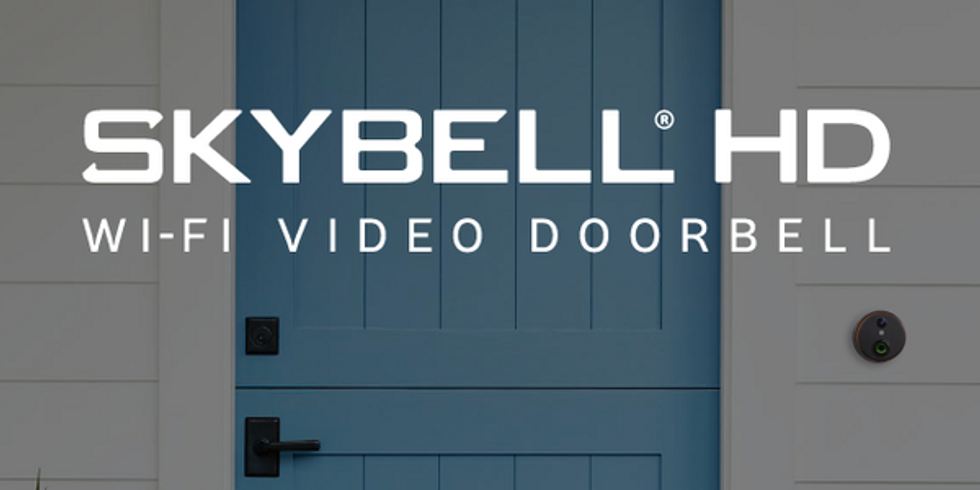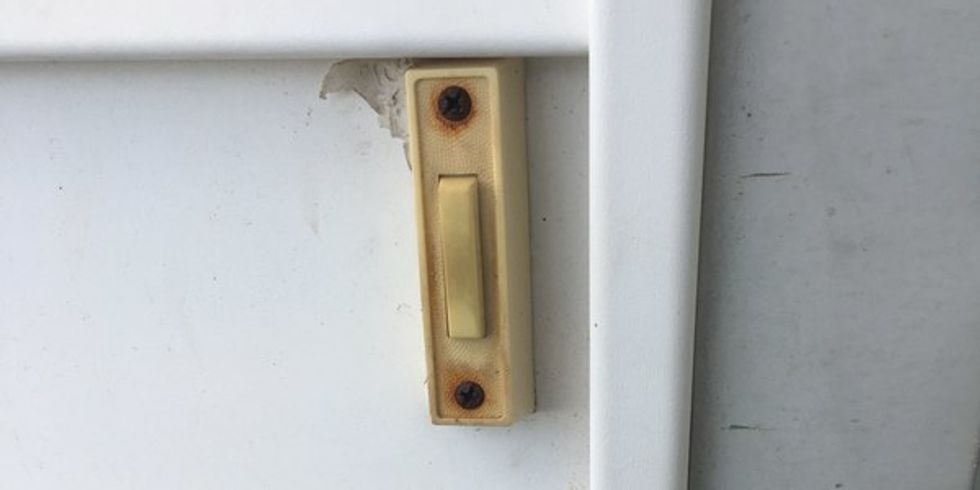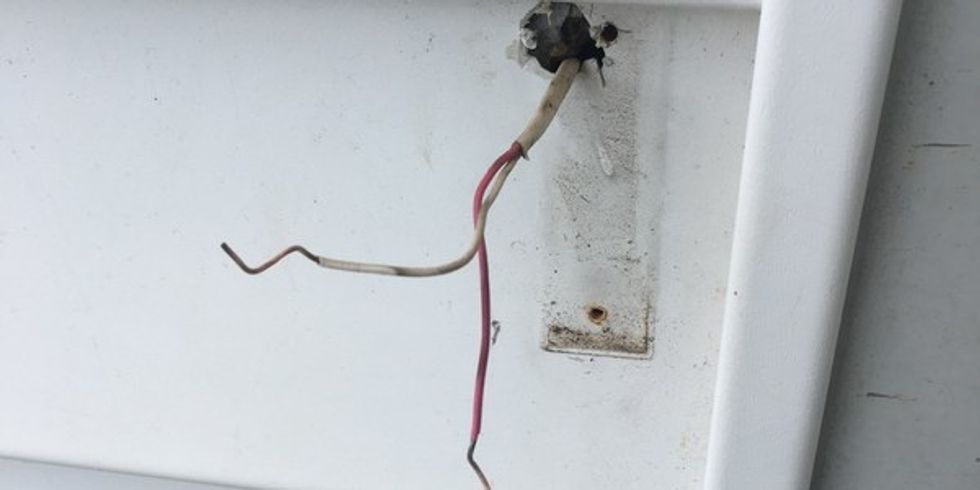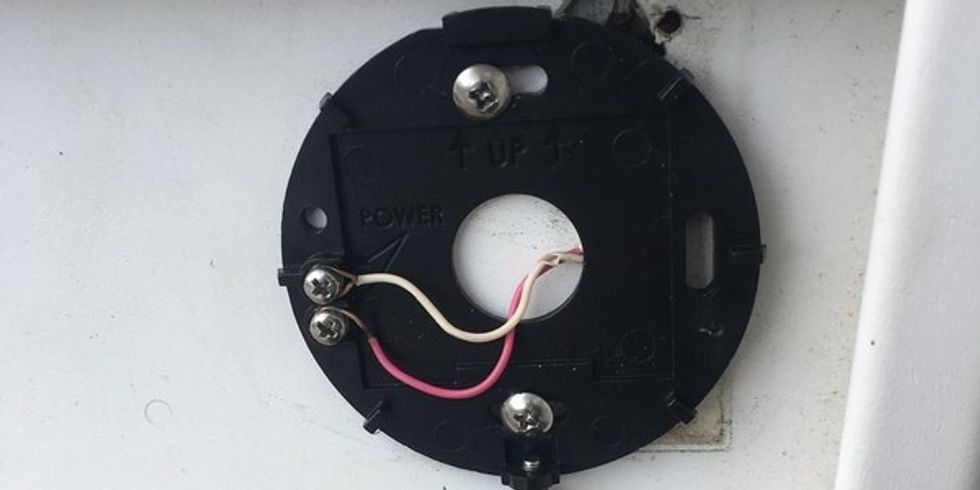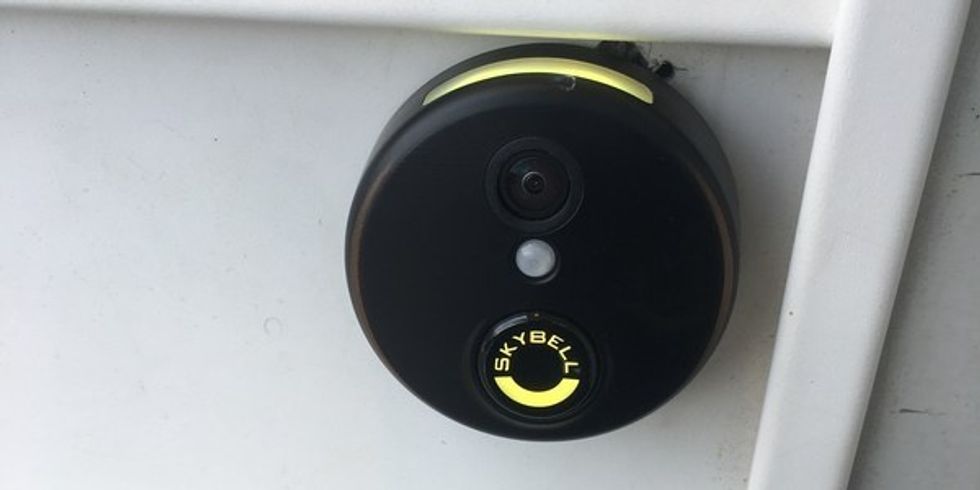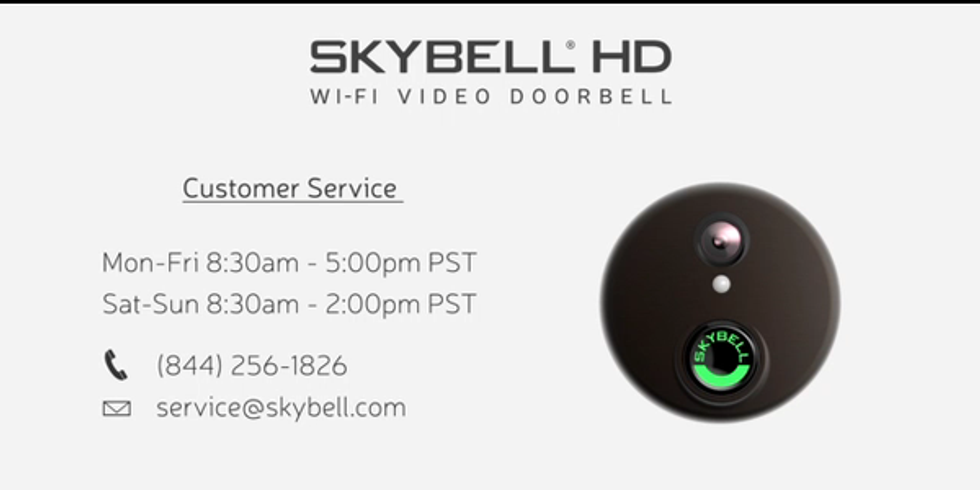 Once you've turned off power to your existing doorbell, download the mobile app and create an account. We had to make sure our existing doorbell's setup was compatible with SkyBell HD. (It was.) But the pre-installation checklist was a nice touch from SkyBell, and helped affirm our mechanical doorbell chime would work with the device. SkyBell also works with digital doorbell chimes, but you will need to install a Digital Doorbell Adapter Accessory, which SkyBell sells for $12.95 on its website. Note: If you have a wireless doorbell chime or existing intercom systems, SkyBell will not work with this type of setup.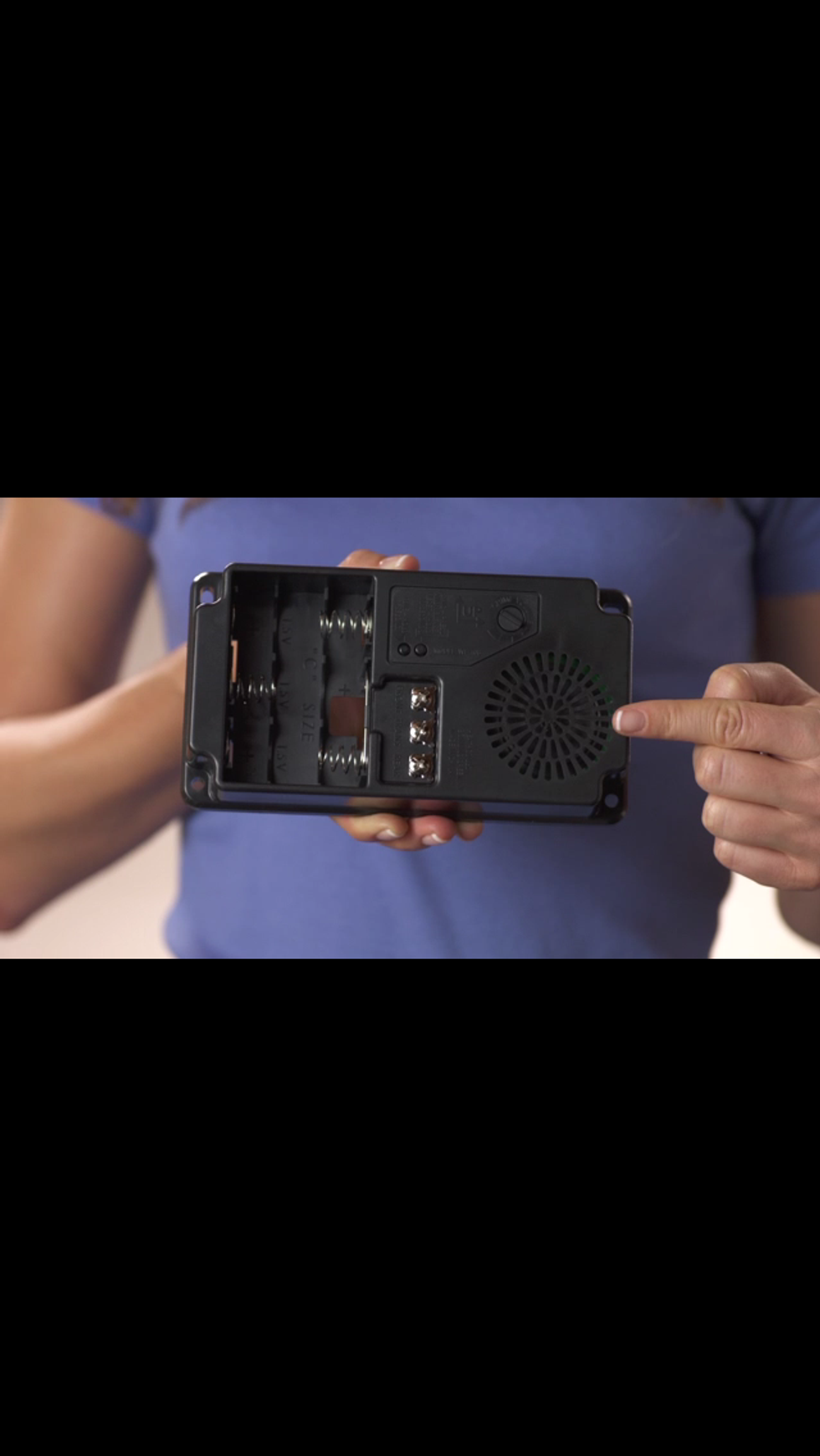 Photo of a digital doorbell. If you have this type of doorbell, you need to buy an extra part to install SkyBell HD.
Next, we had to check our home Wi-Fi speed. SkyBell HD records video and streams live video. You need to know your home Wi-Fi speed in order to select the correct HD settings on the device. There are four: 480p, 720p (Good), 720p (Better) and 1080p. The higher the DPI, the slower the camera will work, especially if you have a slow Wi-Fi connection at home. SkyBell HD requires 802.11 b/g/n, 2.4 Ghz connection with at least 1.5 mbps of consistent upload speeds and a full-time, fast-speed internet connection.
SkyBell provides instructions to test whether you have the right Wi-Fi signal. We have a 11.42 mbps upload speed. If you find you don't have enough Wi-Fi signal, you can try to move your router closer to where you will be installing your SkyBell. If that is not feasible, you can use a Wi-Fi extender. SkyBell recommends using TP Link AV500 Wi-Fi Extender which costs about $54 on Amazon. (If you need a Wi-Fi extender, you can check out GearBrain's Best Wi-Fi Networks That Cover Your Entire Smart Home.)
Finally, we had to make sure we had the right wiring and power for the doorbell. SkyBell is designed to work on secondary power from 10-36 VAC 10 VA. If you are not sure what type of power you have for your existing doorbell, we recommend going to SkyBell's website and check out its Power Diagrams page as well as the Pre-Installation Checklist page to determine if you have the right power configuration. Luckily for us, we had the correct setup.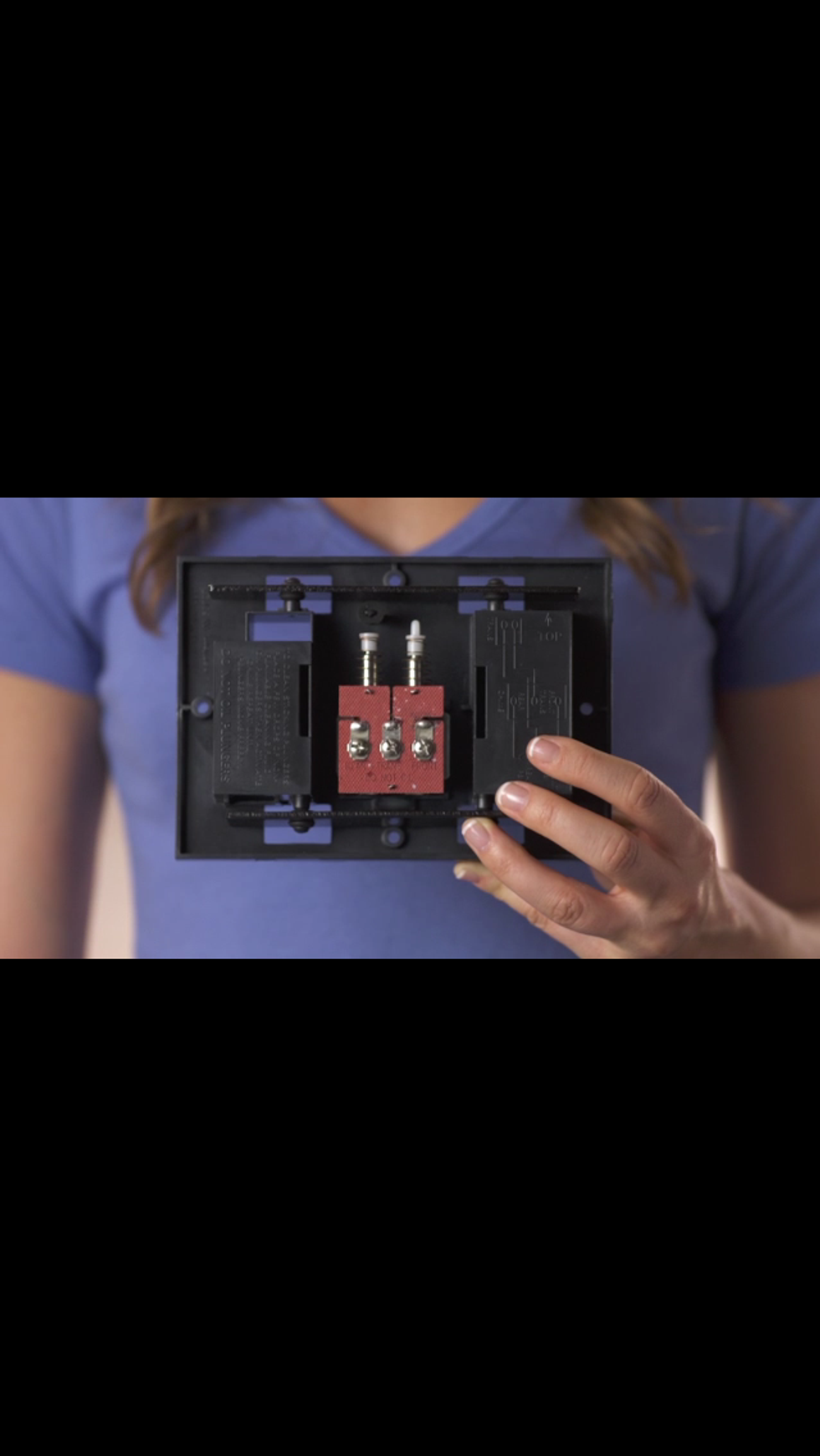 Picture of mechanical doobell. SkyBell
Now that we'd determined we had the right set up—and that SkyBell HD was compatible with our existing doorbell wiring—we removed our old doorbell and installed SkyBell's mounting plate. Make sure when installing the mounting plate, the wiring goes through the middle of the mounting plate and that you have enough slack to connect to the screws. We then placed the SkyBell HD unit on the mounting plate and watched it light up as per the instructions. At this point, we recommend you follow the instructions (and videos) in SkyBell's mobile app. It will make sure you get the right configuration for your new video doorbell.

Features
One thing we liked about SkyBell is its features. The SkyBell HD unit comes with four different resolutions, as well as full-color night vision, an omni-directional microphone and a speaker so you can talk with visitors from any location. The device is also weather resistant and designed for outdoor usage, which we put to the test during a recent snowstorm. SkyBell held up very nicely. The unit is designed to sustain temperatures ranging from -40°F or -40°C to 140°F or 60°C.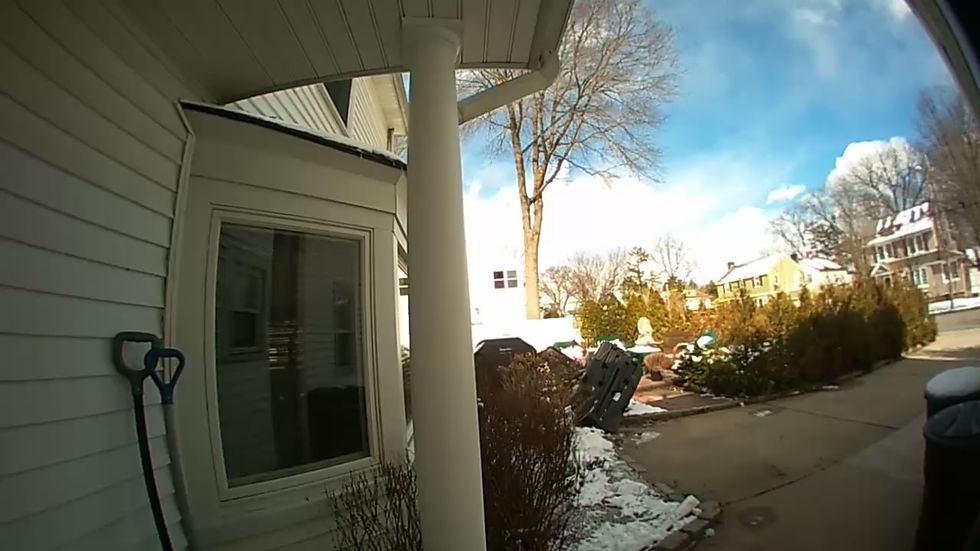 Example of HD video quality from SkyBell HD Wi-Fi Video DoorbellGearBrain
The SkyBell app also allows you to customize your doorbell to your needs. For example, you can turn on the indoor and outdoor chimes, and the motion detection feature—which we recommend as it provides an extra layer of security by notifying you via text each time motion is detected. That said, we suggest turning the motion detecting feature on when you are not at home, but off when you are home during the day, especially if your SkyBell HD is on a door that gets a lot of traffic during the day. At night, flip the setting back on as the doorbell can then alert you to any motion close to your door.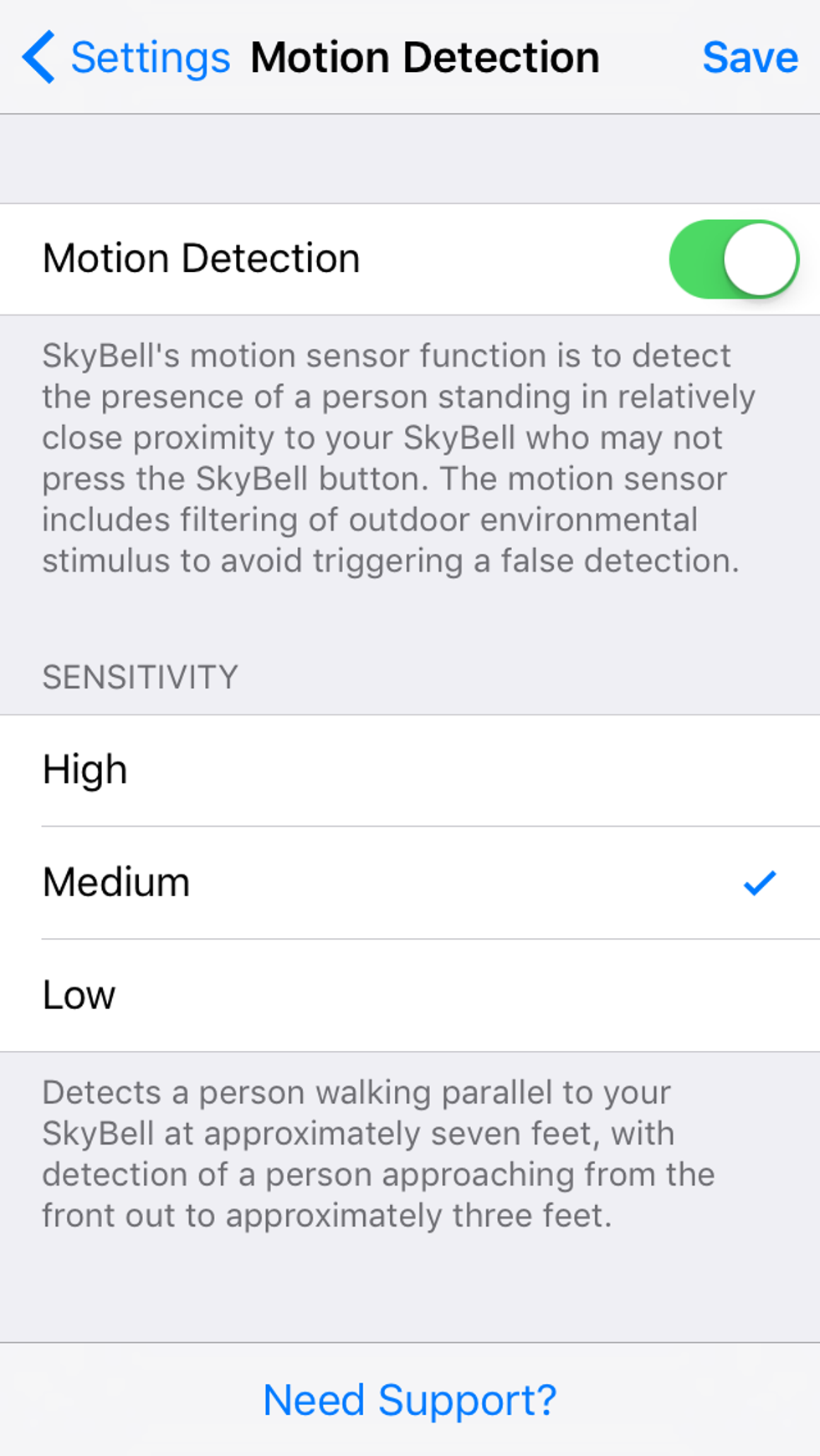 SkyBell HD mobile appGearBrain
You can also select the image quality of the video you want to record. We recommend testing all four settings to see what works best for your needs. We found the 720p (Good) was ideal for us, as we couldn't discern any difference between this setting and the 720p (Better), and the 1080p setting took too long to download live video. (This could be a result of our Wi-Fi setup.)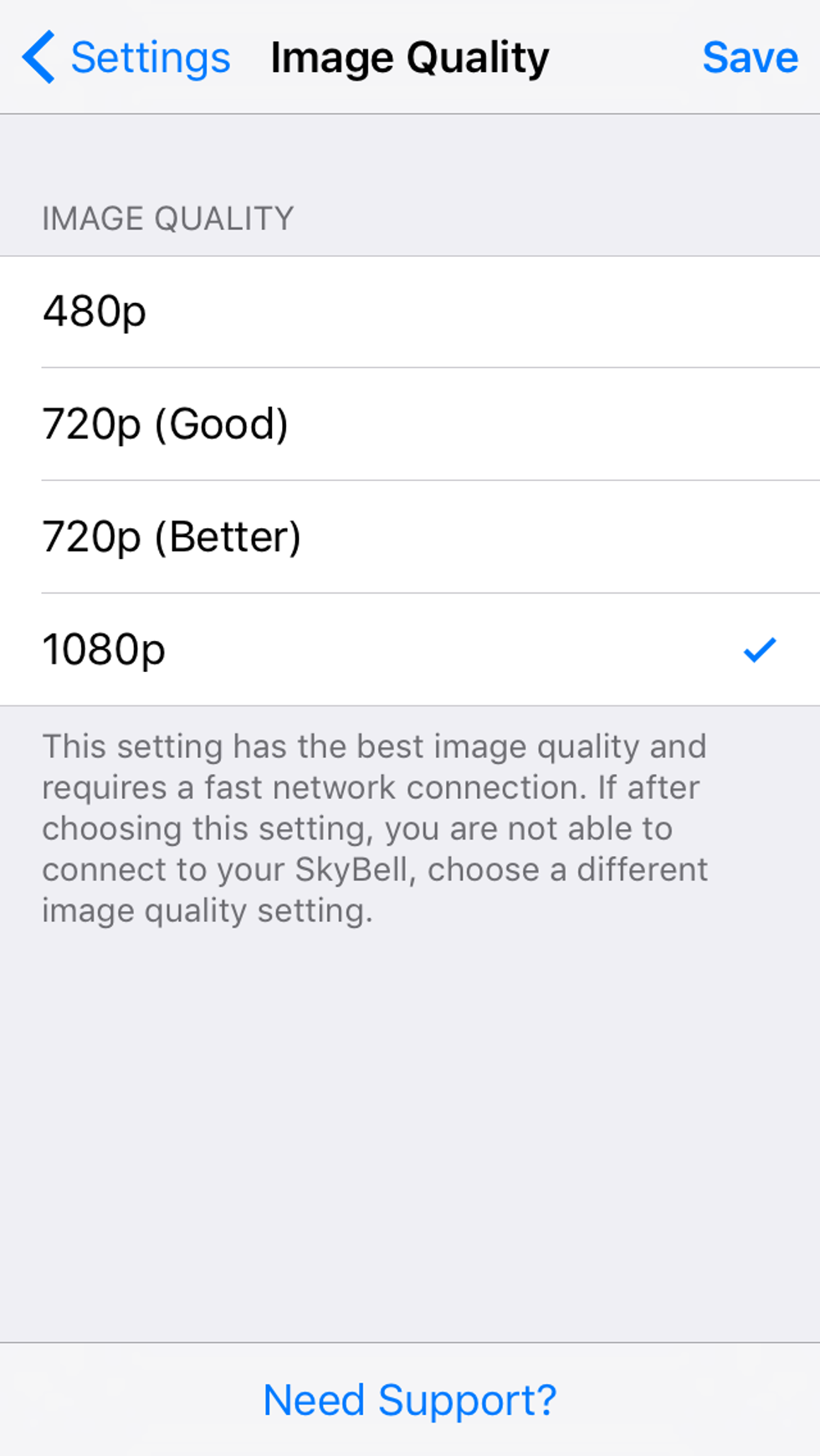 Contact support if you need helpGearBrain
One of our favorite features is SkyBell's ability to record video and take images of visitors when they ring your doorbell. SkyBell doesn't charge fees for storing the videos or images. Instead, SkyBell provides cloud storage for seven days. If you want to keep videos longer, you can download them directly to your smartphone.

SkyBell also has two-way audio, letting you talk to your guests from your smartphone. Voice is delayed three seconds, and in the mobile app, you can set the speaker volume at low, medium or high. We used the medium setting which worked fine.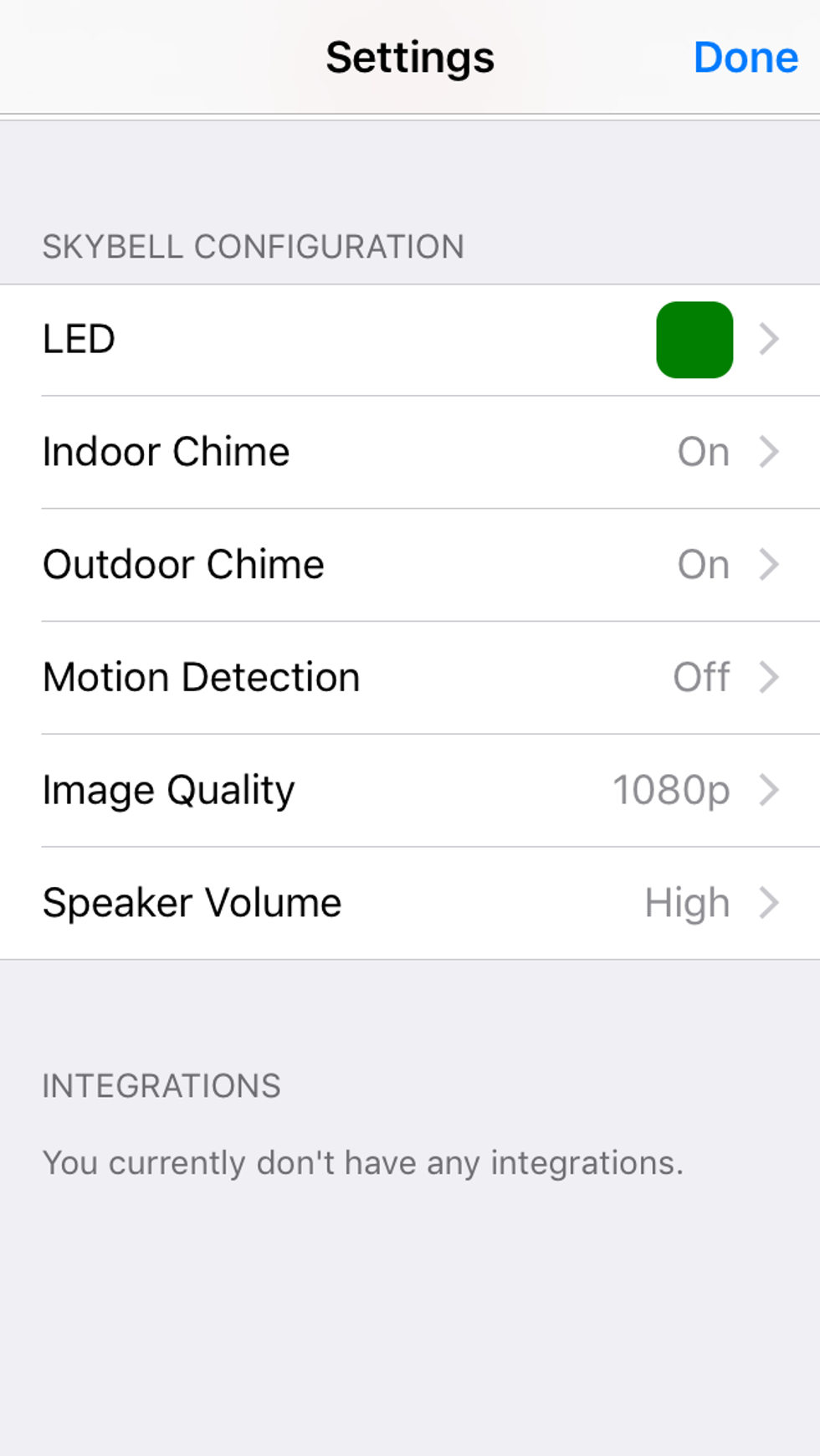 skybell mobile appGearBrain
Compatibility

SkyBell works with quite a number of partners. The company also has launched its SkyBell Connect service which can make link SkyBell HD to other devices to create a robust home security system. For instance, by linking SkyBell to Philips Hue smart lights (via Samsung's SmartThings hub) a light in your home could turn on when a visitor rings the SkyBell HD doorbell. Although you may answer the SkyBell HD from your smartphone remotely, a visitor will get the feeling they are speaking to someone in the home. That's a nice touch and another good use for today's smart home products.
SkyBell HD is also Alexa enabled allowing you to control it through your Amazon Echo, Echo Dot or third party Alexa supported hubs. The device is also compatible with Z-Wave and Zigbee devices, or systems with 2.4 gHz wireless range extenders. Visit SkyBell's site for a complete list, but you'll find there are a number of smart thermostats, home security systems, smart locks and connected hubs. Although they partner with Kwikset's Kevo smart locks, we wish they offered more smart lock options.
SkyBell retails for $199, comes in either a silver or black, and can be purchased from SkyBell's site or from its retail partners: Amazon, Best Buy and The Home Depot.
Summary
GearBrain believes SkyBell is one of the best smart video doorbells on the market. It's easy to install and use, takes great pictures and doesn't charge a fee for capturing and storing videos. You can add SkyBell to a smart home security system by Alarm.com or Moni Smart Security—a nice feature for homeowners looking for a full complete home security system. If you're a renter or end up moving, SkyBell HD is also easy to transport. Just make sure you save your original doorbell so you don't leave the next resident with a hole in their door.
SkyBell can be used by the entire family, or even by invited guests, via the SkyBell HD app as long as they log on to the same account—a nice touch for families who want their kids to touch base with them when they get home from school.

As we said early in our review, SkyBell is a three-in-one device (security camera-doorbell-intercom system) at an affordable price. It's a very good video doorbell for any smart home today and a connected device we believe you should consider for your smart home.
Pros: Easy to install, camera, no fees, good night vision, remote access, motion sensor, iOS & Android compatible, extensive integration partners, Alexa-enabled, transportable.

If you need help installing SkyBell HD Wi-Fi Video Doorbell , you can visit HomeAdvisor.com to find a local trusted professional.
Check out The GearBrain, our smart home compatibility find engine to find other smart video doorbells and compatible products that work with Google Assistant and Amazon Alexa enabled devices. You can also ask questions and troubleshoot any problems.
Smart Video Doorbell Buying Guide - GearBrain www.youtube.com