Amsterdam's famous canals are getting a new visitor to its waterways, robotic boats that can carry people, without anyone at the wheel. The boats, called Roboat II, are updated versions of the Roboats that have been tested in the canals, and designed by a joint venture between the Massachusetts Institute of Technology, (MIT) the Amsterdam Institute of Metropolitan Solutions and others.
Amsterdam's canals are predominantly narrow rather calm waters where houseboats are docked along the edges, and tourists are sometimes found in pedal boats or on motorized craft getting a tour of the capital of the Netherlands.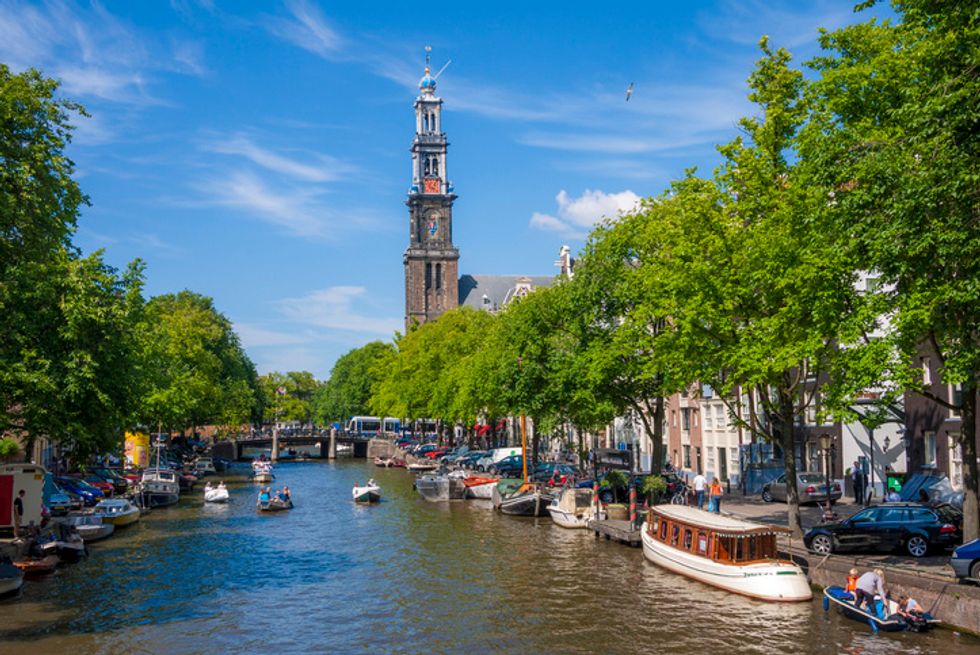 Prinsengracht Canal in Amsterdam, The Netherlands Getty Images
The Roboat II — unlike the originals — can carry people, two exactly, inside the craft, which is quite small in terms of a boat, at 2 meters or 6 feet long. The original Roboat was just 1 meter long and was designed to carry things, not people. Eventually, the team involved expects to build a full scale autonomously-driven passenger boat that will be 4 meters long and able to carry between four to six people on board.

The self-driving, or self-piloting, boats are being designed, in part, through MIT's Computer Science and Artificial Intelligence Laboratory (CSAIL), and the navigation is managed via algorithms — similar to the way any other autonomous vehicle would operate. The craft also uses lidar and GPS sensors to help it navigate through the canals. And in a test, the Roboat II traveled for three hours through the canals, returning almost exactly to its same starting point, with just a 7-inch difference.
iRobot Roomba i6+ (6550) Robot Vacuum with Automatic Dirt Disposal-Empties Itself, Traps Allergens, Wi-Fi Connected, Works with Alexa, Ideal for Pet Hair, Carpets, + Digital Smart Mapping Upgrade