Rolls-Royce Drives You A self-driving car from Rolls-Royce is just too mundane. But throw in a carpeted interior, a couch and a virtual personal assistant named Eleanor? Now you're talking. There's also a retractable roof—which opens like a shell, bringing forth a moment akin to "Botticelli's 'Birth of Venus,'" as the carmaker even suggests. The 103EX is clearly a concept car—one we imagine Tony Stark would own, or likely build. Even Rolls-Royce calls this model "bespoke" which means you're not ever going to find the 103EX on any sales lot. Ever.
Tesla Model S Floats That Elon Musk sure is proud of his $70,000 Tesla Model S. His latest boast is that the electric car can float so well, the vehicle can be a boat "short periods of time," he tweeted. The tires? Well those will provide thrust. Followers naturally had questions such as whether the motor, being electric, was waterproof. Drivers will be relieved that Musk noted the drive units and battery are sealed. But before you round up the fishing poles and head out to your local lake or pond, Musk adds "We *def* don't recommend this..."
FAA Drone Rules Soon The Federal Aviation Administration has been developing new regulations around the business use of drones: how they can fly and where. Those new rules may be coming as soon as this week says The Wall Street Journal. Expected is permission for companies to fly drones that weigh about 50 pounds to fly at low altitudes but during specific times only. Businesses from DHL to Flirtey are already testing ways to use drones for deliveries.

The Safer Waze Waze is going hyperlocal, looking at directions the app sends users, and suggesting safer options. Case in point? Left turns at intersections that lack traffic signals, have poor visibility or have so much traffic a turn is nearly impossible if not dangerous. Waze just pushed out the new directions options in Los Angeles only, with New Orleans next.
Up Your Golf Game We're all about golf here at GearBrain—eager to locate the latest connected tools to bring your game to the next level. Arccos Golf is definitely a device to consider—especially if you're looking to take strokes off your handicap. We reviewedArccos thoroughly, but would be interested in hearing your thoughts too.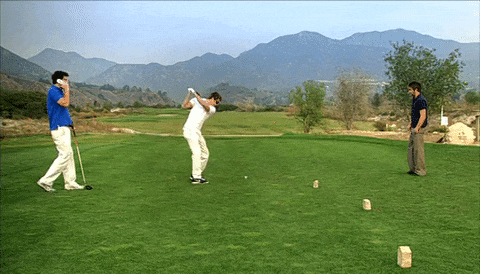 Could Arccos Golf improve your swing?