Samsung has sent out invitations to the launch of the Galaxy S9 flagship smartphone, which will take place in Barcelona on February 25.
The company was hotly tipped to be revealing the S9 at Mobile World Congress, the technology show which kicks off in the same city the next day, and now we know the handset will be present.
Read More: Samsung Galaxy S9 - Release date, price, specs and everything we know so far
The invitation gives little away, but includes the number nine and states: "The camera. Reimagined."
Manufacturers like Samsung Apple and Google claim to "reimagine" their smartphone cameras every year, and especially with dual-lens technology in recent generations.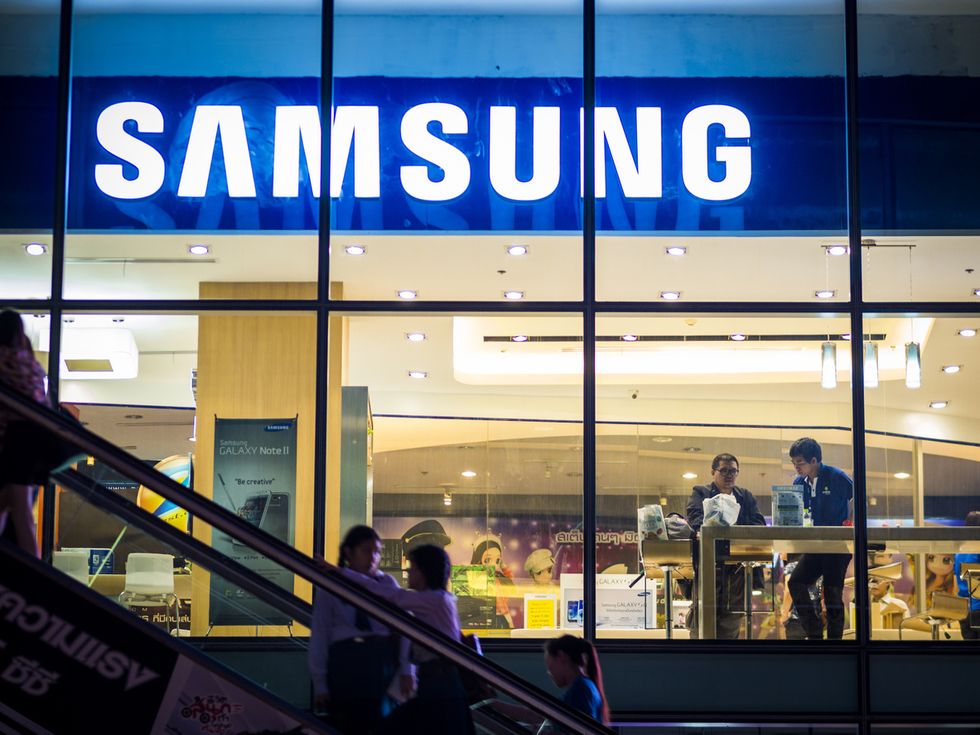 Samsung will provide a live stream of the launch onlineiStock
Recent leaks suggest the Galaxy S9's camera will feature a variable aperture, slow-motion video at 480 frames per second in 1080p Full HD and improved low-light autofocus performance. Augmented reality could also be a hot new feature for the smartphone, making use of Google's ARCore platform.

Samsung is likely to launch the S9 alongside a larger S9+, as it did with the S8 a year ago. For now it isn't clear if both phones will have the same camera technology, or if Samsung will take Apple's approach of saving the better camera features for the larger handset.
We will be keen to see what Samsung's plans are for Bixby, its voice-activated personal assistant which launched with the Galaxy S8 last year, but has failed to put a dent in the smart home dominance of Amazon Alexa and Google Assistant. Naturally, the S9 will go up against the iPhone X and iPhone 8, and the Google Pixel 2.
A live video stream of the event will be available to watch at samsung.com.
Meanwhile, with MWC starting the very next day, we can expect to see manufacturers like LG, Sony and Huawei also reveal their latest smartphones and other devices in Barcelona that week.