Samsung hopes to remind smartphone users of forgotten passwords just by scanning their palm with a rear camera.
The system, outlined in a 42-page patent filing spotted by SamMobile, isn't a new method for unlocking a smartphone — Samsung already has iris, face and fingerprint scanning for that, plus passwords, PINs and patterns.
Instead, this idea is all about helping you remember a forgotten password, by revealing a hint once the device knows who you are from a quick scan of your palm.
The patent describes: "A control unit for extracting biometric information of a user from an acquired image and acquiring a password hint on the basis of biometric information and a preconfigured password."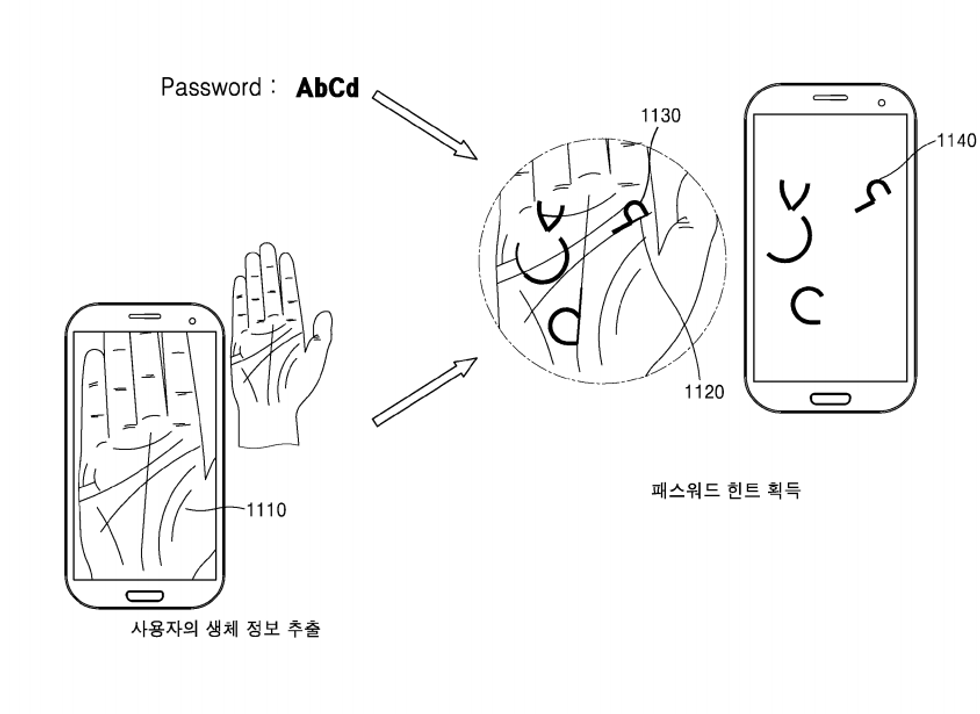 Patent shows how password hint would be displayed haphazardlySamsung
Not revealing password hints to anyone who asks is a good idea. If the hint is obvious — or makes the password easily guessable by someone who knows the owner of the handset — then it becomes worthless.
With this system, the user must prove they are the owner with a scan of their palm before the hint is revealed — and even then, the system can be configured to show the hint broken up across the screen, preventing anyone nearby from catching an easy glimpse.
As with all patents, it is worth remember that technology companies experiment with new features like this all the time, often without them ever coming to market.
While Samsung is clearly looking at new and innovative ways to secure smartphones and help users out when they forget a password, the company's key focus for now is likely on launching a 3D face-scanning system like Apple's Face ID on the iPhone X.