Autopilot Black Boxes Recent crashes involving Tesla's Autopilot mode, German lawmakers are reportedly voting on requirements for recording devices in any car using an autopilot tool. These devices, more commonly known as 'black boxes' and used in airplanes, would give more information to investigators around why a crash had occurred—and if autopilot modes were to blame. Autopilot uses different tools—including radar, cameras and other sensors—to help a car steer itself, accelerate and decelerate, and make other decisions to in essence drive itself. Elon Musk, co-founder and CEO of Tesla Motors, has tweeted that "significant improvements" to its radar sensor systems may be on its way. (via Reuters)
Pokémon GO Crash Predictor Yes, we have another Pokémon GO story...and in this case we're attacking the server crashes that have wanted players to turn their Pokémon against Niantic, the game's developer. Luckily, some engineering fans have developed a site, called IsPokemonGoDownOrNot, which stays on top of Pokémon GO servers and alerts players who log-on to see if the gaming servers are stressed or not—and if they should avoid the stress of trying to play then, or not. (Via Forbes)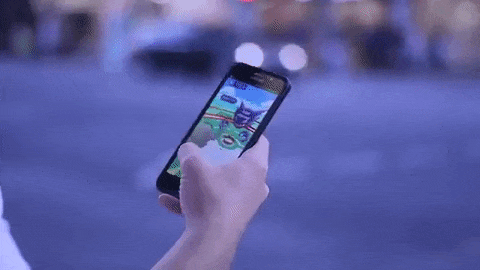 Apple Watch 2 Rumors of Apple Watch 2 is pushing Apple Stock up above $100—a nod that consumers may be truly excited about the next version of Apple's smartwatch. Rumors are flying that the Apple Watch 2 is set to be unveiled in September. Of course, Apple has not announced any details about a second watch, let alone a date for its release.

Bike Tech Love getting data while on your bicycle, but not a fan of wearables? Volata has built health sensors right into its bikes. Riders can pull up their heart rate, and calories burned, and also view the weather, their speed and even control the music—all from the handlebars. Of course these perks don't come cheap. The Volata starts at $3,500 (okay, $3,499)
Virtual City Of Angels Have a trip to the West Coast planned? Or have Los Angeles on a travel wish list? We have a number of 360-degree and virtual reality videos where you can swim with dolphins in the Pacific, and even do a sneaky little open house of a Malibu Estate. Who knows? You may fall in love with the city before you get there.