Like GearBrain on Facebook
Catalina, the newest operating system from Apple, has been buggy for many — and Slack users may have noticed badges not alerting them to new messages. Typically, red icons show up on the icon that sits in the dock at the bottom of the home screen for Mac users. But Apple's long time privacy stance has, in some cases, defaulted to turning these off. For those who want to get those alerts up and running again, here's how to get started.
Read more:
Apple's latest update, macOS 10.15 radically changed much of how the company's desktop and laptop computers have operated. Gone are systems including iTunes, and new features are now in its place like Apple Podcasts and Apple TV. Users also got Sidecar, a way to turn an iPad into a second screen. But certain features seemed to disappear.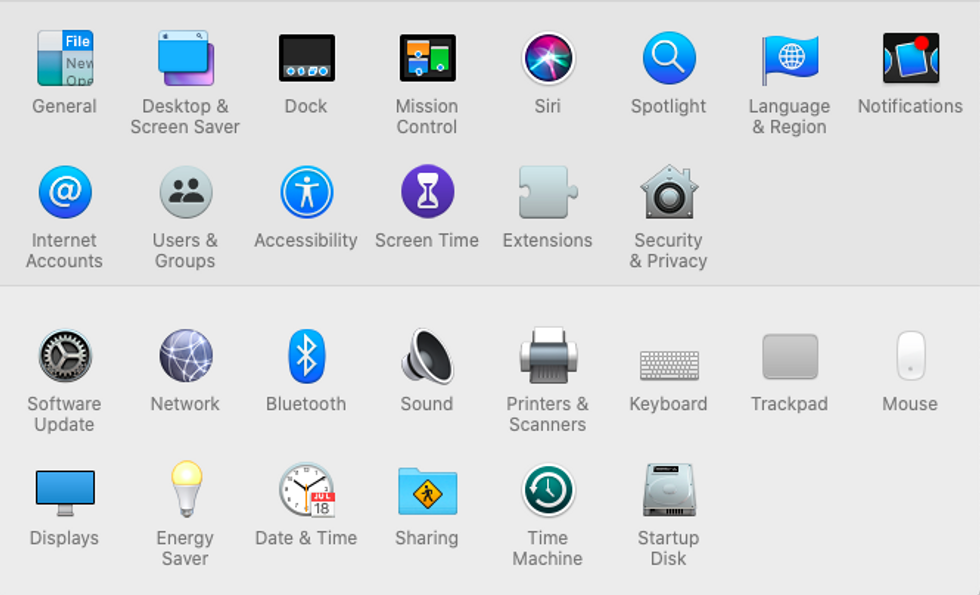 To turn on notifications on a Mac running Catalina, open System Preferences, and then find Notifications.GearBrain
With Slack, you can choose to have notifications fly across the screen — akin to when a phone call comes in, or message — or you can have a more quieter, less intrusive note. Slack can show the number of messages, as a red icon on top of the badge in the dock, that you've missed since having the application open. That's often visible on the FaceTime icon as well. These are useful alerts as they can let you know, at a quick glance, that something needs your attention without flying across your screen as you work.

Catalina, however, has turned those badge notifications off for some users. To get them back, if you've updated to Catalina, macOS 10.15, you'll want to have Slack running and open first so you can see once the change has taken affect. After that, you'll want to:
Click on the Apple icon in the upper left of your Mac
Open System Preferences
Click on Notifications
Scroll down to Slack
Make sure you have the slider at the top turned to "Allow Notifications from Slack." When that's on, the slider will turn blue.
Then, from there, you can select which kind of notification you want. Click on "Badge app icon" to get numbers to reappear.
Close this window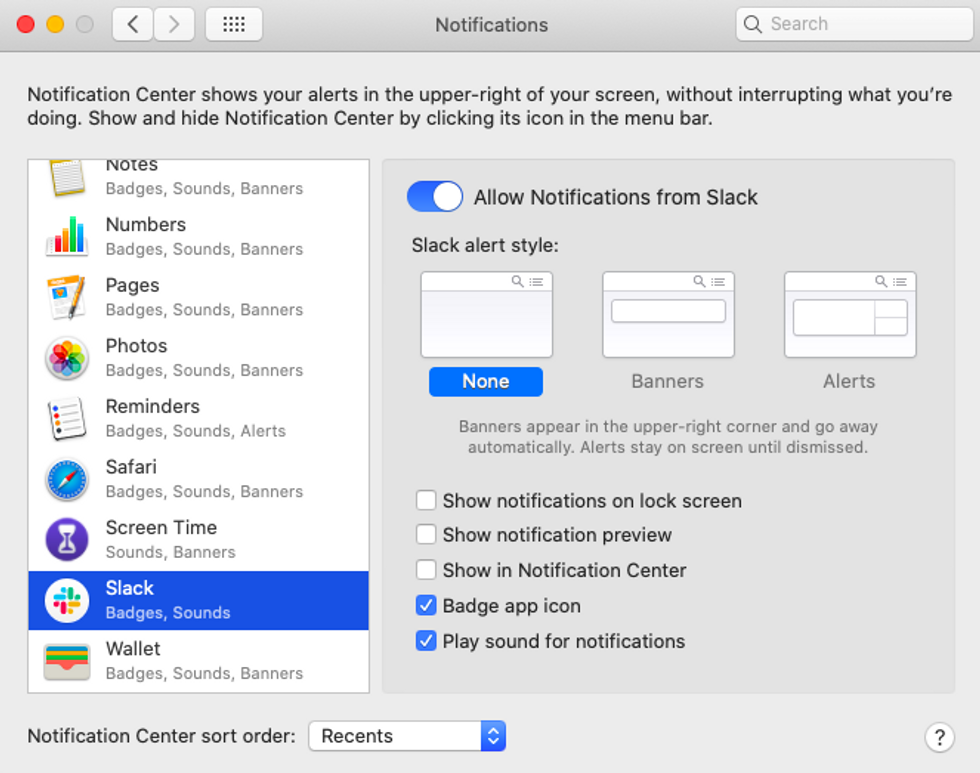 Once in Notifications, you can turn badges, sounds, alerts and banners to show up for many of the apps you have in your Apple dock.GearBrain
From there, badges should start to show up again across the Slack icon in the bottom dock, along with a slight bouncing animation to get your attention. You can also use this same method to turn on any other notifications you may want for other apps on an Apple computer, from Calendar to Photos. There are banners that can appear, as well as alerts. And of course — you can go in to turn anything off as well.

From Your Site Articles
Related Articles Around the Web
Like GearBrain on Facebook