Like GearBrain on Facebook
More than half of U.S. consumers say smart home technology is going to make their everyday life better. That's right, those Amazon Alexa speakers, smart lights, locks that click with a touch of an app and sprinklers that know when it's too windy to water are expected to make a significant impact on their lives in the next few years, says research group GfK.
There's just one catch: 68 percent of Millennials, those between the ages of 25 to 34, say they also expect their smart devices to talk to each other. And there lies the problem.
Today, you can walk into any big box store, or surf online, and in seconds lay your eyes or hands on a smart home product. It's easy to find smart doorbells, robots that double as security cameras, and pet feeders that keep the dog in kibble all controlled by your mobile device. But they don't all like to talk to each other — they just want to talk with you.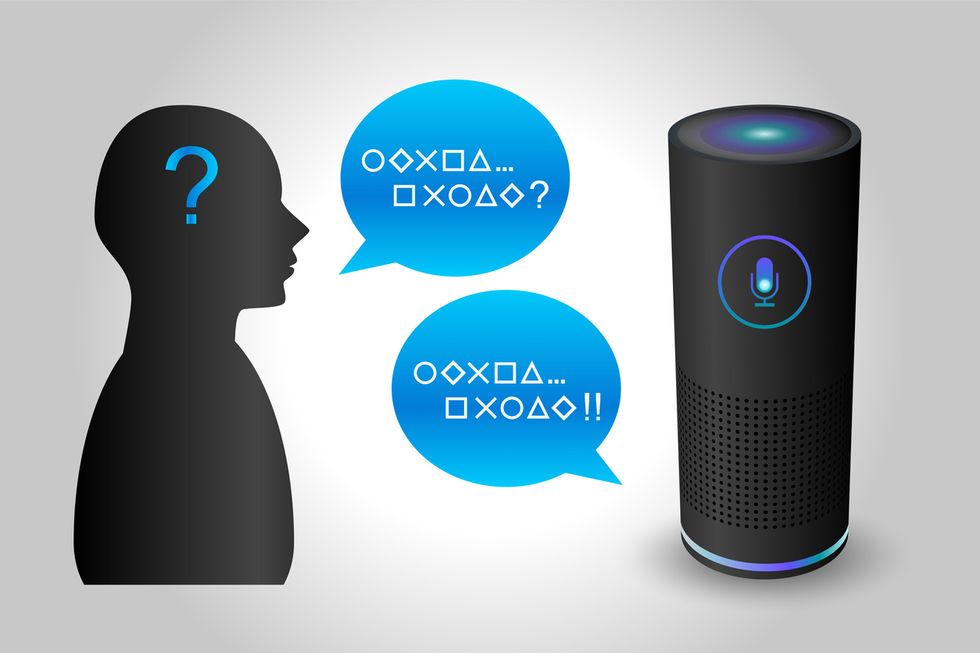 People just want their smart products to work — and speak the same language.v-graphix for iStock
And that doesn't work. Think of each of those connections as a tiny thread you hold in your hand. You're fairly capable, we think. You can probably hold a lot of threads in your hands. But wouldn't you like to hold one? One sturdy rope that is made up of all those threads? Yes, you would.

Think of that rope as an ecosystem, and those threads as individual apps. That's the idea behind Amazon Alexa, Google Assistant, Samsung's Bixby and certainly what Apple wants HomeKit to be as well: a big fat rope that can link up all these threads.
But those threads? Some tie into Alexa, some Google Assistant, some HomeKit, some Bixby and others. But rarely do smart home products tie into all of the smart home platforms, or to each other. This is not great for the consumer.
Imagine going to the grocery store. It's a Saturday morning, you were out late Friday night, and you want to run in and get what you need to make a big breakfast. Now, what if you had to pick out the eggs that work with your specific frying pan? Or the bread that worked with those eggs and your specific frying pan? You just want to make a fried egg sandwich for breakfast for crying out loud.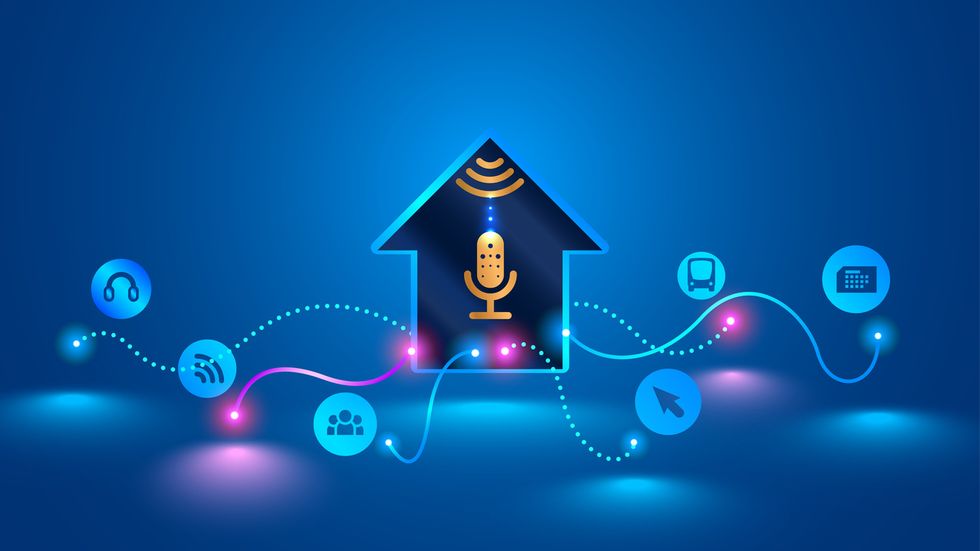 We want smart devices that work together easily.iStock
That's how people feel about smart devices. They don't want to have to know how they work — or if they work with the devices they already have at home. They just want them to do what they say they're going to do.
Until that happens, until we can go to the store and buy smart locks that just work — no matter what smart speaker we have — smart home devices are going to be a purchase consumers hesitate to buy. Which is why just 27 percent of U.S. consumers have more than three smart home devices, according to GfK.
To get to mass adoption, to get the level of a must-have (like your smartphone, like your computer and like your TV) we need to get smart home products past being complicated to where we don't think about them at all.
The smart home products that learn to get along, that can speak the same languages and figure out the problems so the buyer doesn't have to? These are the products we will have in our home, that we'll buy with a click, and use without thinking while we eat our fried egg sandwich on a weekend morning, listening to Cardi B on the Sonos, while watching our smart sprinklers giving the tulips a drink.
And don't forget to check out The GearBrain and see what works with Amazon Alexa and Google Assistant.
Like GearBrain on Facebook