Smart speakers are the hot new toys in homes — with people buying Amazon Echo and Google Home more quickly than smartphones and tablets. The eagerness to swoop these smart home devices up is higher than initial interest in handheld devices when they first entered the market, according to research published by Edison Research for National Public Media.
One-in-six adults in the U.S. — or approximately 39 million people — now own a smart speaker, the research claims. Smart speaker ownership has jumped to 16 percent in just three years — an increase of 128 percent since January 2017.
Of those who own a smart speaker, almost three-quarters said they have a device from the Amazon Echo range, with the rest opting for a Google Home or Home Mini.
According to the research, 42 percent of U.S. adults questioned said they deem their smart speaker "essential" to everyday life — and 65 percent say they would not go back to life without one, despite the threat to privacy that artificial intelligence can potentially pose.
Three-quarters of U.S. households will have at least one smart speaker by 2020, predicts research firm Gartner.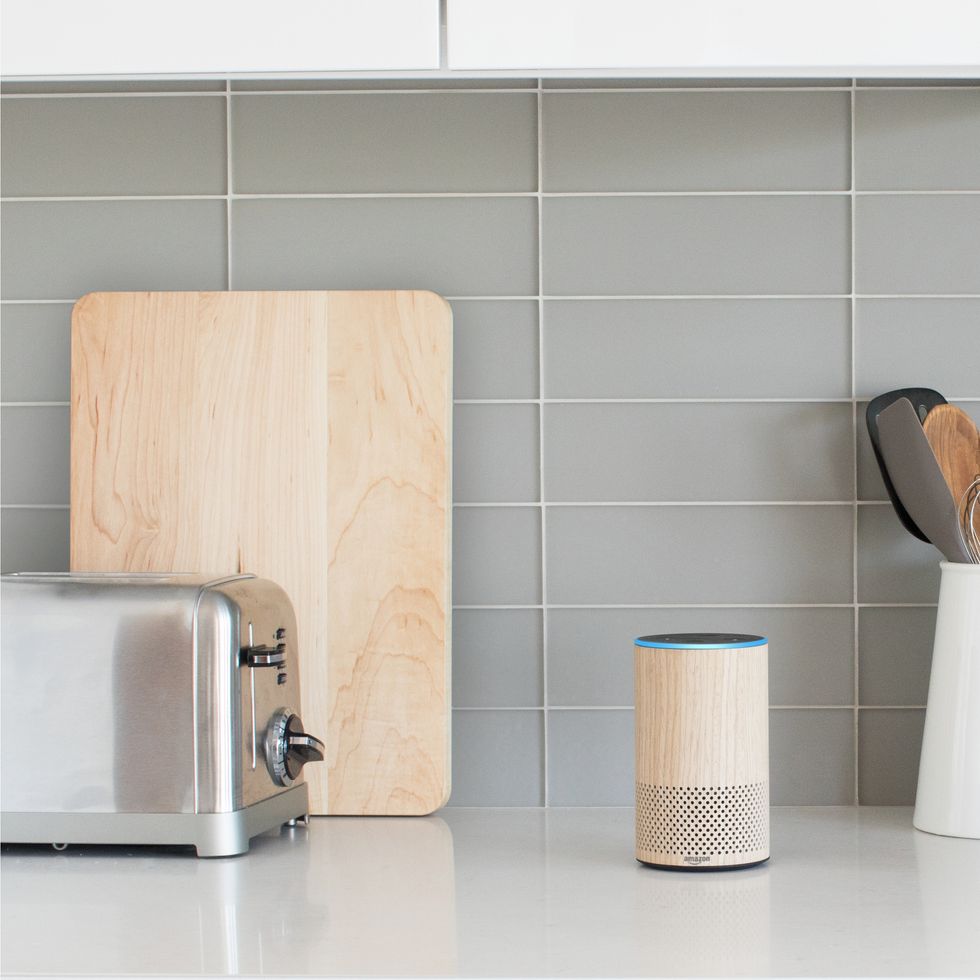 21 percent of owners keep their smart speakers in the kitchenAmazon
Edison Research surveyed 1,816 U.S. adults, finding 39 percent use their smart speaker instead of a traditional radio. Further, 35 percent use the speakers to replace some tasks previously performed on a smartphone. Two-thirds even use the gadget to entertain friends and family by playing music, asking general knowledge questions and checking the weather.
Just over one-fifth (22 percent) said they used their smart speaker to purchase goods online — something the Amazon Echo and its integration with the Amazon website is capable of with voice commands. Over half (58 percent) of these purchases were for household supplies — another Amazon stronghold.
When asked where they would like to see AI like Alexa and Google Assistant appear next, 39 percent said they would be "very interested" in having the technology in their cars, 24 percent were very interested in having AI in their televisions, and 17 percent opted for 'very interested' when asked if they wanted AI at their workplace.
We expect the momentum to continue in 2018, as both Apple and Samsung are preparing to release smart speakers of their own, and AI like Alexa is appearing everywhere from televisions to fridges and even light switches.
You can visit GearBrain's What Works with Amazon Alexa to see the connected devices that work with Amazon Echo and Alexa enabled devices. And if you own a Google Home or Home Mini, visit What Works with Google Home or Home Mini page.