Smart pillow maker REM-Fit has decided to close its doors in the United States, and sell off any remaining inventory at 70 percent of its retail price. The company is also cancelling its reorders because of "…the extended shut down our manufacturing partners have faced as well," the company wrote in an email to customers.
REM-Fit makes not only pillows but memory foam and spring mattress as well, which do not use an app, but instead use specific fibers to keep the body supported and cooled.
The company also sold a smart pillow, called Zeeq, which is now sold-out on the web site, and used an app and sensors to read how well you sleep, and even vibrate if it detected someone snoring.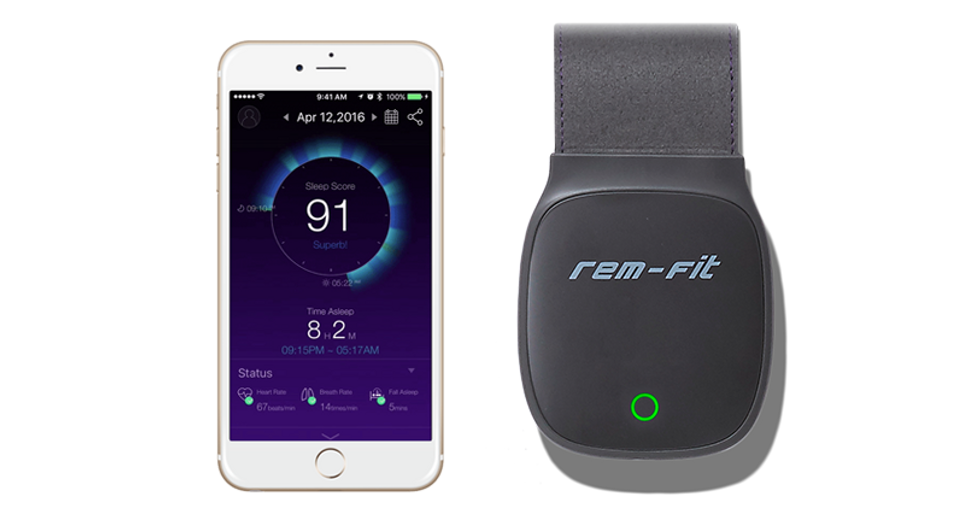 The REM-Fit Sleep Monitor is still available, but the company has not said whether the app will still be supportedGearBrain
What is still for sale — and deeply discounted now — is the company's Sleep Monitor, a tech device designed to help people get more sleep. REM-Fit's used a fabric strap which slipped under someone's sheets and used sensors to monitor movement, heart and respiratory rates and a sleep cycle. Those metrics were tracked in a smartphone app. But REM-Fit told us that the app will be supported after the company shutters, even temporarily.

The remaining mattresses and the Sleep Monitor are now 70 percent off — but all sales are final, the company has said. The Sleep Monitor, for example, normally $99, is just $30. A King 400 series with a 12" memory foam mattress is $447, down from $1,490. However, the company notes that there were just 105 of these left in their inventory, at the time of writing this story.
While the company says it may re-open, it doesn't know when that may be, if ever.
"Once all of these products are out of stock, we will temporarily close our doors," REM-Fit said. "When the world has returned to a sense of whatever our "new normal" is, we will reassess our role in bringing high quality sleep to all of you."