Like GearBrain on Facebook
Press Release:
San Francisco, CA, September 13, 2016 - Orion Labs today announced that its smart walkie-talkie with unlimited range, Onyx, is now available across the US and that Onyx will have Amazon Alexa integration in Q4 2016. Onyx is on sale through Amazon LaunchPad, b8ta and a network of dealers and resellers via a deal with D&H Distributing, with more retailers to come.

Onyx makes it easier than ever to instantly talk with friends, family and colleagues without thedistraction of a phone screen. Simply at the touch of a button, Onyx broadcasts voice messages toother selected Onyx, delivering individual or group communication in an instant, no matter thedistance. Once integration with Amazon Alexa goes live later this year, Onyx users can access Alexato get the latest news headlines and weather forecasts, control smart home devices, order food or a car.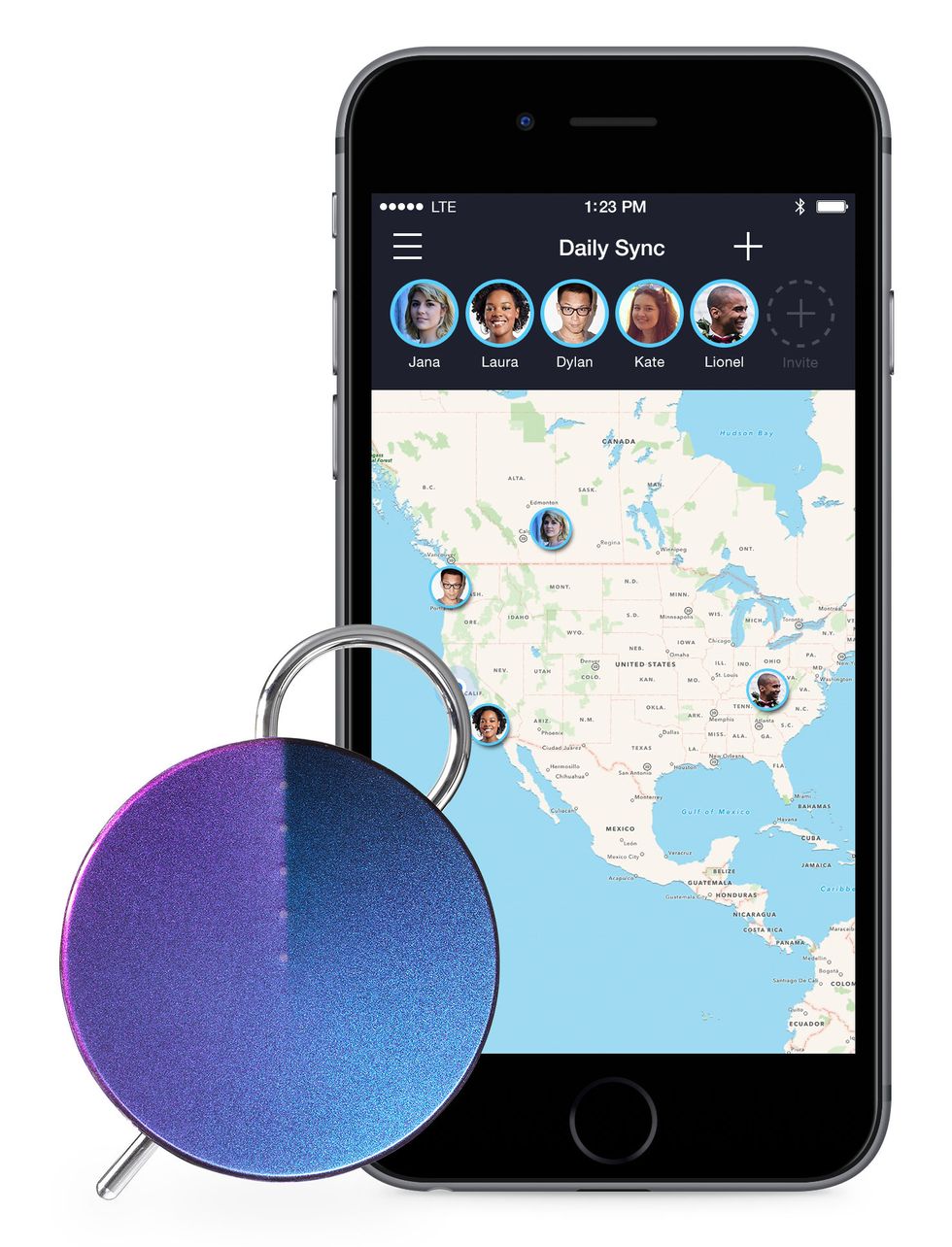 "We started Orion Labs to build a world powered by voice and help people get more done together with their eyes free, instead of being glued to a screen," said Orion Labs founder and CEO Jesse Robbins. "Onyx makes communicating — with people and with exciting new voice services like Amazon Alexa — faster and better."

"We created the Alexa Voice Service so developers could bring the power of voice to devices anywhere," said Aaron Brown, Director, Amazon Alexa. "The Orion Labs Onyx is an exciting new way for people to gain access to information, thousands of skills, and control their smart home devices all through Alexa."
To buy Onyx

Onyx is available at Amazon LaunchPad, b8ta and through the D&H network of dealers and resellers today, and retails from $199.99 for a pair of Onyx (MSRP of $249.99), with additional single devices starting at $129.99.
"Our consumer electronics marketplace customers have a huge appetite for innovative devices that make consumers' lives easier. We're enthusiastic about the potential of Onyx and look forward to introducing it to our customers," said Rob Eby, vice president of purchasing at D&H Distributing.
People who purchase Onyx will be able to get it up-and-running instantly by using the free Orion Labs companion app available for iOS and Android. Onyx is available in four colors: Gradient Black, Gradient Silver, Iridescent Cobalt and Iridescent Rose. Weighing just over 1oz and measuring just 2 inches in diameter, Onyx can easily be worn on clothing, bags or even necklaces through its innovative stainless steel clip making it simple and stylish to wear all day.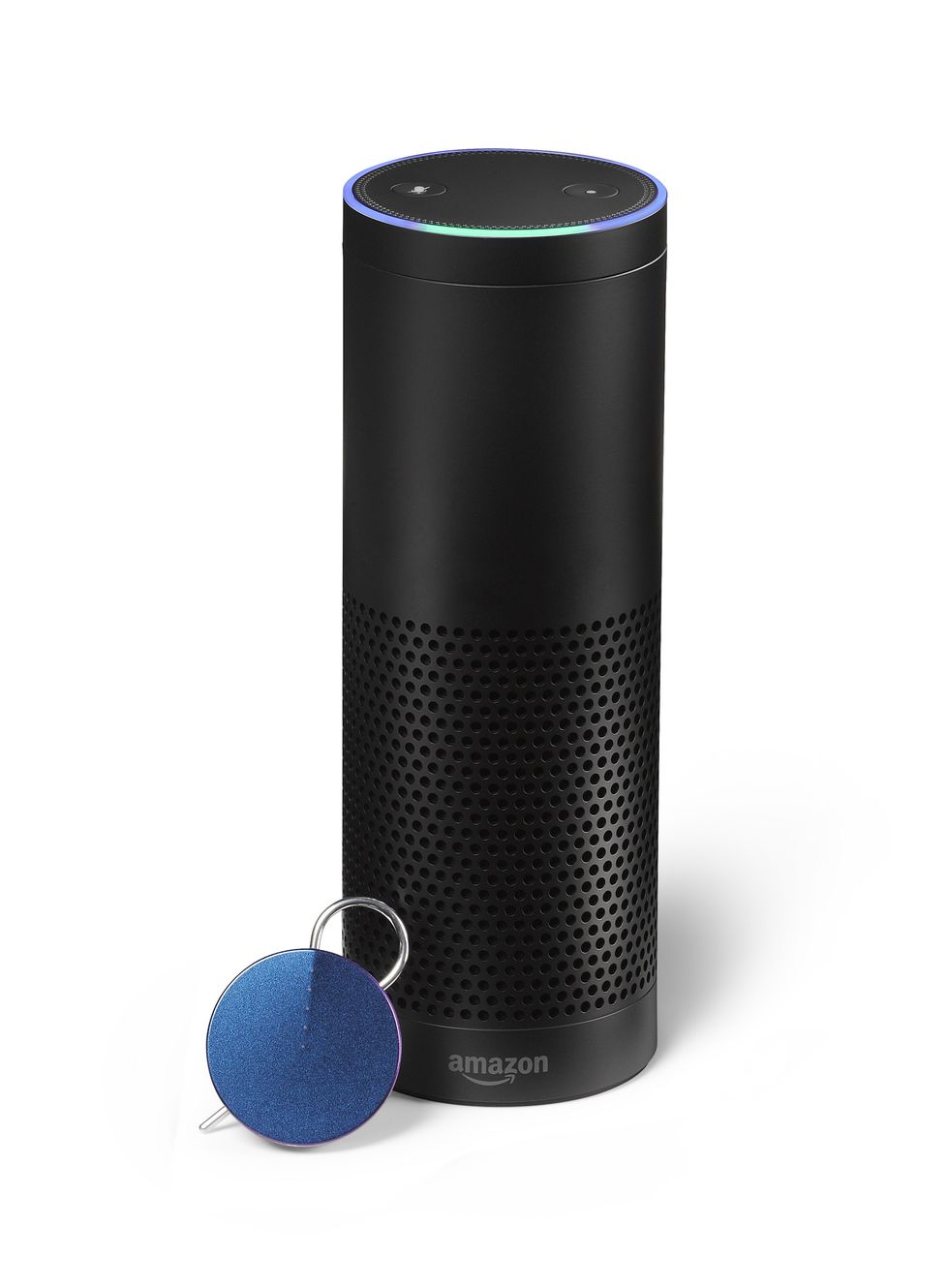 How Onyx works

Onyx seamlessly connects with iOS and Android devices via Bluetooth LE wireless technology, delivering instant voice messages from over your cellular network or Wi-Fi to other Onyx in your selected group. Have as many conversations with as many people as you like using the companion Orion Labs mobile app to create and manage groups and contacts.
To talk, users simply push down and hold the face of Onyx for their conversation to be instantly broadcast to contacts in their selected group. Volume button, twist-to-silence function and headset option make communication easy, without having to look at a screen. This heads-up display means that Onyx is ideal for use in situations where looking at a screen would be distracting, for example, looking after children in a busy playground, when out for a run or bike ride or when in charge of an event.
The integration with Amazon Alexa will be available as a free software update in Q4 2016. Existing Onyx owners will be sent details so they can upgrade their Onyx and start using Amazon Alexa.
"I'm delighted to be able to launch Onyx to help people talk more with who matters most to them. I'm doubly delighted that we're building in the integration with Amazon Alexa," ended Robbins.
Discover more about Orion Labs and its products by visiting orionlabs.io.
Like GearBrain on Facebook