Sonos, the connected speaker company, has come under fire for a controversial recycling program launched to encourage owners of older models to trade up to something new.
The program has been criticized due to 'recycling mode' causing perfectly functioning speakers to be permanently disabled. Once in this state, they cannot be used again, and Sonos asks owners to take the bricked speaker to their local electronic recycling service.
The program offers owners of older Sonos devices a substantial 30 percent discount on newer models, if they activate recycling mode and dispose of the speaker.
Sonos Beam - Smart TV Sound Bar with Amazon Alexa Built-in - Black
Encouraging owners to upgrade by offering a discount is no bad thing, but forcing the speaker into a state where it can no longer be used, and must be thrown away, is less environmentally prudent than giving or selling the old speaker to someone else. It's a shame that a speaker can't be put into recycling mode to gain the discount, then be brought back to life by a new owner.
Sonos describes recycling mode like this: "Recycle Mode is a state your device enters 21 days after recycling confirmation in the Sonos app. In Recycling Mode, all data is erased and the device is permanently deactivated so you can safely and securely dispose of it. Once a device is in Recycle Mode, it cannot be reactivated."
Sonos says it feels this is "the right decision to make recycling a condition of this offer...Taking your device to a local certified e-recycling facility is the most environmentally friendly means of disposal." Sonos also says you can mail the dead speaker back to the company if you don't have a local recycling center for electronic items.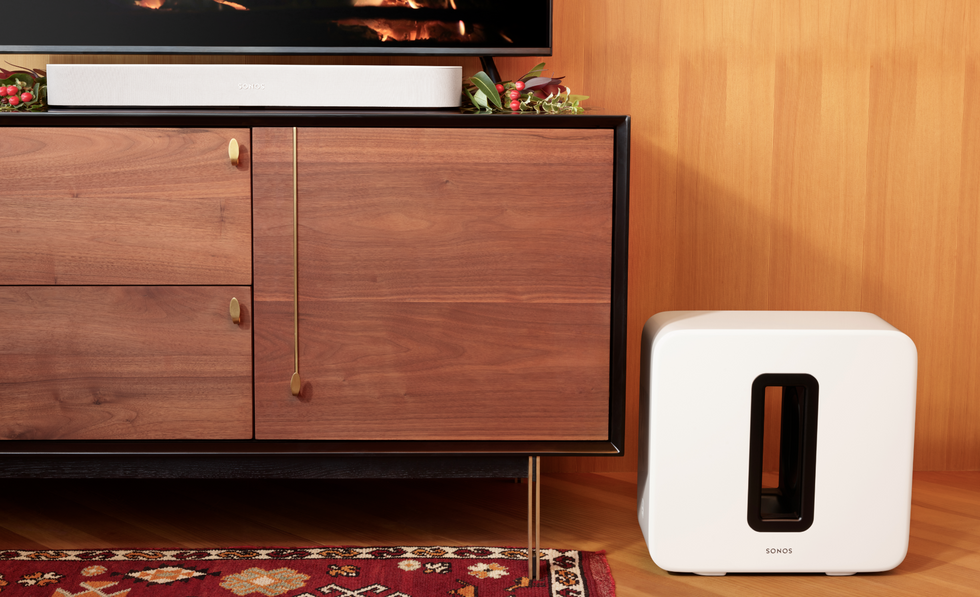 New devices are offered at 30% off with the trade-in programSonos
Speakers eligible for the trade-in program are all several years old, but include devices like the original Play:5, which is still worth in the region of $200 to $250 second-hand.

Defending the recycling program, Sonos told The Verge: "The reality is that these older products lack the processing power and memory to support modern Sonos experiences. Over time, technology will progress in ways these products are not able to accommodate. For some owners, these new features aren't important."
The company also defended its decision by suggesting some owners buying older Sonos speakers second-hand may be unaware of their lack of modern features, like support for Apple AirPlay. It added: "...we felt that the most responsible action was not to reintroduce [old traded-in speakers] to new customers that may not have the context of them as 10+ year old products, and that also may not be able to deliver the Sonos experience they expected."
The company itself says 92 percent of Sonos products ever made are still in use, so it seems a shame that it is now offering to permanently disable a functioning product in return for a discount on a replacement.
Sonos One (Gen 2) - Voice Controlled Smart Speaker with Amazon Alexa Built-In - White