Sonos isn't known for having a dedicated voice assistant like Amazon, Google or even Apple. But it's recent acquisition of the Paris,France- based Snips now places it firmly in the voice space, with a platform that allows people to make requests out loud.
Read More:
The acquisition came with a $37.5 million price tag and the deal closed in November 14, 2019, according to a release. The acquisition also includes patents for the voice technology, according to Variety which first reported the story. Sonos does allow its users to speak and make requests of its music speakers out loud through Amazon Alexa and Google Assistant. But Sonos CEO Patrick Spence alluded to privacy concerns around Amazon Alexa and Google Assistant as one of the reasons for acquiring Snips, and being able to build its own voice platform.
"We can do it with privacy in mind," Spence told Variety.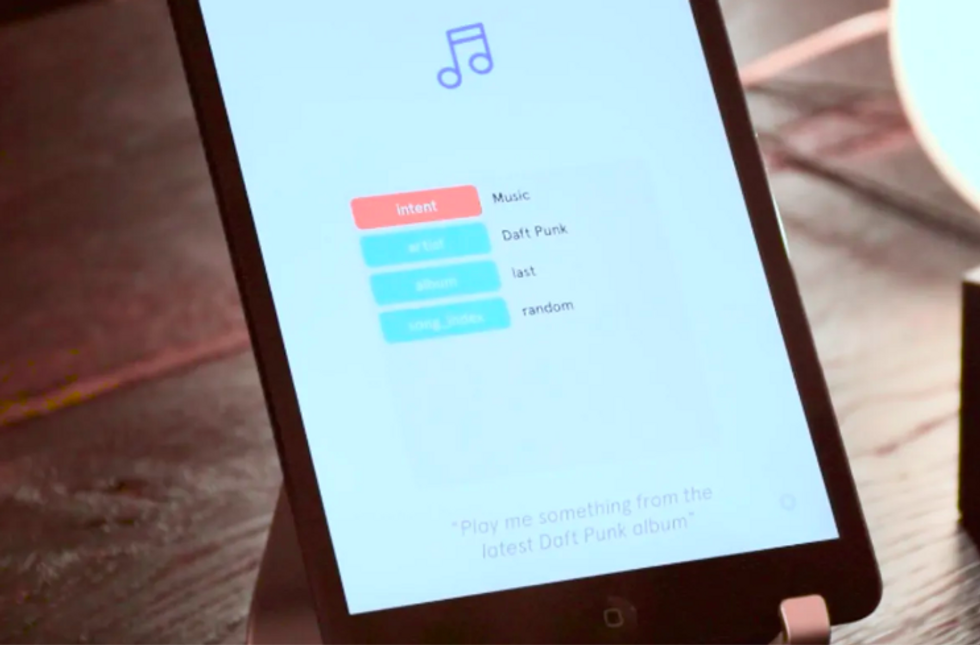 Snips launched in 2013, and was pushed as a voice AI that could be downloaded directly to a deviceSnips
What is Snips?

Snips handles voice requests at the device level, without sending those to a cloud and over the internet. Amazon, Google and Apple as well have come all admitted in recent months that they've allowed human workers to actually listen to recordings made when people ask the company's voice assistants for requests. Additionally, voice assistants have been known to turn on when they think they've heard a wake word, and record snippets of what's happening around them.
Snips has been working on its voice AI since 2013. Back in 2017 wrote about how its voice assistant, which the company called the Snips Voice Platform, could be downloaded directly to a device, even then making the point clear that the AI would be stored on a device, including the data generated, and never on a cloud.
Sonos One (Gen 2) - Voice Controlled Smart Speaker with Amazon Alexa Built-In - White
Sonos has been on an expansive bend during 2019. The company partnered with Ikea in the spring, launching a new smart speaker line including a bedside device called Symfonisk, and also a new portable speaker of its own, the Sonos Move. The company even hired more than 20 people from former robotics company Anki in May 2019, and is now getting more than 50 additional people through the Snips purchase. Snips is also expected to continue to operate in France where it is currently based.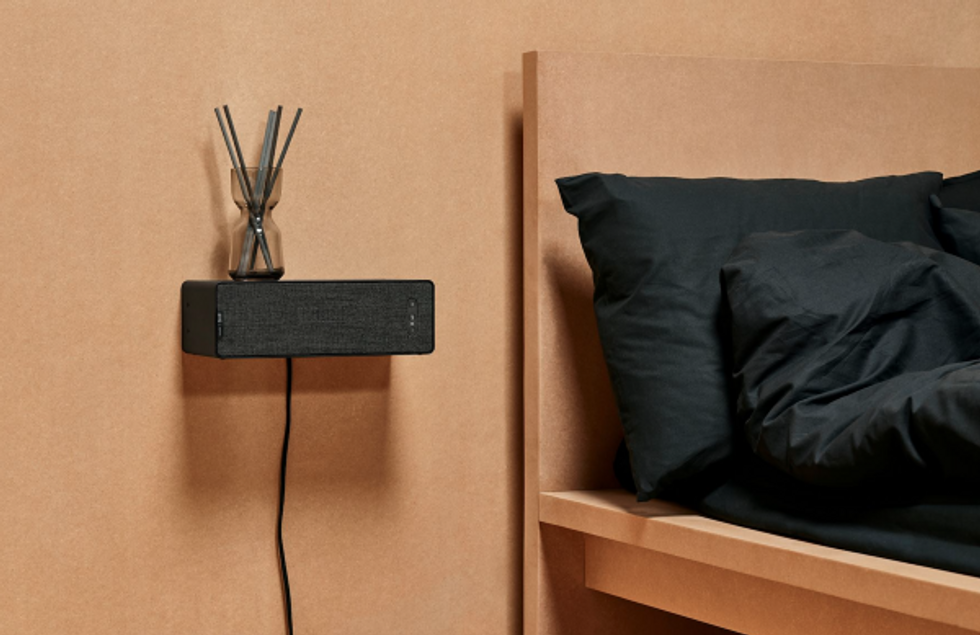 Sonos partnered with Ikea to launch the speaker Symfonisk in 2019Ikea
While Spence did not elaborate on what, exactly, how Snips will be specifically woven into Sonos future products, he did say that instead of creating an Alexa or Siri competitor, the company would be eyeing the voice platform for a more music-focused end.
"Millions of people have come to enjoy the ease of controlling music with their voice," said Spence in a release. "Today's announcement gives us the added talent and technology to create an even more differentiated and immersive experience for customers, both inside and outside of the home. We're excited to welcome an incredible Snips team to the Sonos family to help bring this vision to life."
Sonos Move - Battery-powered Smart Speaker, Wi-Fi and Bluetooth with Alexa built-in - Black