Like GearBrain on Facebook
Spotify is offering three months of free access to its Premium music-streaming service, worth $30.
The incentive applies to new customers only, and is a bid by Spotify to get them to start paying the usual $9.99 monthly fee once the three-month trial comes to an end. The offer is also available for Spotify's Family and Student plans, which normally cost $15 and $5 a month respectively.
Read More:
Separately, Spotify is also offering a discount to any customers who stopped paying for the Premium tier before April 14 this year. Customers who did that can now sign up to Premium again at a cost of $9.99 for three months, a third of the usual price.
There are several reasons why Spotify is introducing these offers now. Firstly, in doing so it joins a large group of streaming services who are offering discounts to keep people entertained during coronavirus lockdown.
Secondly, the incentive comes after Spotify revealed that one-in-six people who cancelled their account in the last quarter cited the coronavirus pandemic as a reason for stopping the $9.99 monthly payment. With millions of people furloughed or out of work due to Covid-19, it is understandable that luxuries like ad-free music streaming will be cut back, making the free offer more tempting.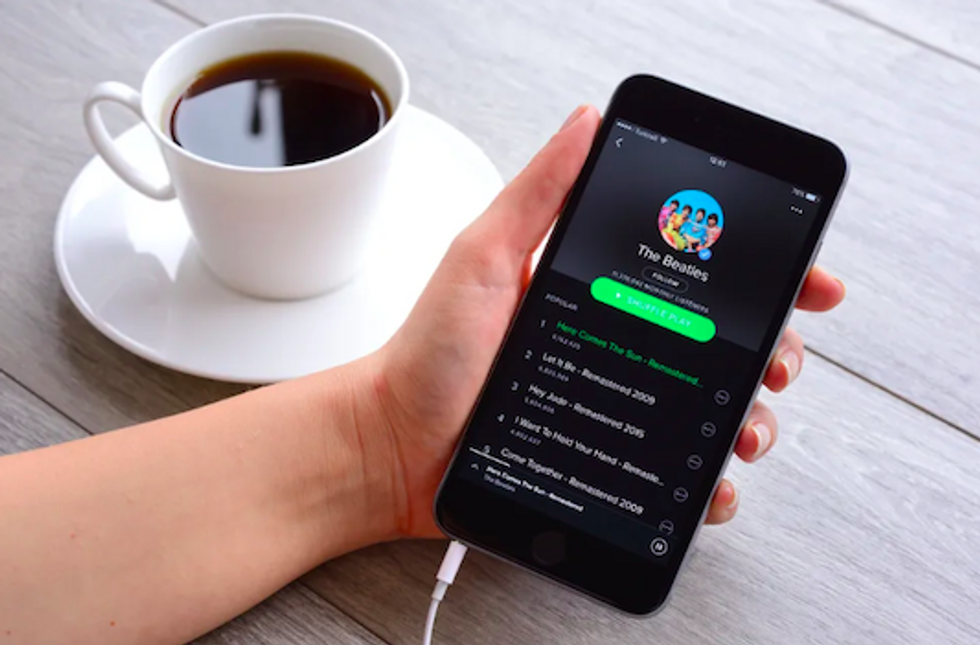 Spotify Premium normally costs $9.99 a month iStock
On top of this, the pandemic has seen a large downturn in advertising spend. As a result, Spotify will earn less income from its ad-supported free tier, which makes users listen to adverts between tracks.

The Swedish company will now hope customers sign up for three free months of the Premium service, then start paying $9.99 later in the year, when it is hoped life will have returned to some degree of normality.
Spotify said at the end of April that it expects those who have cancelled their accounts to reactivate them and start paying again once the pandemic has ended. It will now hope that offering three months of discounted access helps that prediction become a reality.
Samsung Galaxy Buds+ Plus, True Wireless Earbuds w/improved battery and call quality (Wireless Charging Case included), Black – US Version, SM-R175NZKAXAR
From Your Site Articles
Related Articles Around the Web
Like GearBrain on Facebook