Like GearBrain on Facebook
With millions of people the world over now working from home due to the coronavirus, there has never been a better time to sign up to a music streaming service.
But, while readers may be unsure about signing up to a monthly subscription service in these uncertain times, the good news is that all of the biggest music platforms offer free trials.
Read More:
This means you can sign up to one, use the free trial (which tend to last between 30 and 90 days), then cancel your account to avoid paying for the first non-free month, and move on to the next service.
Here is how to get a full 13 months of free music streaming without advertising.
Bose Wave Music System IV - Espresso Black
Months one to three: Amazon Music HD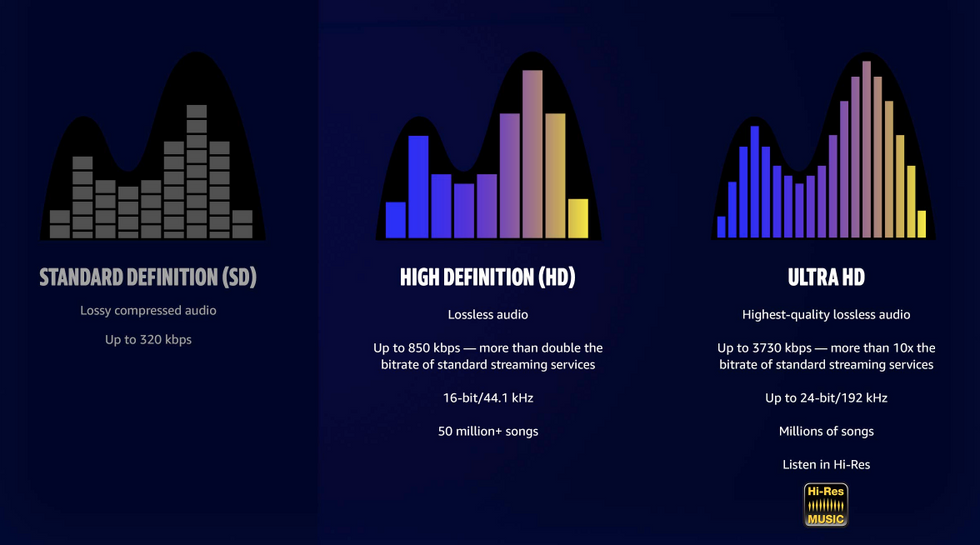 Amazon's Music HD service offers Ultra HD tracks Amazon
Amazon launched its new, high-quality music streaming service late in 2019 and a promotion giving three months of free access to new customers is still valid. This means you can sign up and enjoy 90 days of free streaming, including the service's high-bitrate 'Ultra HD' tracks, for free.

Amazon Music HD is available on iOS and Android, and through a computer app for Windows and Mac. You don't need to be an Amazon customer to access this lengthy free trial, although you can't have already tried Music HD.
The service boasts music that is double the quality of other services, with millions of Ultra HD songs to choose from.
If you want to keep it after the 90-day trial ends, it'll cost $12.99 for Amazon Prime customers, which is $5 more than the regular Amazon Music.
Months four to six: Apple Music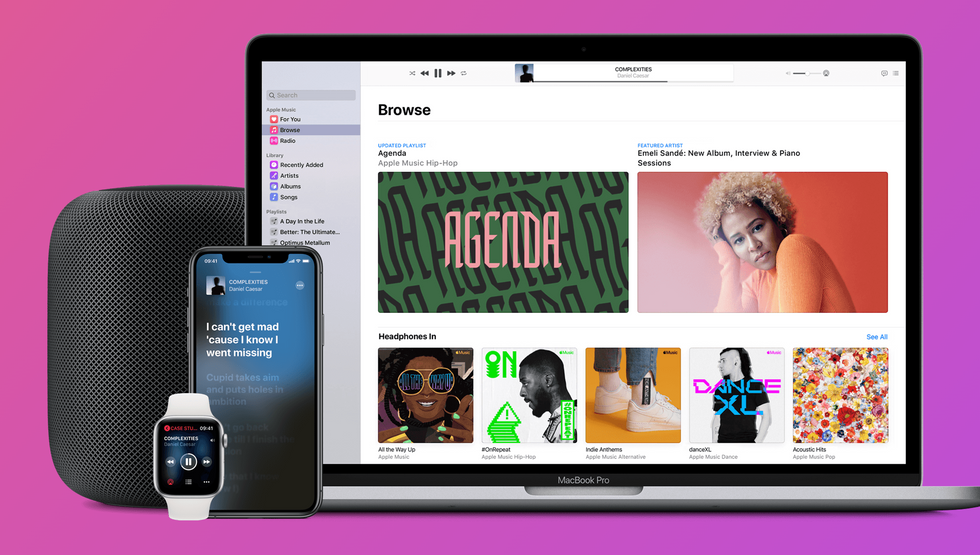 Apple Music is free for three monthsApple
Apple also offers a three-month trial of its own music-streaming service, called Apple Music. The service offers over 50 million tracks and is available to everyone with an Apple ID (or you can create a new one to use the free trial if you haven't got one already).

Apple Music works just like other streaming platforms, which means a huge catalogue of albums and playlists to stream and download for offline-listening. Unlike others, Apple Music includes a live, 24-hour radio station called Beats One.
You'll need to cancel your account to avoid being charged from the fourth month onwards, but if you decide to keep it Apple Music is priced at $9.99 a month.
Apple Music is available across all Apple devices, and can also be used with the Apple Music app for Android, and via an Amazon Echo or Google/Nest smart speaker or display.
Months seven to nine: Deezer Premium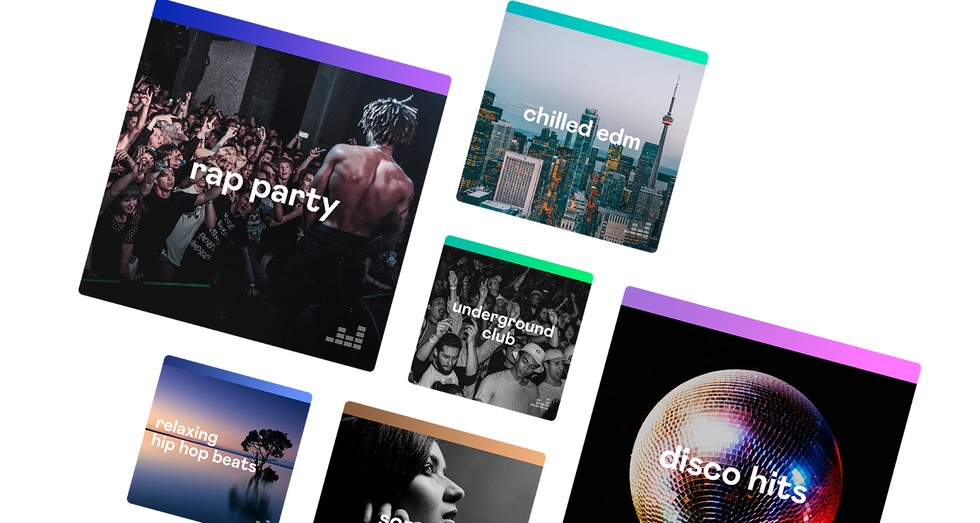 Deezer offers a three-month free trialDeezer
The last of the three-month free trials comes from Deezer and its Premium service. This option has 56 million tracks, no adverts, and an offline mode so you can download music to your devices.

Although not on par with Amazon Music HD and Tidal, Deezer Premium series up music at 320kbps, which is a higher bitrate than Apple Music and Spotify.
Deezer Premium costs $9.99 after the free trial ends, however there is also a free version which has no adverts, but is a shuffled playlist instead of a service where you can choose exactly what you want to listen to.
Deezer
Month 10: Google Play Music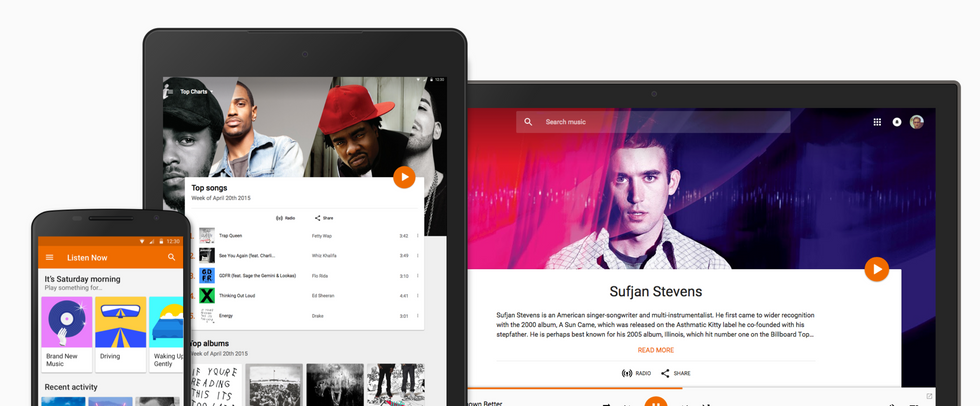 Google Play Music offers a 30-day free trialGoogle
Google's music streaming service has a 30-day free trial and then costs $9.99 a month for individual users, or $14.99 for a family of up to six users. Google has access to over 40 million tracks and lets you upload up to 50,000 of your own, so CDs you already own can be added to your online playlist.

There's an app for iOS and Android, and music can be downloaded to play offline. The service includes playlists curated for certain moods, activities and situations, and new music is recommended based on your tastes and listening habits.
Google Play Music also includes free access to YouTube Music, but you're best off taking out a separate trial for that later in the year, as we'll explain below.
Month 11: YouTube Premium with YouTube Music

YouTube Premium has a 30-day free trial, including YouTube MusicYouTube
As we just said, YouTube Music is included with Google Play Music. However if you sign up for YouTube Premium you get a one-month free trial of YouTube Music, so you're best doing that after your Play Music trial ends (and do so using a different Google account).

YouTube Music is a smartphone app for iOS and Android that works much like other streaming services. Tracks (and videos) can be downloaded to your device for use offline for up to 30 days before they are deleted, and music will keep playing in the background when you turn the screen off - unlike how regular YouTube videos work.
Month 12: Spotify Premium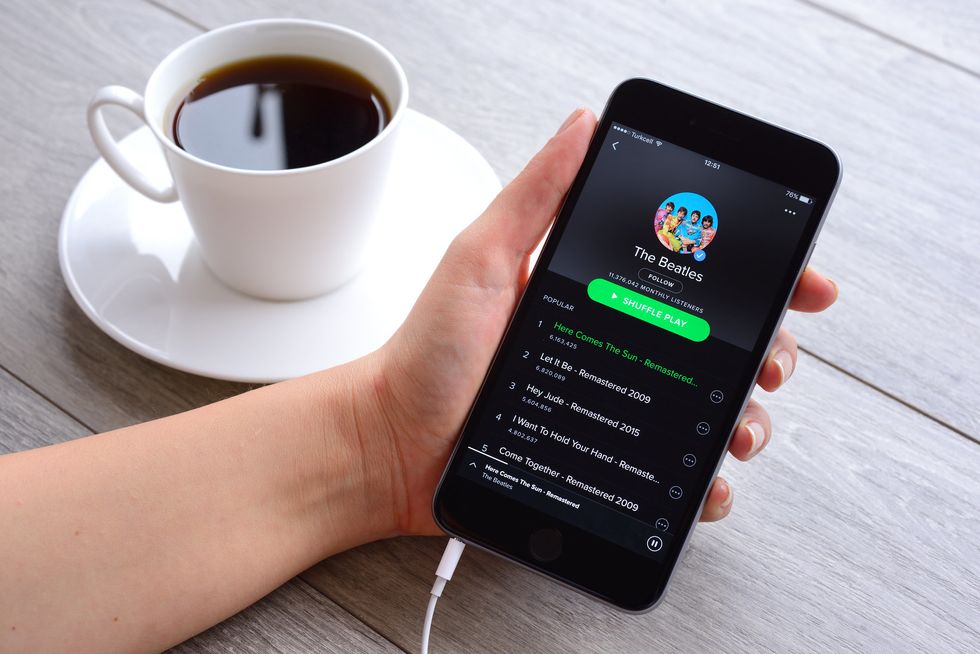 Spotify has a 30-day free trialiStock
Rounding out your free year of unlimited, ad-free music streaming we have the most popular platform, Spotify, and a 30-day free trial. There are tens of millions of tracks available, plus loads of playlists to match your mood and the time of year.

You can also create your own playlists, share them with other users if you like, and music can be downloaded and played offline on your smartphone or watch. There are no ads.
Month 13: Tidal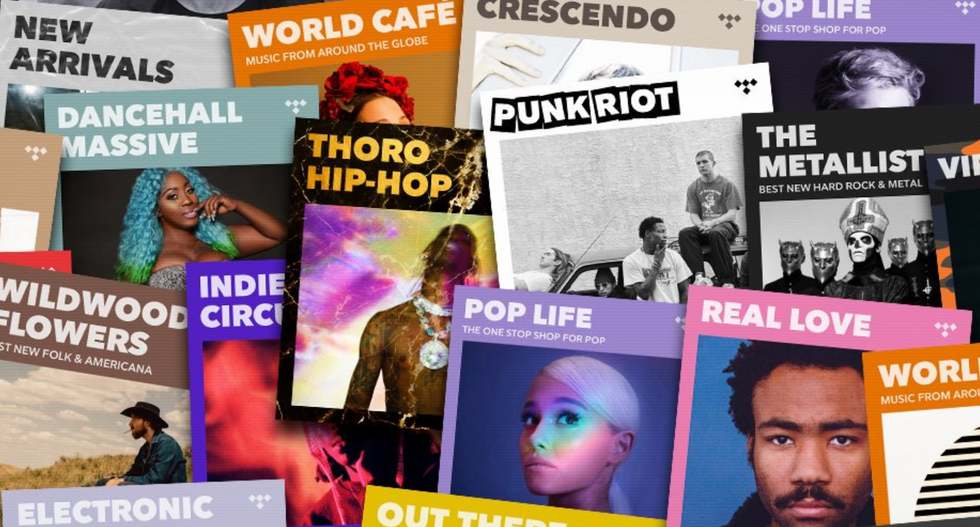 Tidal has a 3-day free trialTidal
Finally, the high-quality music streaming service Tidal offers a 30-day free trial. Tidal has over 60 million tracks in lossless audio quality, which is up there with Amazon Music HD and a higher bitrate than offered by Apple, Spotify and others.

There are also exclusive music tracks and videos available only to Tidal subscribers, plus behind-the-scenes documentaries on your favorite artists. After the 30-day trial, Tidal costs $9.99 a month, or $19.99 for its premium service and its lossless music quality.https://www.gearbrain.com/best-smart-home-speakers-displays-2565612707.html
Like GearBrain on Facebook