Signs point to Tesla not able to meet Model 3 production numbers that had been expected this quarter. The carmaker had projected it would make 2500 cars a week by the end of its first quarter — and that was a drop from the initial 5,000. But Tesla is pushing out an estimated 1,190 Model 3s a week, according to a tracker designed by Bloomberg, which shows just 12,121 cars built to date.
Elon Musk appeared to have little concern about the Model 3 production numbers, pushing out a series of tweets on Sunday declaring Tesla "So bankrupt, you can't believe it," as a clear April Fool's joke.
Tesla is also facing scrutiny from investigators over a crash involving its Model X on March 23 near Mountain View, Ca. where its autonomous system, Autopilot, was engaged. The car crashed into a safety barrier and was completely destroyed, catching fire after the impact.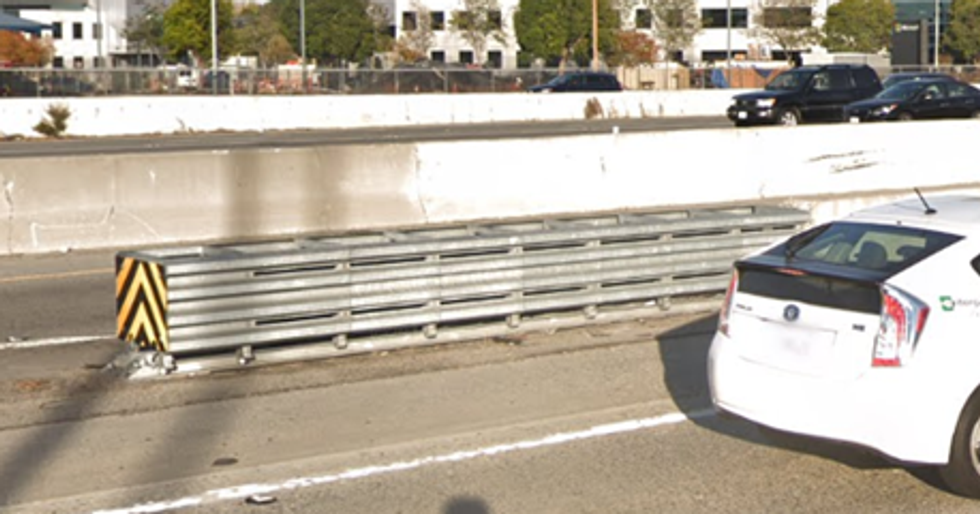 Tesla released this image showing a highway safety attenuator in place in days prior to the accident.Tesla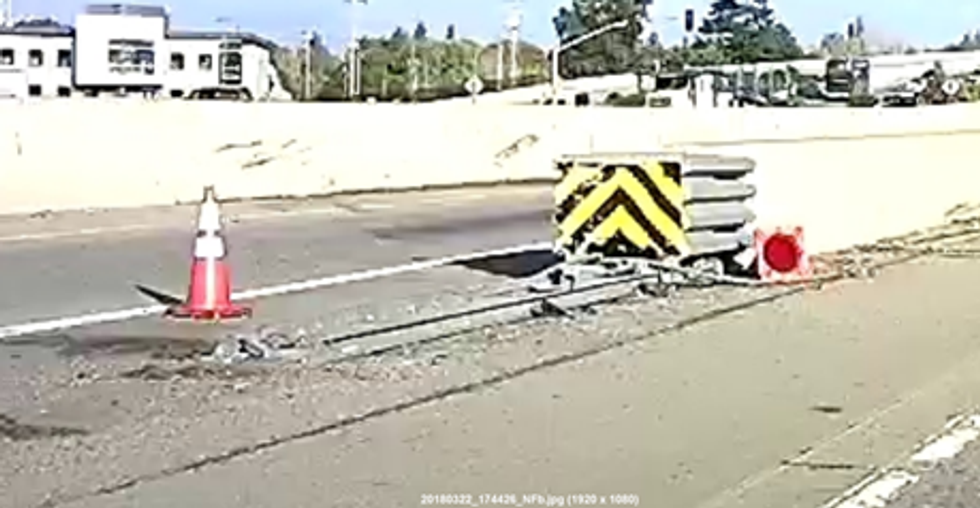 Tesla also released this image showing the safety attenuator not in place on the day before the accident.Tesla
Tesla admitted the Model X was in Autopilot mode when the accident occurred, and the driver's hand were not "detected" on the steering wheel for six seconds. The carmaker also wrote in a blog post that the driver had received multiple warnings — both visual and audio — from the car about its hands not on the wheel during the drive.
But now the National Transportation Safety Board (NTSB), which is investigating the accident, is angry about Tesla releasing information about the crash, according to a statement from the agency to the Washington Post.

NTSB currently has two investigators assigned to the accident.