Like GearBrain on Facebook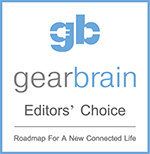 Selfie sticks seem as outdated as the shake of a Polaroid now that camera drones have hit the market. While initially used by professional photographers and moviemakers, camera drones are now growing more popular with everyday folks looking for the next best thing in photography. These robotic, flying devices make picture-taking more exciting than ever—plus there are multiple makes and models ready for sale. Looking to buying one? Here are our picks for camera drones that are worth considering.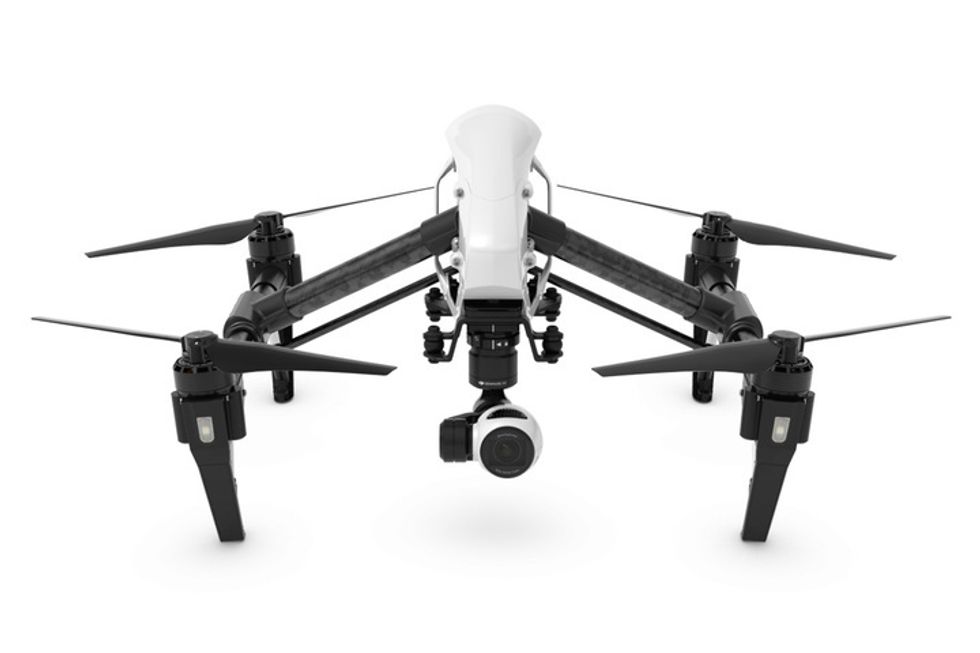 DJ1 Inspire 1 V2.0 is hard on the wallet—but is one of the smallest, and most professional, drones on the market.
DJI Inspire 1 V2.0
Yes, $2,000 seems like a lot to spend on a camera, but then the DJI Inspire 1 is one of the smallest and easiest-to-use aerial filmmaking platforms available today. Its M4/3 imaging capabilities is on the professional level allowing the drone to capture 16MP (megapixel) stills and up to 4K/16fps (frames per second) video. The DJ1 Inspire 1 has a new propeller feature and enhanced motor performance for optimum control, plus 3-axis stabilization gimbal. The app can adjust camera settings, edit videos and more. For the cameraperson or filmmaker seeking a top-of-the-line piece of equipment, the DJI Inspire 1 will take inspiration to the next frontier.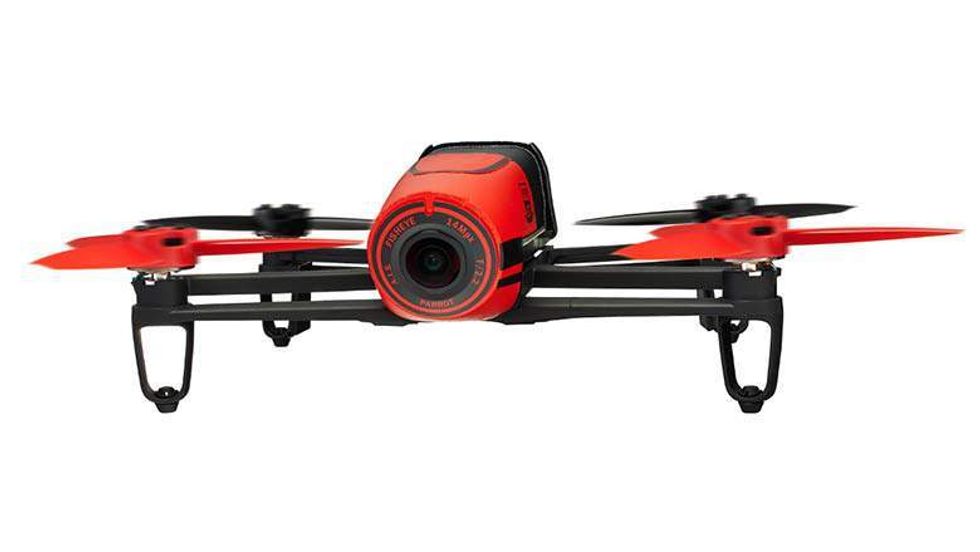 Parrot BeBop run on Linux and also provides its own Wi-Fi hotspot.
Parrot BeBop Full HD 1080P Fisheye
For something less expensive (under $500) that still packs a punch, the Parrot BeBop gives a bird's eye view from above. The device has a "feather-weight" ABS-reinforced stricture (400g). In the case of emergency, the drone will land immediately. With 8GB of flash memory, there's so much room to capture and save imagery. Parrot BeBop runs on Linux with SDK and even generates its own Wi-Fi hotspot. This camera drone is easy to assemble and transport. And this parrot will find its way home thanks to the "Return Home" GPS functionality.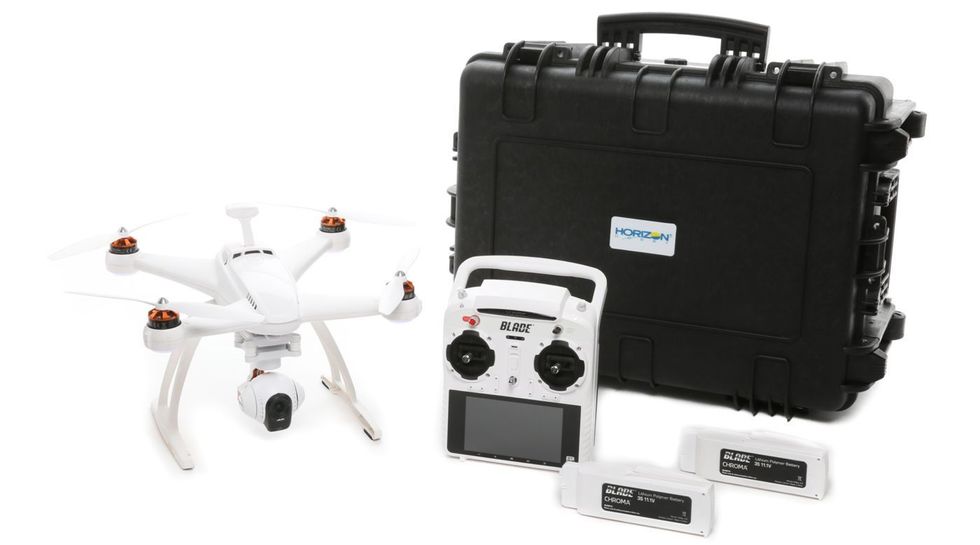 Blade Chroma operates on an Android interface
Blade Chroma 4K
For about $850, the Chroma 4K is a mid-level choice for "epic," (as the company states,) aerial shots with a stabilized HD camera. Everything needed comes in one handy box for ease of use and simple assembly. The touch-screen display is high-tech and the Chroma's long-lasting 6300mAh LiPo Flight Battery makes for endless hours of camera drone photo-taking amusement. The Android interface is intuitive and clearly marked and the various modes, including the SAFE circle barrier, make for all sorts of smart flying. Plus, you don't even need a separate smart device with the ST-10+ controller.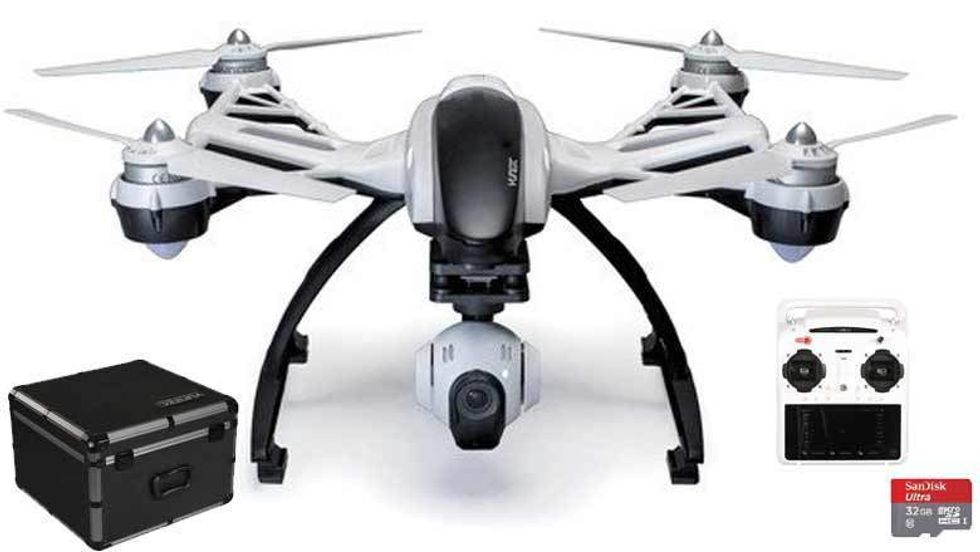 Yuneec Q500 has front sonar sensors—and 25 minutes of continuous flight time.
Yuneec Q500 Typhoon Quadcopter
Another choice clocking in at just under $1,300 is the Typhoon Quadcopter. Its intelligent front sonar sensors prevent collision and the five rotor safety enables the camera drone to stay in flight even if there's a motor fail. You'll get 25 minutes of flight time while filming with the Typhoon's CG03+ 4K- resolution camera. There's also a 7-inch Android touchscreen that relays live footage of what the camera drone's taking in as it moves. The Typhoon can record 1080P surveillance footage at 60FPS and will take still shots at 16 megapixels. Just like the tropical storm, the Typhoon Quadcopter is a strong choice for a solid camera drone.
So get ready to capture images and film like you've never done or seen before. Any of these four picks will have you seeing the big picture.
Like GearBrain on Facebook