We all know that spending hours glued to our smartphones each and every day can be bad for us. The blue light keeps us awake at night, the notifications keep us on edge, the fear of being disconnected is almost too much to bear, and scrolling through an endless Instagram feed of perfect lives does nothing for our self esteem.
The latest attempt to solve this - and provide a platform to send smug messages to friends about how little you use your phone - is called Thrive.
Created by a partnership between Arianna Huffington of the Huffington Post and Samsung, the app is available exclusively to Samsung owners through the Galaxy Story and arrives on December 15. A beta is available through the app's website now.
A bid to "recalibrate your relationship with technology", Thrive is like an enhanced version of the 'do not disturb' switch found on most modern smartphones. But where that blocks all notifications, apart from those from contacts on your favourites list, Thrive takes things a step further by imposing limits on when you can use the apps you're most addicted to.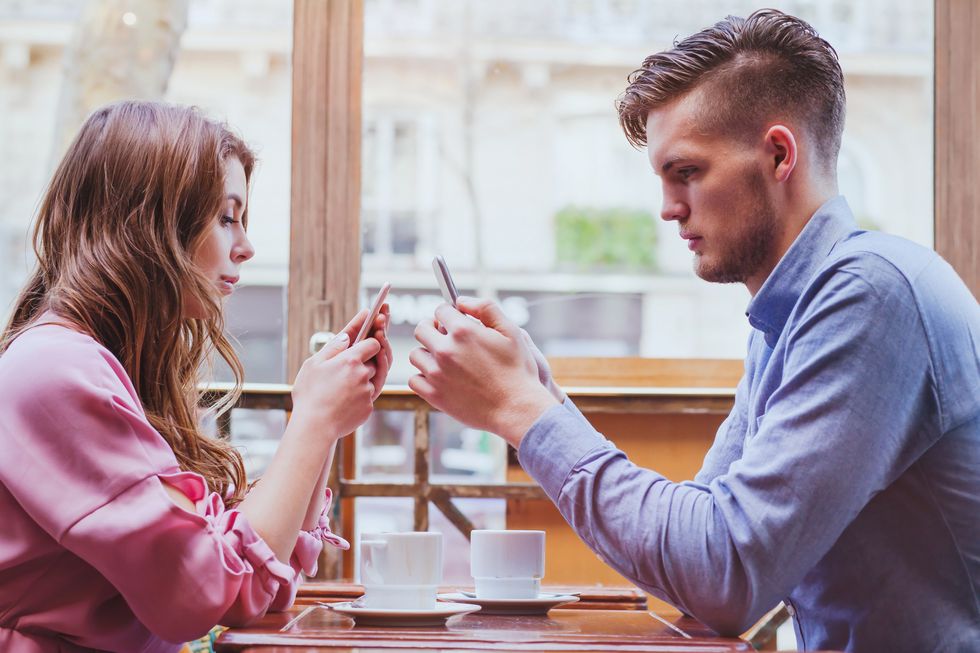 Thrive wants to stop our smartphone addictioniStock
At its most extreme, Thrive has a 'Super Thrive Mode' which can be set to block you from using certain applications for a set period of time. You could set up a self-imposed block on Twitter, Facebook and Instagram during work hours, or a block on your work email on weekends, for example. With that switched on, there is no way into the applications until the time limit you set expires.
As well as blocking access to apps, Thrive keeps track of how much you use your smartphone and which apps you interact with most.
Where Thrive starts to get a little preachy is with how it tells contacts trying to reach you that you have Thrive switched on. If a contact not on your Thrive VIP list tries to get in touch while the app has your phone locked down, it will reply with a text to tell them you are busy "thriving". A cheap marketing stunt perhaps, but ultimately one with a worthy cause.