Samsung's secretive bendable smartphone has edged closer to reality, having been spotted on the website of South Korea's equivalent of the FCC.
Folding, bendable smartphones have been a goal of Samsung's for several years, ever since it debuted a range of curved prototypes back in 2012. These eventually became the Galaxy Note Edge, which paved the way for today's curved Galaxy S8 and Note 8
But for its next trick, Samsung wants to take the curved concept and transform it into a smartphone which bends from one shape to another whenever the user wants, like a clamshell phone which bends open and closed instead of using a hinge.
A certificate, discovered by SamMobile on the website of South Korea's National Radio Research Agency, refers to a Samsung device with the model number SM-G888. This comes hot on the heels of a device called SM-G888N10, which went through Bluetooth certification in Samsung's home country in April. These are both common steps for brand new devices to take before being launched and can take several months to complete.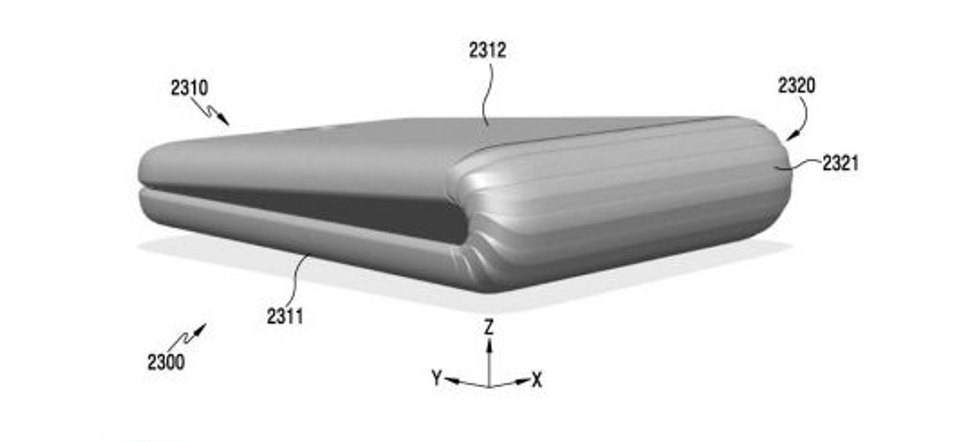 Patent shows how a phone with a bendable screen could fold shutSamsung
It is believed that both device names refer to a bendable handset dubbed the Samsung Galaxy X, which has toured the rumor mills for some time. The Galaxy X has also been referred to by its code name, Project Valley.

DJ Koh, the head of Samsung's mobile division, is cited by Slashgear as saying a bendable smartphone would arrive in 2018.
Samsung patents reveal several designs have been in the works. One folds in half like a flip-phone, and another curves lengthways like the LG G Flex.
If the bendable Galaxy X is real and destined for a 2018 launch, we could see it as soon as Mobile World Congress in Barcelona in late-February. However, given the phone has only appeared in the Korean certification process for now, a process which can take several months, a South Korea-only launch is more likely for now, with the US and Europe to follow later.