Like GearBrain on Facebook
When it comes to finding the perfect biking backpack, there's more than meets the eye.
Comfort is of course a top priority, as with any bag, but so too is water proofing, the number, size and shape of compartments, how much protection the bag offers, and whether it has any biking-specific features, like a mount or attachment for an LED light.
Read More:
Then you might want to consider a backpack with an integrated solar panel for charging your phone on the go, or a bag with space for a battery pack and convenient USB ports.
For panniers there is also plenty of choice when it comes to features, design, durability, and of course price.
Here are some of our favorite biking backpacks and panniers for 2020.
Soldierknife Backpack - $23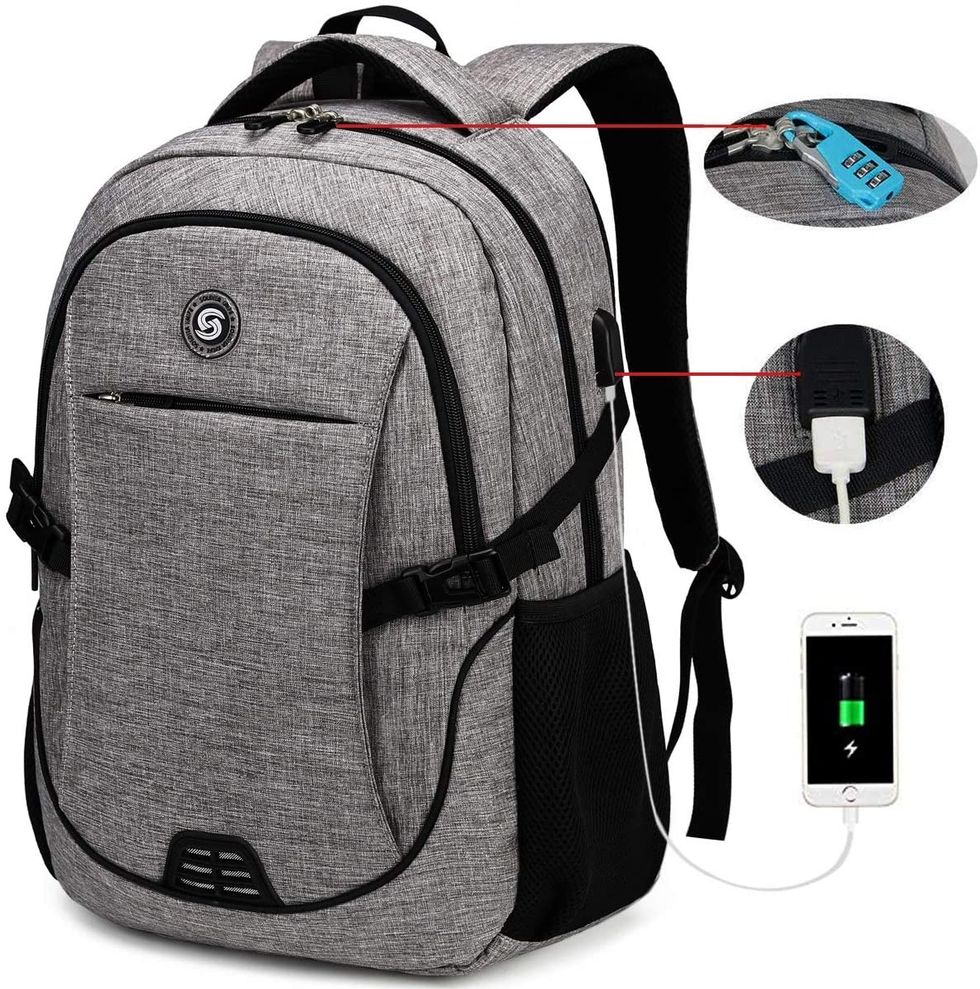 Soldierknife BackpackSoldierknife
This backpack is waterproof and has a dedicated pouch for laptops with screens of up to 15.6 inches.

Available in gray, black, purple or blue, the bag has a dedicated internal pouch for a power bank, which can then be connected to an integrated USB port, situated on the outside where you can conveniently top up your phone battery.
There are dedicated pockets for your laptop, phone and pens, plus a hook for your key fob, and external pockets for an umbrella and drinks bottle.
XTPower Xplorer Hiker - $49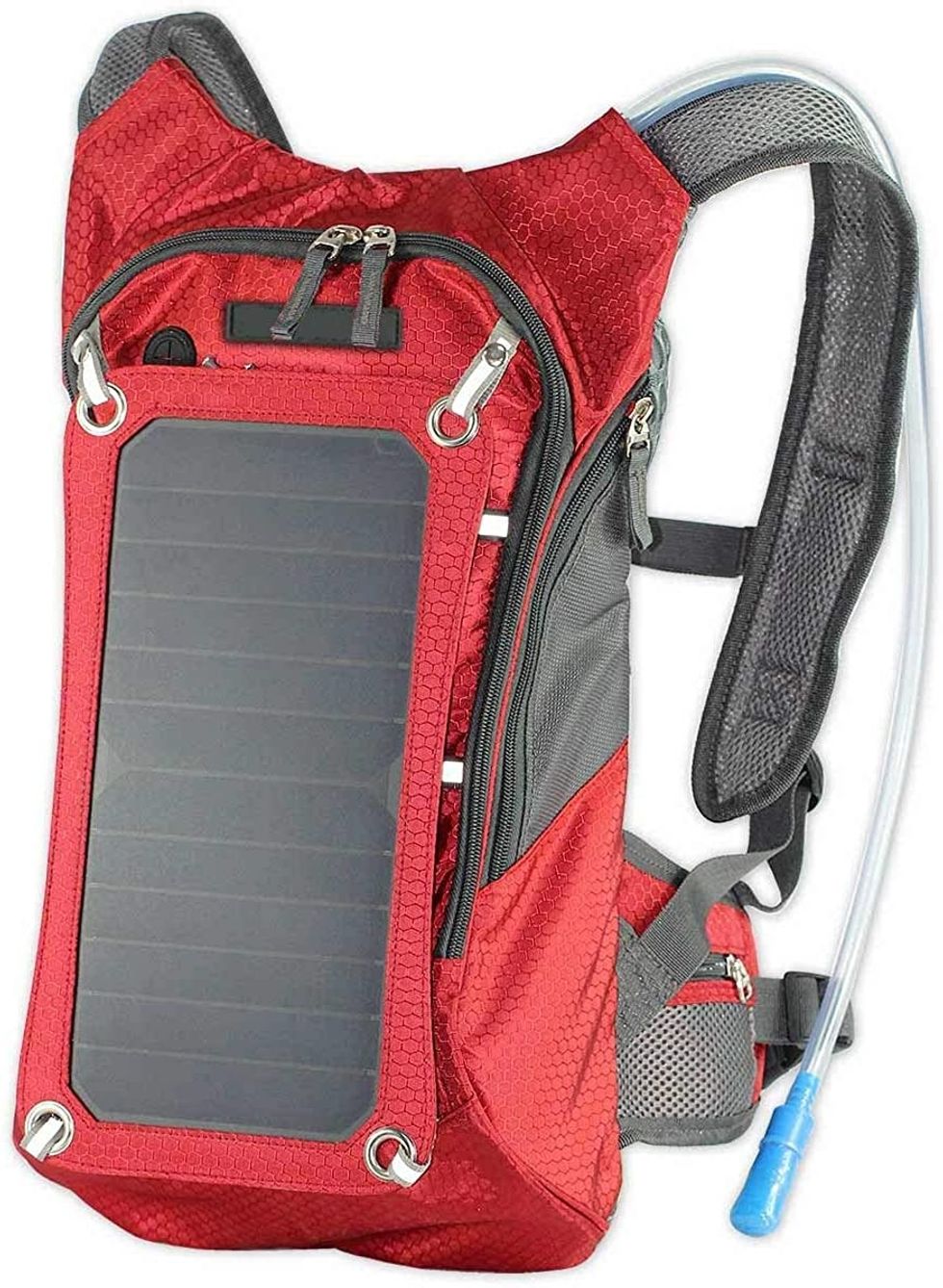 XTPower Xplorer HikerXTPower
Designed specifically for hiking and biking, this bag is smaller than some others, but features a detachable solar panel for topping up your devices on the go. You'll likely only fit a tablet or small laptop in the bag, but its eight liter capacity is still enough for your essentials while out on a ride.

As well as fueling your phone via the solar panel and integrated waterproof battery pack with USB port, the bag includes a 1.8-liter water bladder and rubber tube to drink from while on the go. There are dedicated pockets for your phone, maps, keys and first aid kit.
Sunnybag Iconic - $99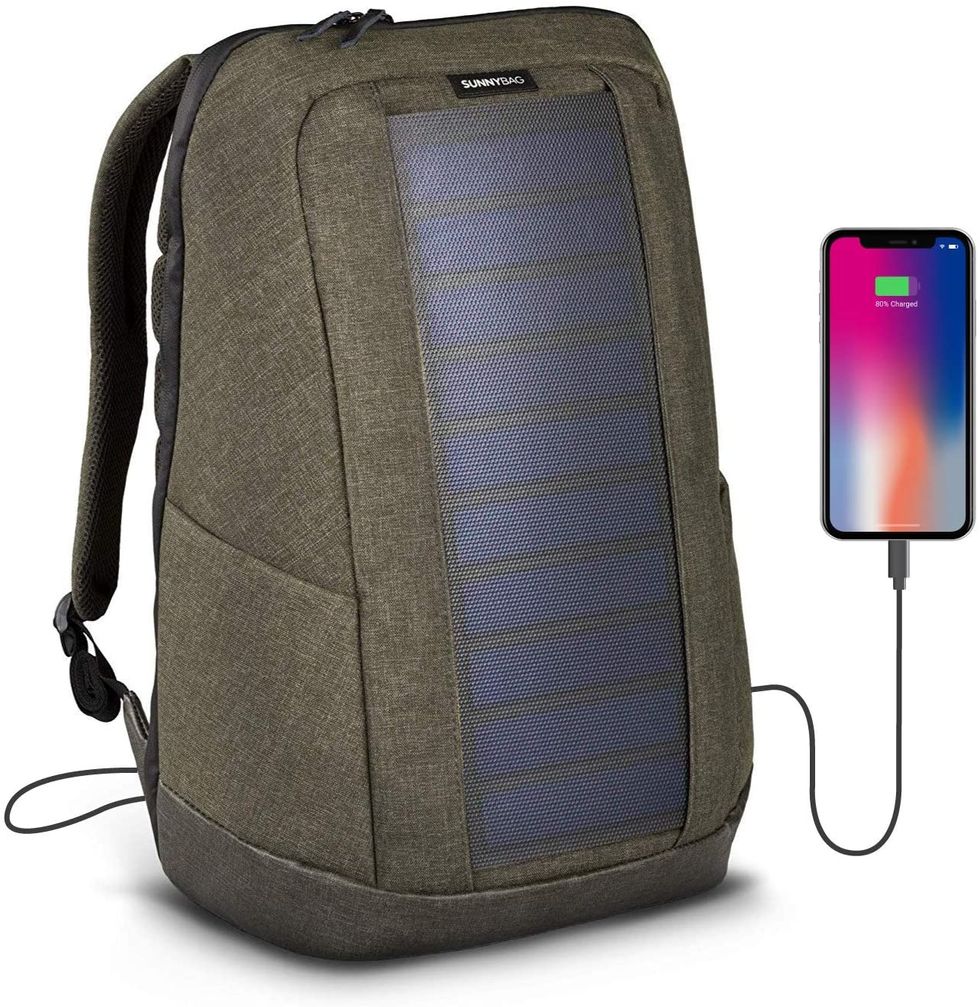 Sunnybag IconicSunnybag
Another solar option, but in the shape of a more traditional backpack. This weather resistant bag claims to charge a typical smartphone when exposed to direct sunlight for two hours. As well as having a USB port, one of the side pockets of the bag is equipped with a wireless charging pad, so all you have to do is put your phone in there, and it'll charge from the solar panel.

With a 20-liter capacity, there is space for laptops up to 17 inches, and there are dedicated internal pockets for your phone, wallet and other essentials.
Altura Sector 30 - $70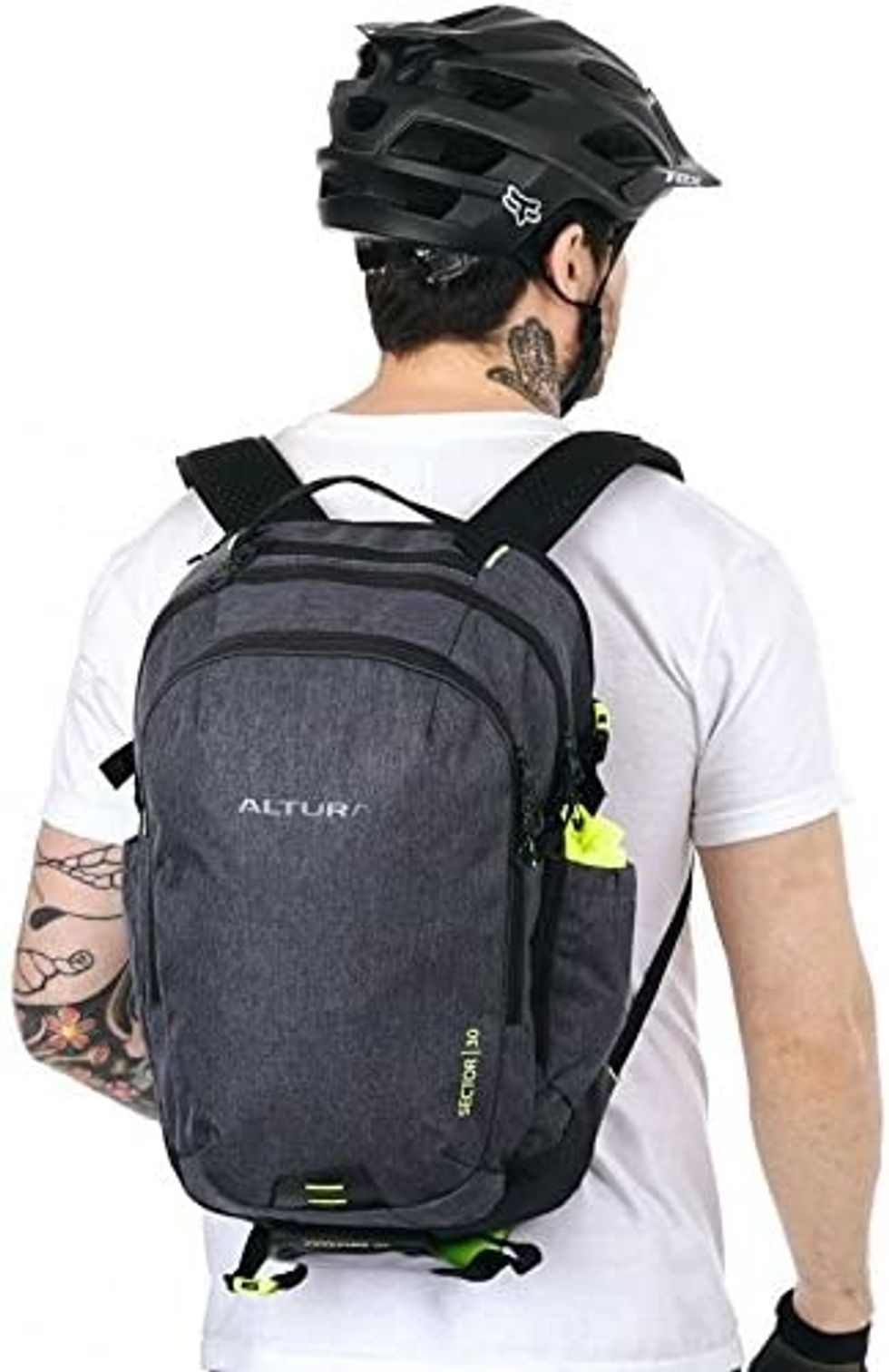 Altura Sector 30Altura
A large, 30-liter backpack with dedicated protective sleeves for both a laptop (up to 15 inches) and tablet, this is a great option for riders who want to carry a lot with them. The bag is waterproof, thanks to an included Altura ShieldTechnology rain cover.

As well as two sleeves, there are multiple fleece-lined packers for valuables like your phone, keys and wallet, and there's an LED light attachment on the back for fitting your own light.
Timbuk2 Spire - $90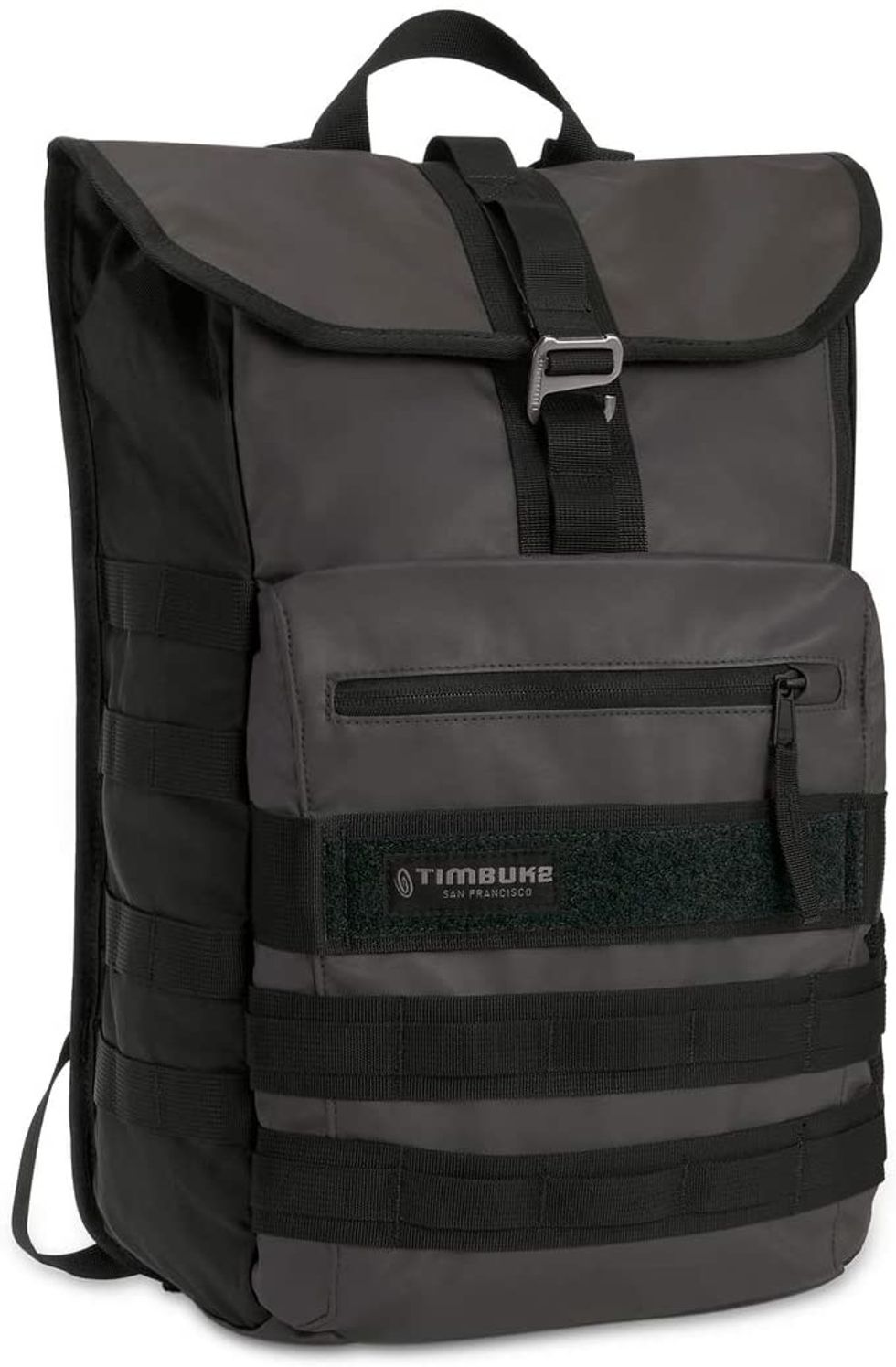 Timbuk2 SpireTimbuk2
Thanks to collaboration with Apple, the Timbuk2 Spire backpack has been designed specifically for holding a 15-inch MacBook Pro and iPad. There is also dedicated space for earphones, bank cards and ID, plus an external side pocket for a water bottle or bike lock, and attachment point for carabiners and other outdoors equipment. Everything inside is protected from the elements by a water-resistant nylon shell.

Top pannier options for your bike
With backpacks taken care of, now it's time to look at a handful of pannier options. These are a bit more involved, as they require the fitting of a rack to the frame and rear wheel. But once you have done this, the panniers are easy to attach to the sides and top of the frame, giving you lots of storage options without needing to wear a backpack.
Rhinowalk 25L Bike Panniers - $55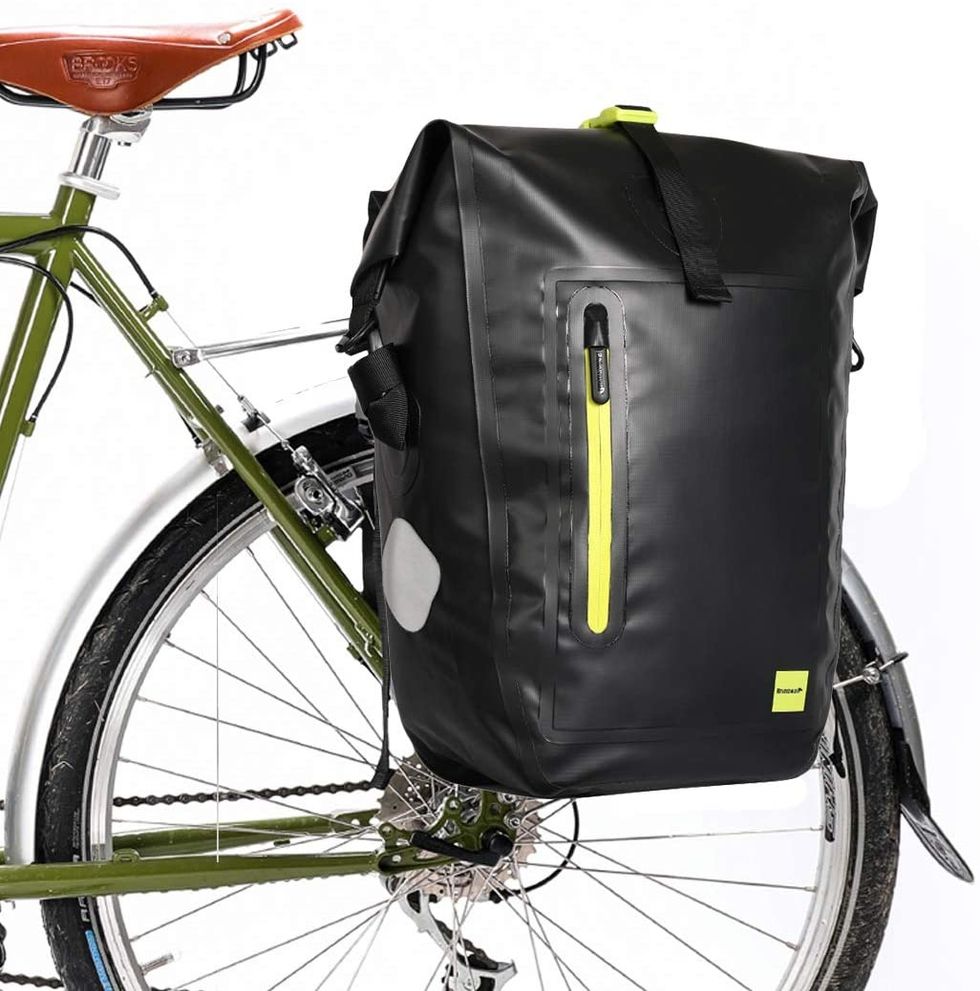 Rhinowalk Bike PanniersRhinowalk
This large, fully waterproof pannier from Rhinowalk has a 25-liter capacity, plus an external zipper pocket for quick access to your essentials.

When removed from your bike, the pannier can be carried with the integrated top handle, or even worn across your back as a messenger bag. It's available in black or black and green.
Tourbon Waterproof Canvas Double Panniers - $100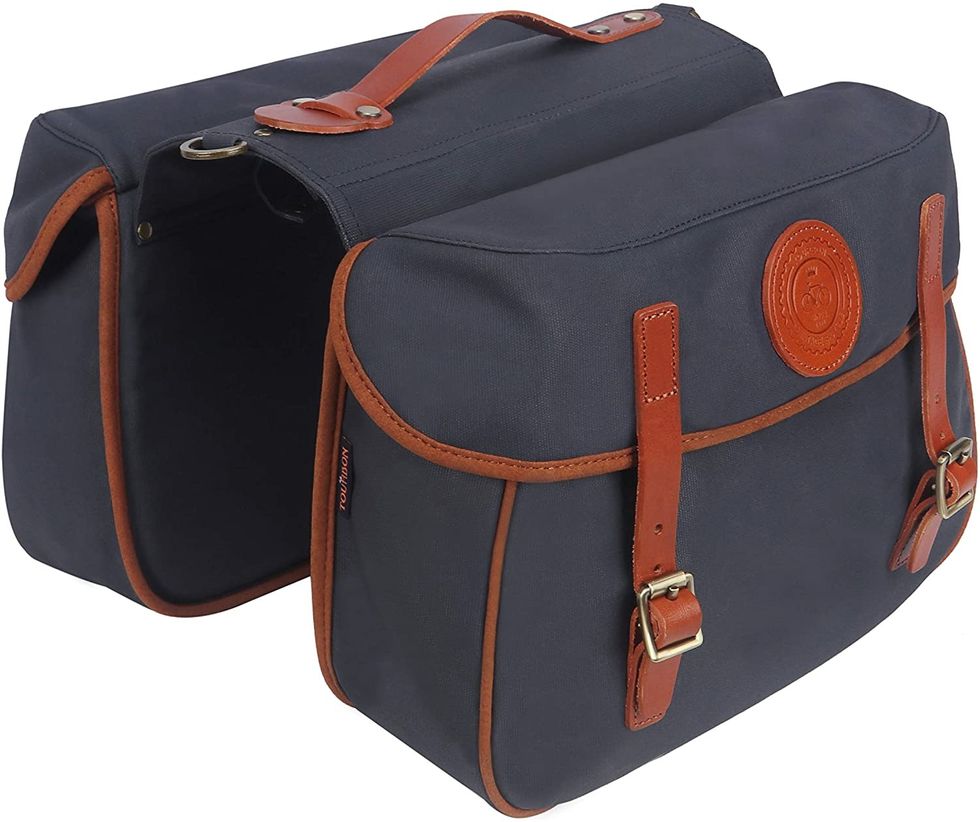 Tourbon Waterproof Canvas Double PanniersTourbon
This stylish option is a double pannier, giving you storage space on both sides of our bike rack. The waxed canvas bags are waterproof and feature a pair of smart leather straps on either side.

There's a central handle for easy carrying, plus a detachable shoulder strap. Inside there is a laptop pouch for caring machines up to 13 inches, plus space for all your essentials and a change of clothes. Available in blue, khaki, green and black.
M-Wave Cycling Bag - $80
M-Wave Cycling BagM-Wave
This kit includes a pair of panniers and a bag for fitting on top of your bike rack, giving you a huge amount of storage space. All three components are waterproof, close with zippers and clip securely to each other to form a single item that's easy to mount and dismount.

Each bag also includes handles and straps to be carried separately, and they're available in a wide variety of colors.
M-Wave Bicycle Cycling Pannier Bag, Black/Grey
From Your Site Articles
Related Articles Around the Web
Like GearBrain on Facebook