Like GearBrain on Facebook
For those who love spending time outdoors, the perfect gear can make all the difference. Your backpack and water bottle may be essential, but these add-ons bring some modern convenience to your hiking and biking trips and turn your outing into an adventure.
Read More: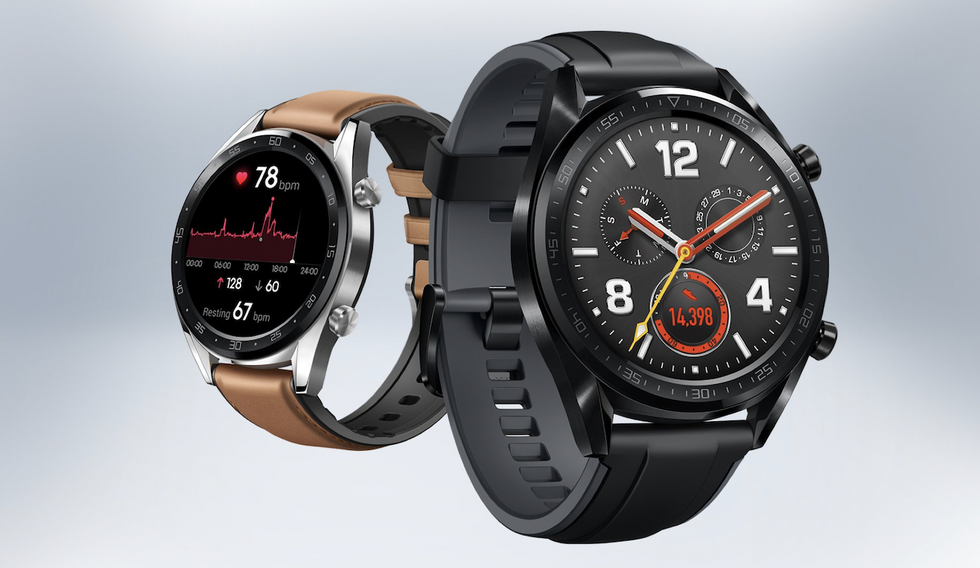 The Huawei Watch GT has a two-week battery life, great for long adventuresHuawei
Huawei Watch GT
Keeping track of time is only a fraction of what the $229.99 Huawei Watch GT can do for the wearer. The ceramic bezel design makes the watch super resilient — perfect for outdoor activities like hiking and biking. With a two-week battery life, you can stay out for more than just a day hike knowing your adventure can go on uninterrupted. Satellite positioning, a heart rate monitor, smart notifications, and more make this watch an all-in-one accessory that goes the extra mile. Learn more in this GearBrain review.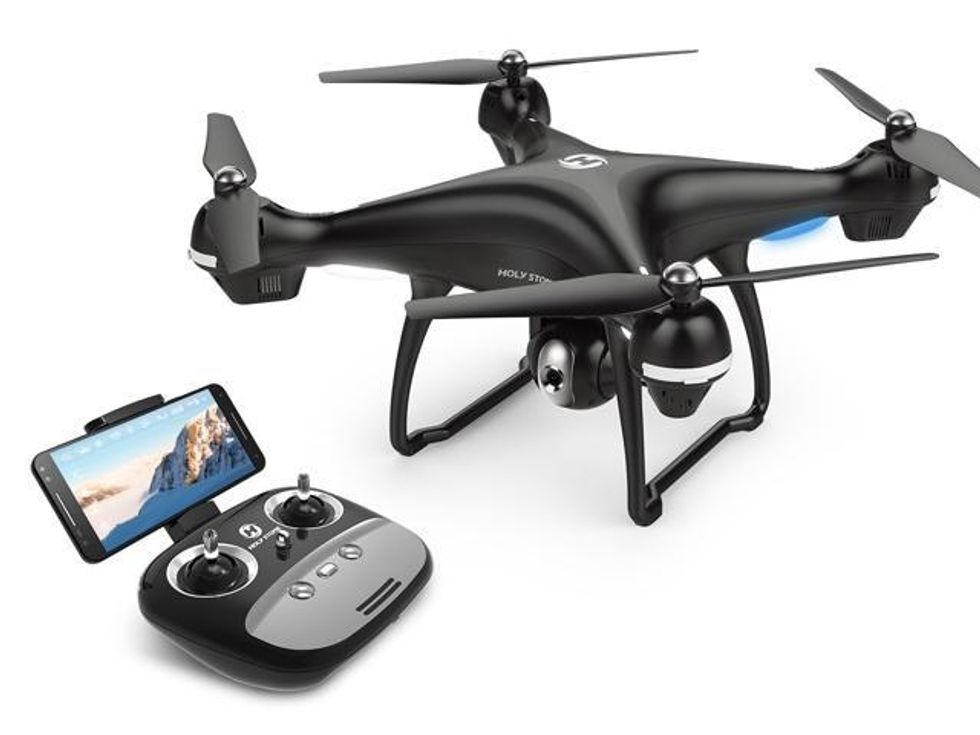 With 15 minutes of flight time, you can video beautiful views of your outdoor hikes with the Holy Stone HS100 FPV droneHoly Stone
Holy Stone HS100 FPV Drone with GPS
Bringing a drone on your next hiking or biking adventure can help you capture those amazing sights and views to share online. The $249.99 Holy Stone HS100 FPV Drone with GPS has 15 minutes of flight time and Wi-Fi camera. Thanks to the GPS locator and auto return, you can send the drone into the air it'll come right back to your hands. Use the "Follow Me" mode to get some cool shots of yourself in action, allowing you to re-live your adventure once you're back home. Read more about this drone and others that are great for beginners in this GearBrain roundup.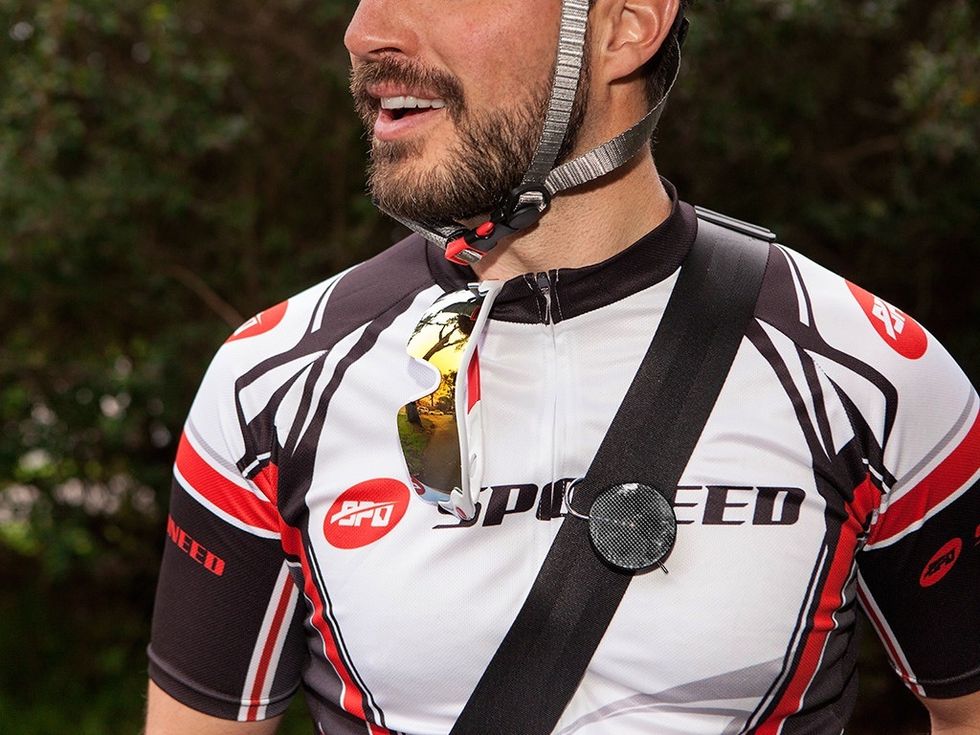 The Onyx hands-free device lets you stay connected with people while hiking and bikingOnyx
Onyx Smart Walkie Talkie
When you're hiking or biking with friends, staying connected along the way is important. Walkie talkies are nothing new, but the $199 Onyx, a smart walkie talkie, lets you stay in touch with just one touch. Super small, the device even sports hands-free voice command, making this wearable device not only user-friendly, but a smart safety measure, as long as you're somewhere where there's a wireless connection. Read more about this clever device in this GearBrain review.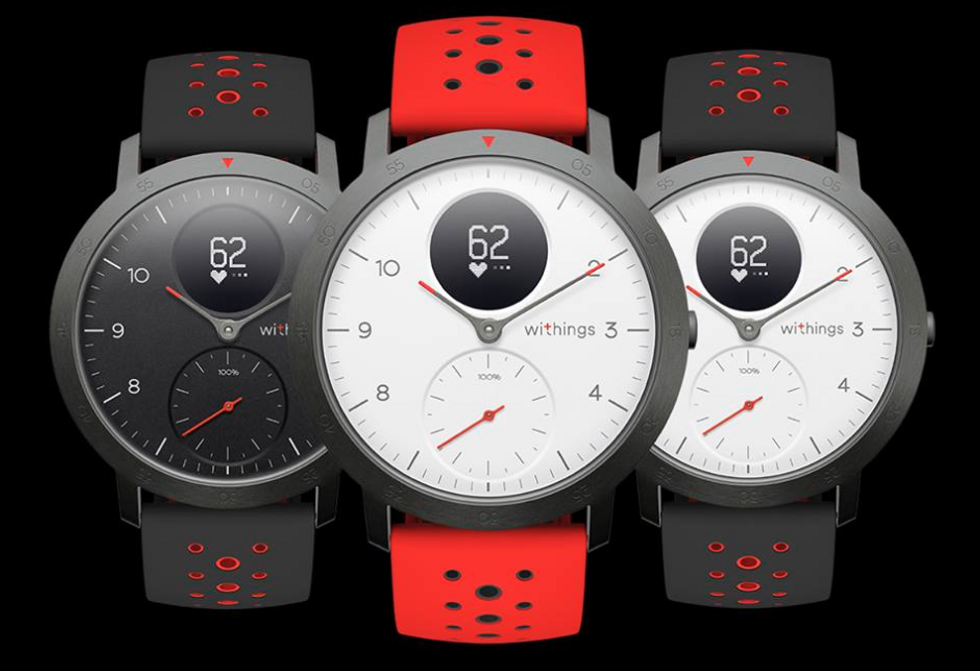 The Withings Steel HR Watch can go nearly a month without needing charging, great for long-term camping tripsWithings
Withings Steel HR Watch
The $179.95 Withings Steel HR Watch, has all sorts of monitoring capabilities many focused on your health including fitness tracking from calories burned to steps. The 25-day battery life means nearly a month of juice without drain, and there are a variety of bands to choose from for the watch. Learn more about the finer points of this watch in this GearBrain review.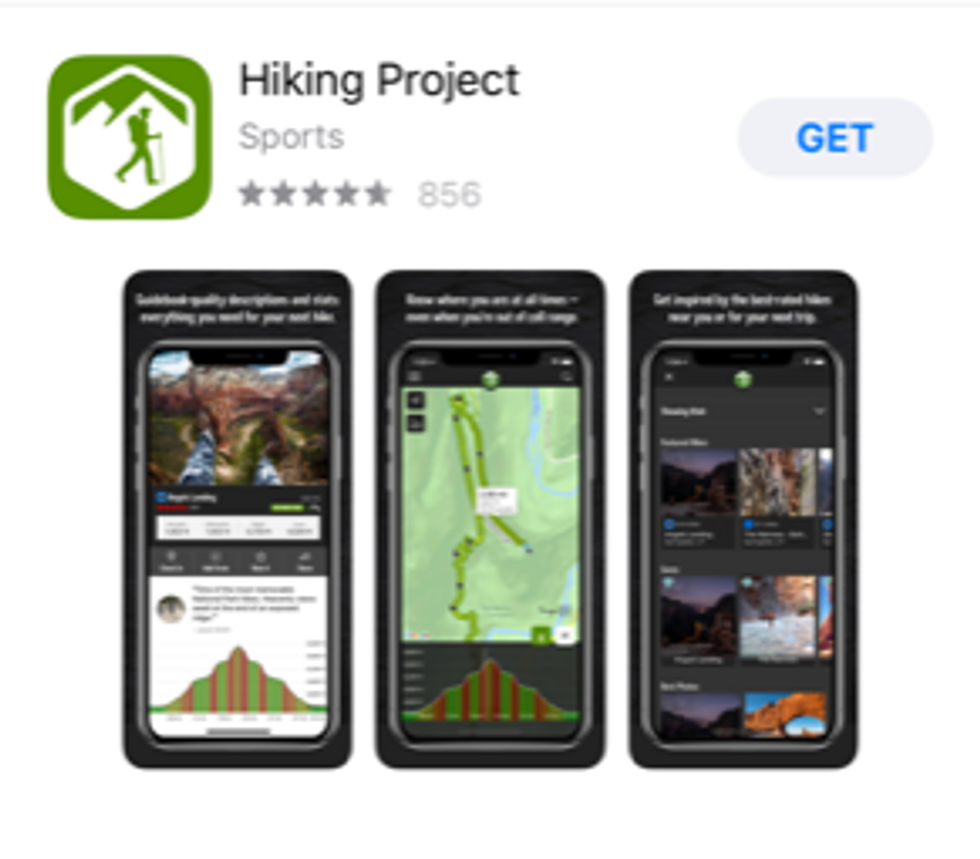 With more than 200,000 miles of hiking trails, the free Hiking Project App is a great companionHiking Project
Hiking Project App
Free to use and available on the App Store and Google Play, the Hiking Project App includes 204,385 miles of hiking trails to navigate. No need for a signal, this app works well no matter how far off the grid you wander. You'll see where you are and where you're headed, be it a favorite trail or a new one yet to be tackled.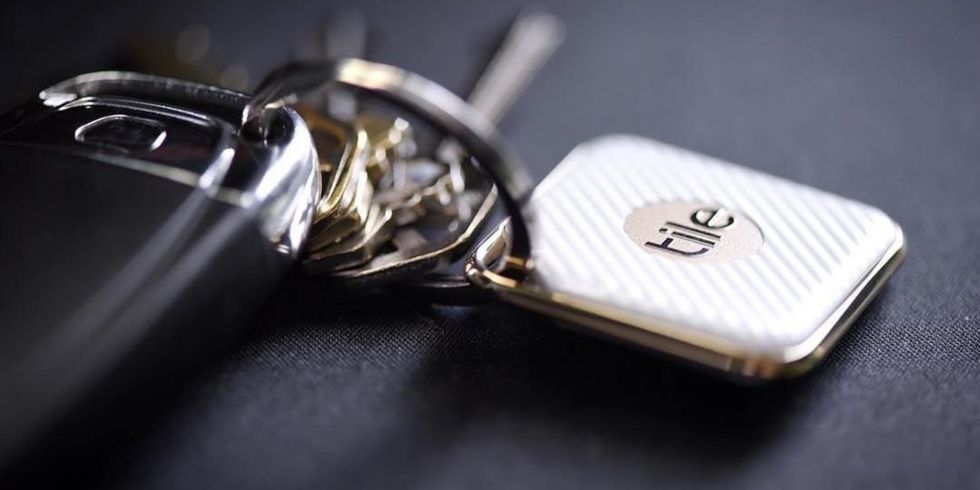 Tile Mate Tracker can help you locate items while you're out and aboutTile
Tile Mate Tracker
The last thing you need when you're on a trail is to lose track of your belongings. With the tiny $25 Tile Mate Tracker, you'll never have to wonder where you put your things when you're in unfamiliar territory. Stick a Tile to anything you want to keep track of, connect to the app, and you'll always know its location. Versatile and helpful, the Tile Mate Tracker is like your personal lost and found, no matter where you find yourself. Learn more in this GearBrain review.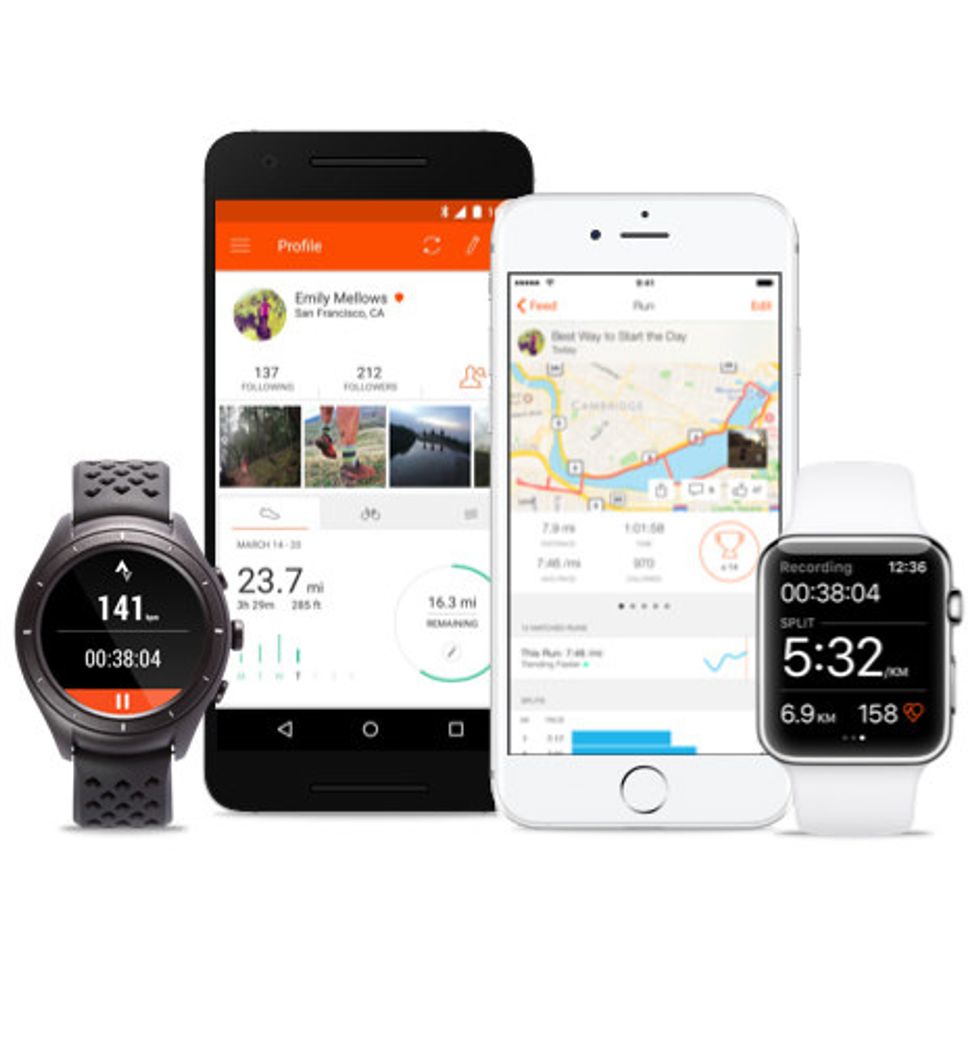 Free, and shareable, Strava lets you track your workouts outdoors and also track where you've beenStrava
Strava App
Another app that's available on the App Store and Google Play is Strava, something bikers as well as runners (hikers too) find useful and fun. Simple to use, free, and sharable in nature, this app allows you to track your adventures, put yourself out there for friends and family to see, and see if you're up to the challenge by competing against others using the app or outdo your last best achievement.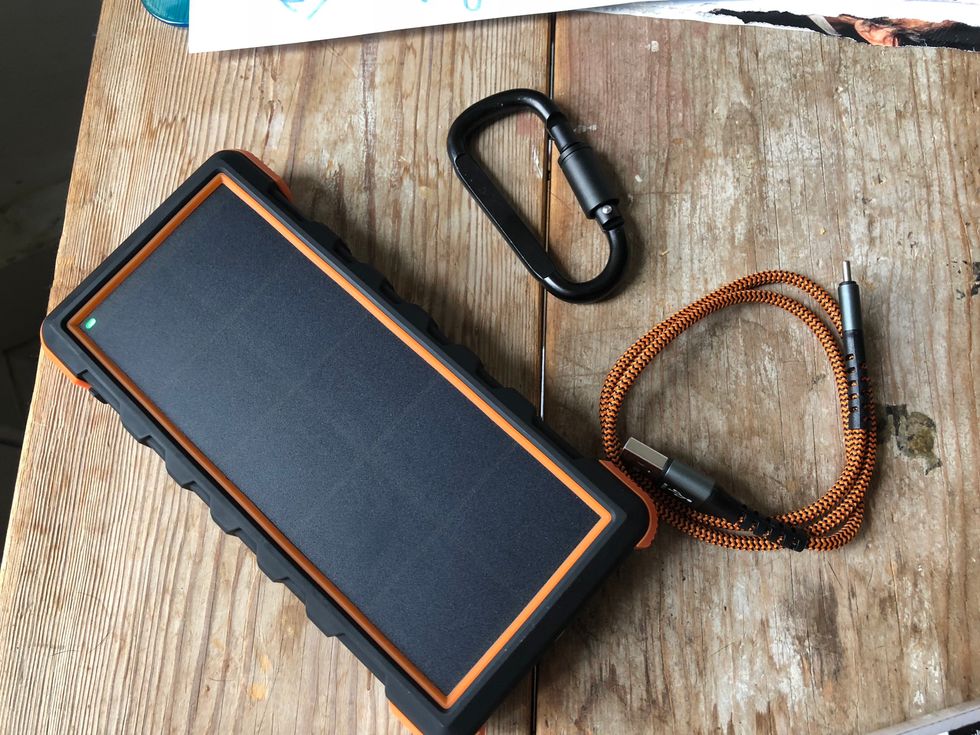 You can store eight to ten full charges on the ToughTested Bigfoot Solar Power BankGearBrain
ToughTested Bigfoot Solar Power Bank
When you are out on the trails and off the grid, finding power can be a problem if you're not prepared. ToughTested Bigfoot Solar Power Bank will provide the charging you need, with eight to ten full charges for all your take-along high-tech gadgets. Using solar energy, this efficient power bank is a secure way to ensure you don't run out of juice while hiking or biking far from home. With the added flashlight feature, use the $129.99 Bigfoot as a safety source too once the sun sets. Read on about this trusty "brick of a battery" in this GearBrain overview.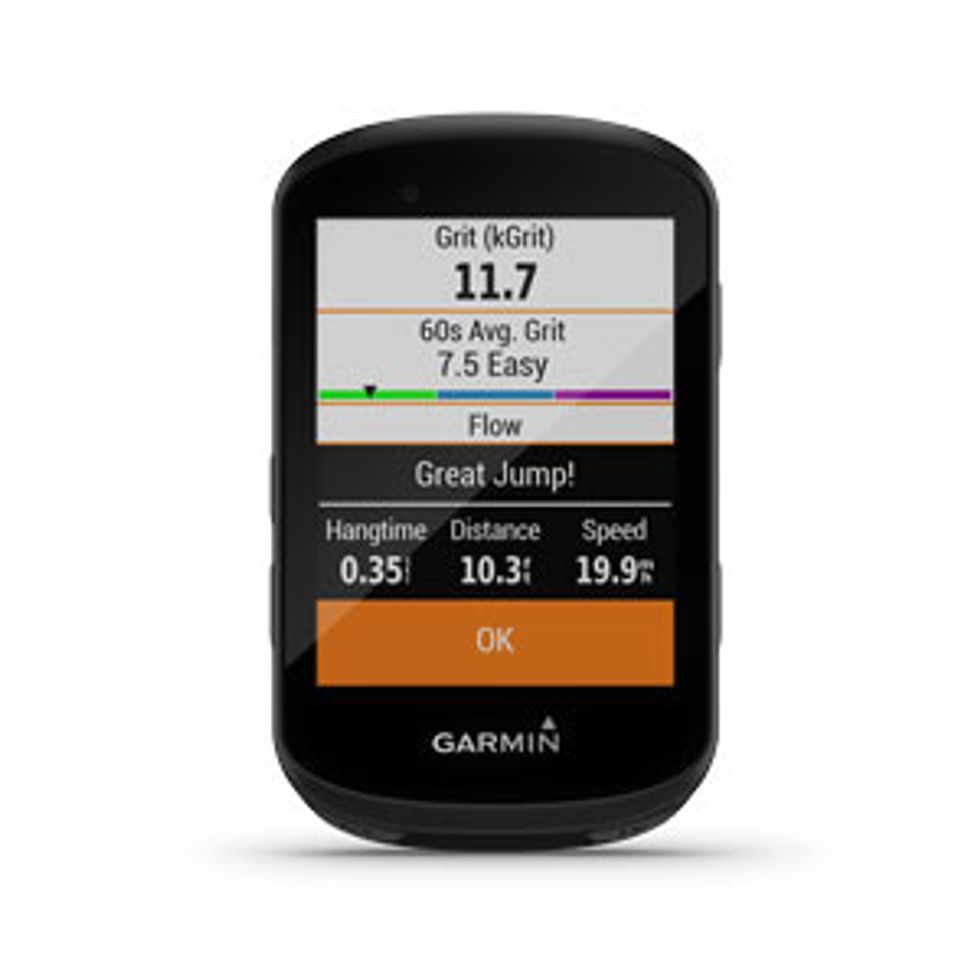 The Garmin Edge 530 is a GPS cycling computer with a 20-hour battery lifeGarmin
Garmin Edge 530
Bikers can get that extra edge with Garmin Edge 530, a GPS cycling computer with mapping capabilities, perfect for bringing along on bike rides both nearby and far away. Features that focus on health, safety precautions, routing, and more make this customizable gadget multifaceted and mobile. A 20-hour battery life gives bikers lots of time to pedal while using the $299.99 Garmin Edge 530 to make every mile momentous.
GearBrain Road Trip Gadget Guide www.youtube.com
Like GearBrain on Facebook