New York's Javits Center turns into Santa's Workshop this time of year with the arrival of the annual Toy Fair. Technology seeped its way into some traditional standards from Star Wars to My Little Pony, while drones buzzed the conference goers below. Toymakers travel from all four corners of the Earth every year to showcase their bouncing, rainbow-colored wares in hopes of getting their playthings into the hands of children. We scoured through hundreds of booths to find some of the hottest tech toys we expect will hit store shelves this year, if they're not already there.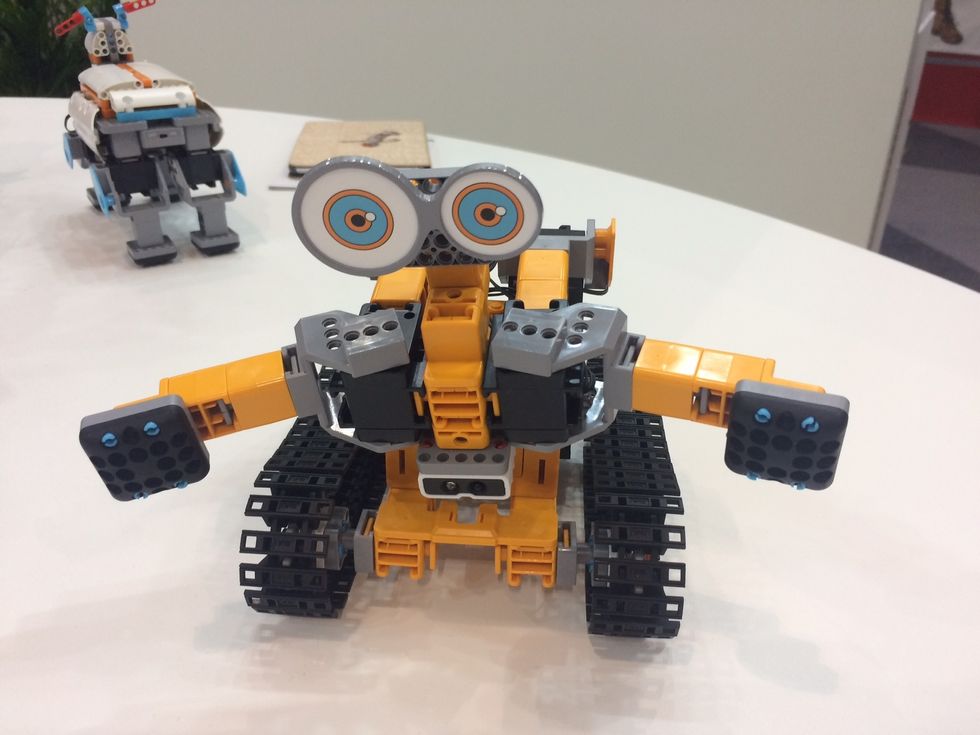 Always a crowd-pleaser, UBTECH is pushing out new robot kits this year through its Jimu Robot series which include the $200 AstroBot, a Wall-E-esque like toy and its CarBot and TankBot Kits, both $130 and programmable. Besides rolling science, technology, engineering and mathematics lessons into pint-sized playthings for sale, UBTech also works with schools to help animate computer programming for young students. UBTech worked with three California schools this past year, helping first through eighth graders learn the basic of robotics as they constructed 500 robots by themselves. (And yes, the schools got to keep the toys when they were done.)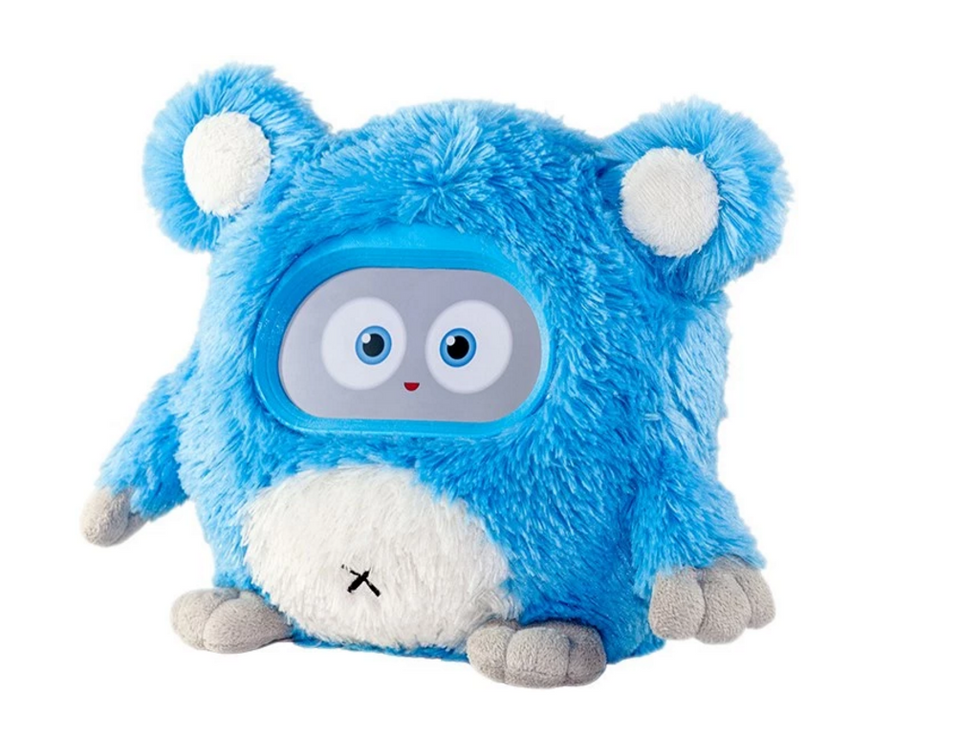 Woobo is one toy you're not going to want to show your child—because he's never going to let it go. The soft, fuzzy blue creature is really a study in voice recognition and AI. Children can ask the toy questions, and Woobo will answer, while also singing songs and even reading stories. His face, too, is animated, blinking and looking at anyone who speaks to him, while sensors in the ears and stomach allow the toy to vibrate and buzz, reacting to a child's hug. The company hopes to have a toy ready for pre-order this fall.
Mota Drones, a finalist for the 2017 Toy of the Year award, showed off its JetJat Ultra, a $129 drone that can stream live video and images to your smartphone and fly up to 12 minutes on one charge. The San Jose, CA-based company broke into the drone business back in 2015, and now manages a line of drones that range in price from $29 to $25,000 for its GIGA X series. Coming up soon are its JetJat Striker drones, which Jason Jepson, the company's vice president calls the "bumper cars of the skies," and its JetJat Pro Series, customizable Whoop Racers that are programmable. Both are expected in the next couple of months.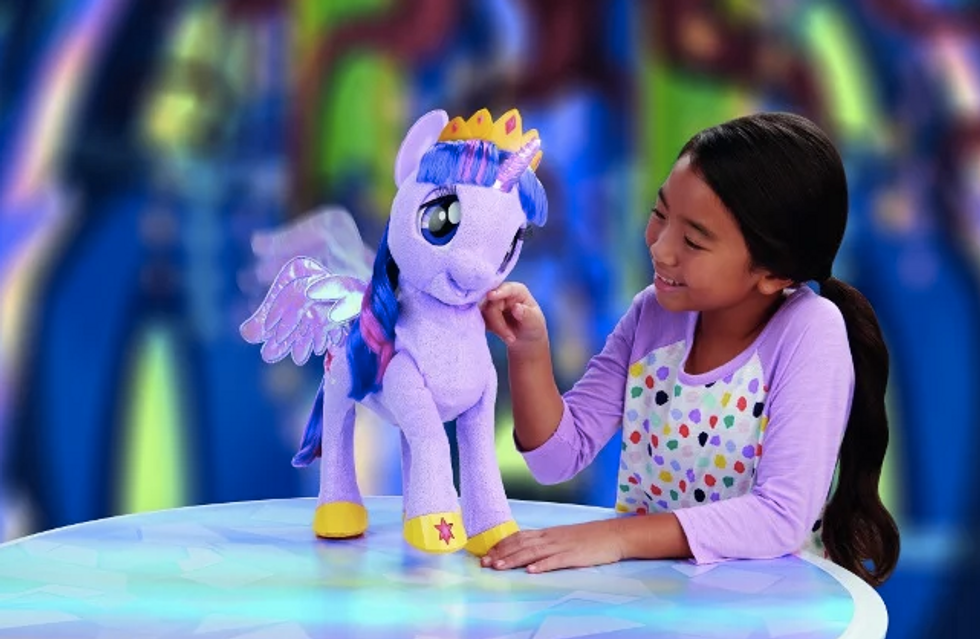 Hasbro knows how much kids want to make their toys talk. Its My Little Pony Twilight Sparkle will do just that, talk by speaking more than 90 phrases, move its head and one of its feet while also lighting up its horn. The toy is expected out this fall, priced at $129.99.
[KD89YK1504730883]
Pai Technology was started by parents eager to get learning toys into kids' hands. Its Ocean Pets is a part tactile, part visual learning plaything that lets kids design their own fish out of clay, then scan their specific creations via an iOS and Android app into a virtual aquarium. Kids have to learn some responsibility too as their fish get hungry. Don't feed them, and they get sad. The app also features augmented reality which means children can see their fish swimming on their bedroom walls, at school or wherever they want, then take a photo or video to show friends later. At $19.99, Ocean Pets should be ready for sale by mid-summer.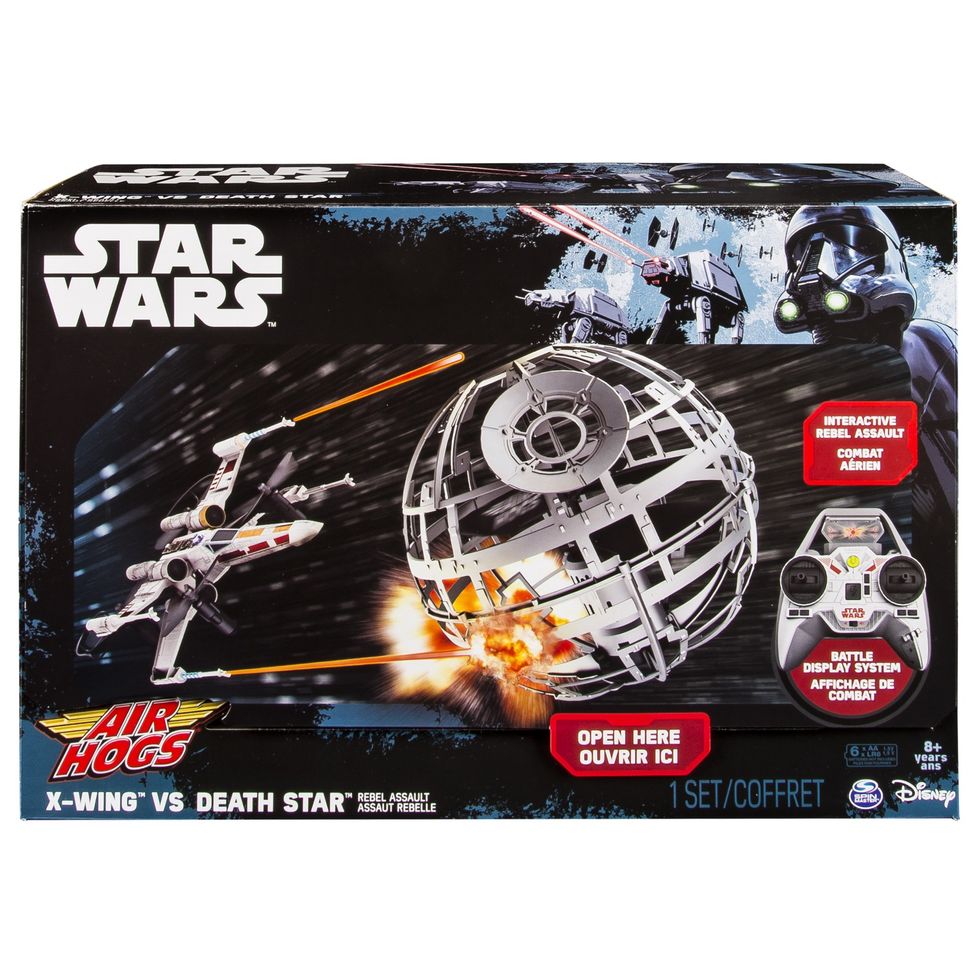 Air Hogs tapped into the resurgence of the StarWars brand to bring its X-Wing vs Death Star, Rebel Assault drones to market. Priced at $129.99, the toy includes a hovering Death Star and a drone fighter that shoots until it brings down the enemy weapon.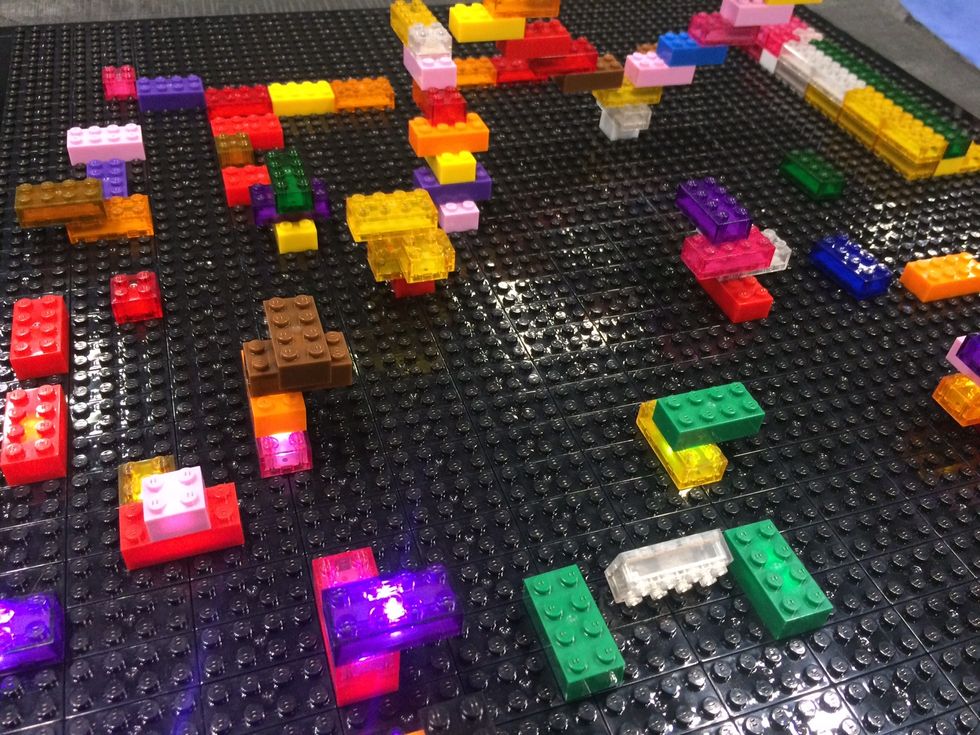 Light Stax launched its Creative line last year, letting children build anything they wanted with its light-up bricks that married Lite-Bright to Lego. This year is making those bricks dance, shrinking them down to smaller sizes and giving them sensors that react to music, spoken language and even tapping. When snapped into its small base plate, the bricks light up and blink rhythmically to sound waves. Pricing is not yet available.
Decalcomania is less a toy than an app, a decal company that hopes to break hard into the land of fun with its AR stickers. The company is working with brands including My Little Pony and Power Rangers to turn decals into experiences. Aiming its app at one of its wall-sized stickers on displays, brought Mega Man punching through a wall, and smashing an iPhone screen. Its current product line include a $19.99 Secret Agent kit that's part of Ubisoft's game Assassin's Creed, where users get an ID badge, decal and other materials meant to enhance their gaming experience. Jay Noller, the company's vice president of sales and marketing, says he expects its AR wall decals to be on the market sometime this summer.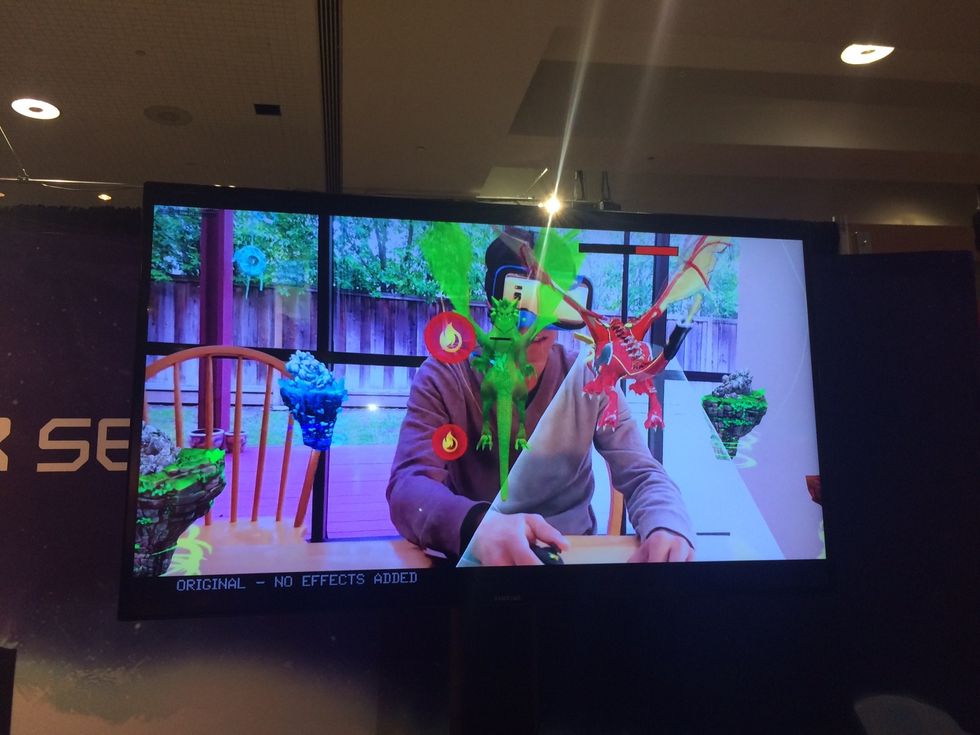 Reality Room is one of many AR headsets we saw at Toy Fair. The kit, which will include two head mounts and controllers, will be ready for pre-order within the next three to four months, says Niv Borenstein, the Palo Alto, CA-based company's co-founder. The toy will work with any smartphone—iOS to Android-based—and will connect to the company's content which includes a Dragon-slayer like tournament, along with more traditional games like chess and checkers.