Like GearBrain on Facebook
Uber Price Transparency Uber is ending the lightening bolt that indicates surge pricing—and will just make it clear what they'll pay upfront. The ride-sharing app will still charge more during peak hours—but that fee will now be stated before a rider gets into the car, rather than seeing the final charge at the end. There's been chatter around ending surge pricing for some time now, and Uber tested how that would work with uberPOOL, where riders share cars, and also with uberX in some cities. Clearly, that's been successful.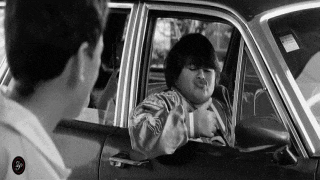 Wearables Track Drug Use ER healthcare workers gave 30 patients in severe pain opiods—then tracked their response with wearables on their wrist. The biosensors accurately detected that patients moved less, and their temperature rose after receiving the pain medication. The wearables also detected behavior differences between heavy users of opiods and less frequent users. (Via Science Daily )
Fridge Light Anxiety Fridgeye is a light sensor for your, yes, refrigerator that tells you if the light is on—which presumably means the door would be open and all your food is spoiling. Because these are the things we worry about during the day. So, with a Kickstarter goal of $3,377 fridgeye has raised $57.41. There's no telling whether this is really a joke—or an IoT device that someone believes is necessary in the world. Rewards include a sticker, T-shirt, and a weekend in Berlin with the founder during soft drinks. You decide. (Via The Next Web )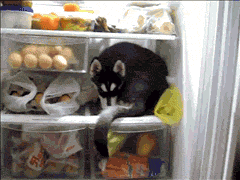 Smart City Columbus, Ohio has won a $140 million grant through the U.S. Department of Transportation's Smart City Challenge. The funds, some from federal grant, some from Paul Allen's Vulcan, and some from businesses in Columbus will go to develop new vehicles in the city. Some of these will include driverless shuttle cars which will travel through low-income neighborhoods to health centers and commercial areas. (Via fedscoop )
Faith In Magic Leap? The mixed reality firm's chief game wizard Graeme Devine chatted about Magic Leap's tech during a talk at Games For Change in New York. His message? Have some faith that mixed reality will change the world. How so? GearBrain was there, and has the details.
Like GearBrain on Facebook