Like GearBrain on Facebook
Last week we got the opportunity to test drive a few virtual reality experiences from Viacom NEXT and it was a lot of fun. We got to play a few of Viacom NEXT's new games on the HTC Vive system. The setting was great and very relax. They held the event at The Mezzanine in NYC.
We were greeted at the event by Chaki Ng, SVP and Rob Ruffler, Senior Director from Viacom NEXT. They mentioned the purpose of the event was to introduce a bunch of new virtual reality experiences to the press as well as a few friends and colleagues. Viacom NEXT is a division of Viacom, Inc. the home to a number of the world's premier entertainment brands like MTV and Nickelodeon. Their focus for this past year has been on virtual reality and making room-scale interactive experiences, games and exploring live-action capture techniques.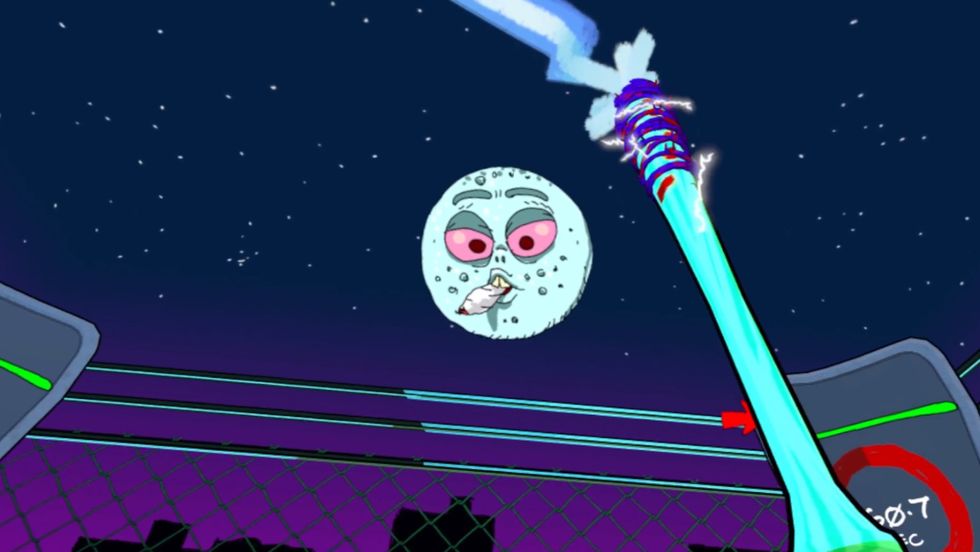 One of their games we got to demo in virtual reality was Smash Party Virtual Reality. This is a collaboration with Titmouse, the Emmy award-winning animation studio behind Nerdland, Metalocalypse, Superjail!, Venture Bros., Son of Zorn and Motorcity. The game features mass destruction of things in 60 seconds with a colorful, humorous tone. The immersive experience was incredible and for 60 seconds, you can get a heck of a workout. The only thing I would be careful with is the HTC Vive headset cord. Since you move about smashing things, you forget you are not using a wireless vr headset. Your HTC headset is attached to the console so your range is limited. We saw a few people accidentally pull the cord out of the computer because they were smashing things. ViacomNEXT just announced on December 19th, Smash party Virtual Reality is now available free to download on Steam.

The next virtual reality experience we tried was Withdrawl. This was a volumetric music video which is in beta. It showed singer, songwriter, producer Max Frost playing a live performance on a number of different instruments. It was a new take on where music videos could head in the VR world.
Overall it was a good night. This was our first time interacting with Viacom NEXT and Titmouse content. We really enjoyed the many immersive VR experiences we had and expect there is more to come out of Viacom NEXT in the near future. If you are a HTC Vive owners and have a big appetite for destruction, you need to consider this smashing new game.
Like GearBrain on Facebook