Like GearBrain on Facebook
Volvo has plans to sell a version of its XC90 SUV in 2021 which will let the driver "eat, sleep...do whatever" while the car drives itself on the highway.
Called Highway Pilot, the system would give the car level four autonomous abilities, where the vehicle has full control and requires no input - or supervision - from its driver. However, there is a caveat here in that Volvo says the system will only initially work on roads which the company has already mapped out and taught the car to drive on.
Read More:
Speaking to auto site Jalopnik, Henrik Green, senior vice president of research and development at Volvo, said the system will allow future XC90 owners to "eat, sleep, work, watch a movie, relax, do whatever" while the car drives itself.
Volvo plans to launch the system with a future version of the XC90 in 2021, although Highway Pilot will not be fitted as standard. Instead, Green says, the system will be marketed as a premium feature and cost "four figures". Safety systems like emergency braking will continue to be fitted to all Volvo cars as standard.

According to the report, Green explained how the Highway Pilot system would rely on mapping data, lidar and communications with the cloud to make sense of the world around it.
Despite being famed for its sensible approach to safety, there are reasons to be sceptical about Volvo's timeline here. In 2015, the company planned for its DriveMe initiative - where XC90s would drive families on their commutes in Sweden - to launch in 2017, but has now pushed this back to 2021.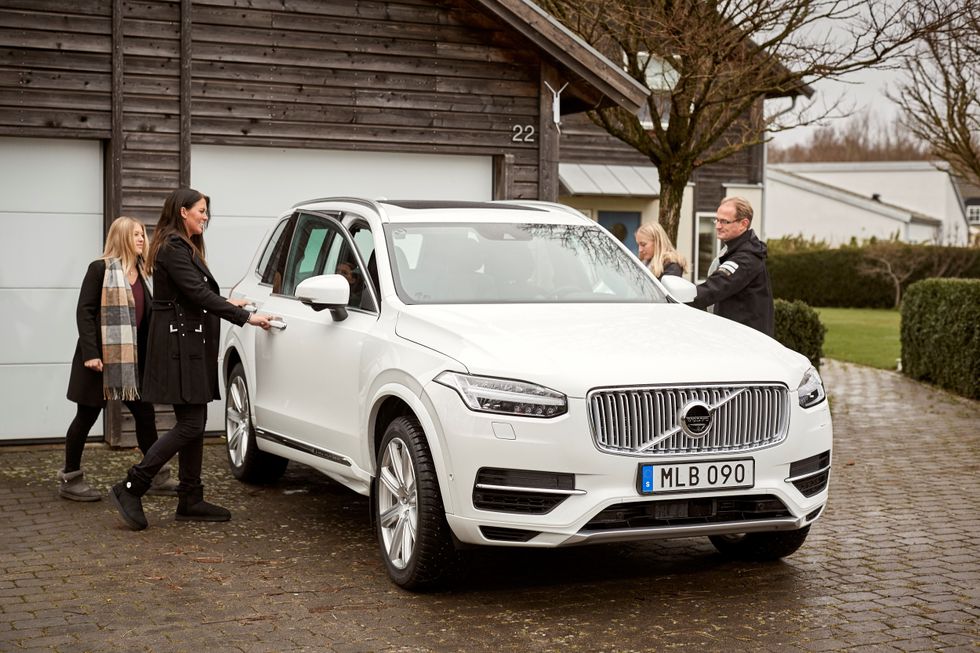 Volvo's DriveMe autonomous car experiment was delayed from 2017 to 2021Volvo
The Swedish carmaker was also caught up in turbulence when one of its XC90s, owned, modified and operated by Uber, struck and killed a pedestrian in Arizona while in autonomous driving mode. It was later revealed that the car's standard, Volvo-fitted safety systems were disabled so not to interfere with Uber's technology.
Back to its own plans, and Volvo says it is keen to skip level three autonomy, where there is a handoff between driver and machine, because the lines here are too blurred and humans take too long to regain full control, especially at highway speeds. Level three automation is supposed to allow the driver to fully disengage from the task of driving, but the computer can demand their attention and intervention at a moment's notice, presenting safety issues.
Explaining the difficult position level three puts manufacturers and drivers in, Volvo chief executive Håkan Samuelsson said in the same report: "The man-machine relationship is something you have to be careful about. It can take minutes to reactivate us. That is something we've learned."
Samuelsson added: "You should be very careful being in some middle territory there because that is very dangerous. That could jeopardize the whole process - which could save thousands of lives in the long-term."
Like GearBrain on Facebook