Have you found yourself on our nation's birthday without any fireworks plans? Or do you live where a big display isn't in the neighborhood? It's all good. We curated seven of the best VR fireworks options sure to please nearly everyone: from makers to those who've always wanted to know what it felt having a firework explode in their face.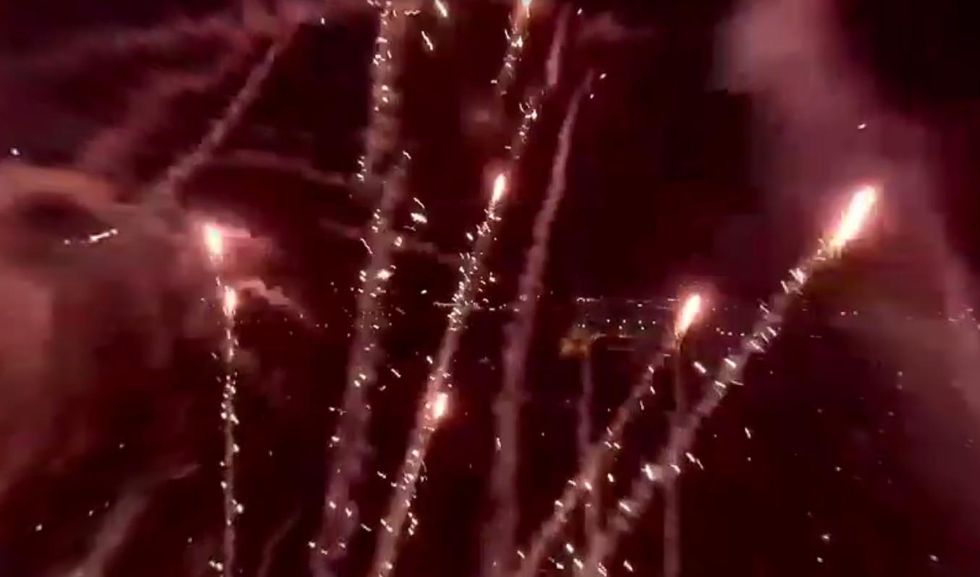 Lovely piano music accompanies these fireworks as they blow up next to you.
Sky Sparklers
#1: We bring you the opportunity to see what it's like to be in the sky with fireworks exploding around you. This three-minute video, hosted in Vrideo, puts you right inside the explosion—something you'll never get this at any fireworks show this year. The fireworks video is a student project from the University of Southern California's Virtual Reality Organization. You catch watch this flat, as a 360-degree video, or in virtual reality with an Oculus Rift through the Vrideo app.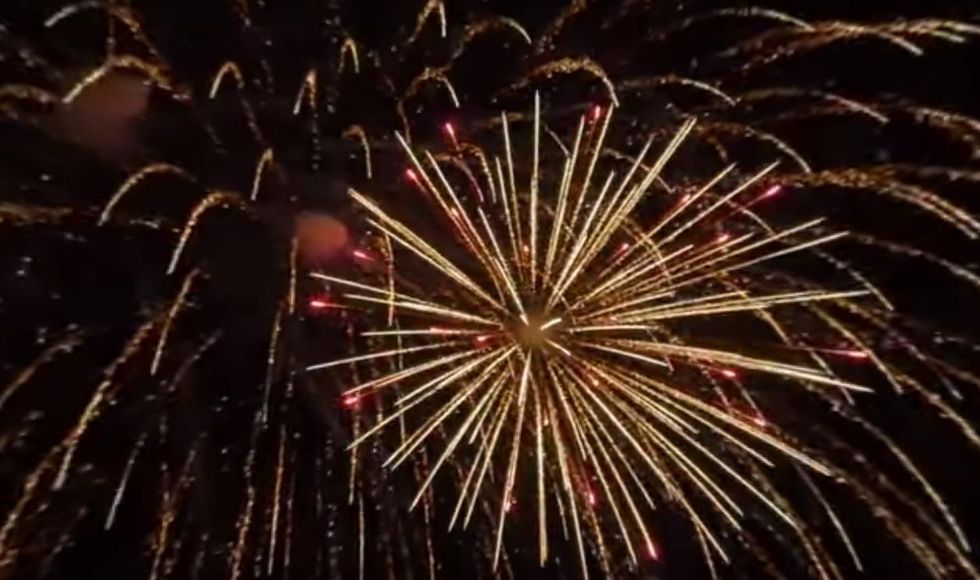 You'll almost smell the explosives while watching these VR fireworks.
In Your Face
#2: A solid fireworks display, lasting about six full minutes. You also hear the pop and fizz sounds, along with the crowd's roar. This VR video is on YouTube, and designed for Google Cardboard, Gear VR and Oculus Rift—but you can also view the fireworks flat, as a 360-degree option. There's some editing done—but it's particularly nice to see fireworks so close without some obstruction.
#3: View this animated one-minute piece—but understand you're not getting real fireworks here. Then again, the fireworks are perfect, without a bad one in the bunch. You can easily view this YouTube video flat, in 360-degrees.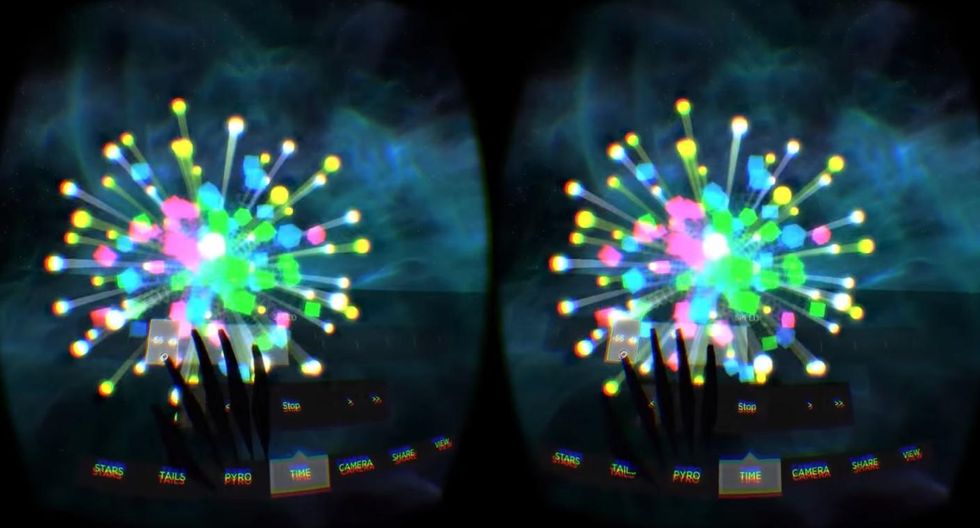 Design your own fireworks with Fireworks Factory VR
Custom Sparks
#4: Ever thought you could do a better job than the Macy's Fireworks? You're wrong. In any case, here's a chance to make your own custom fireworks with Fireworks Factory VR. This video is Made for Oculus Rift or the Rift-mounted Leap Motion Controller. You can also watch a demo video to get a taste.
#5: With the VR Fireworks app, you can watch the sky sparklers or design your own by making your own combinations, and then looking at the rockets to make them light up. This works with Android devices only.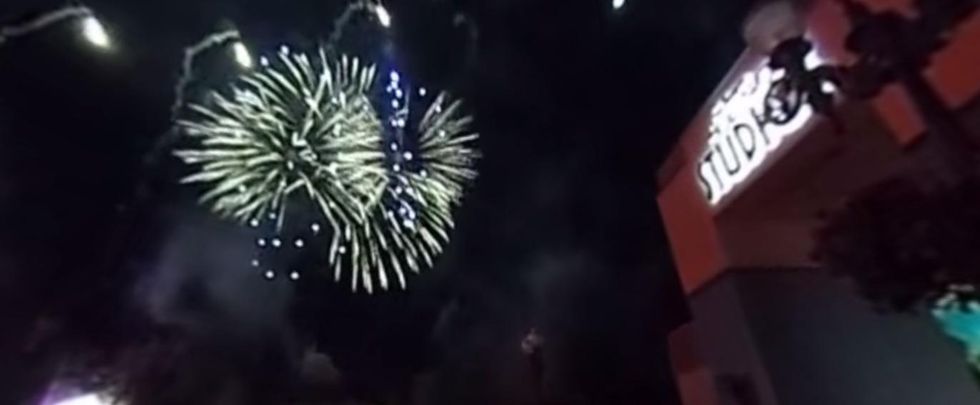 Fireworks with that Disney flare.
Disney Effect
#6: Want to put a Disneyesque spin on your Fourth of July? If you don't have plans to head out to Disneyland or Disney World (where, honestly, they do fireworks every single night) we can bring you a glimpse of the experience. This video is a basic 360-degree experience of fireworks, live from Disney's Hollywood Studios. (Yes, this means no VR headsets are required.)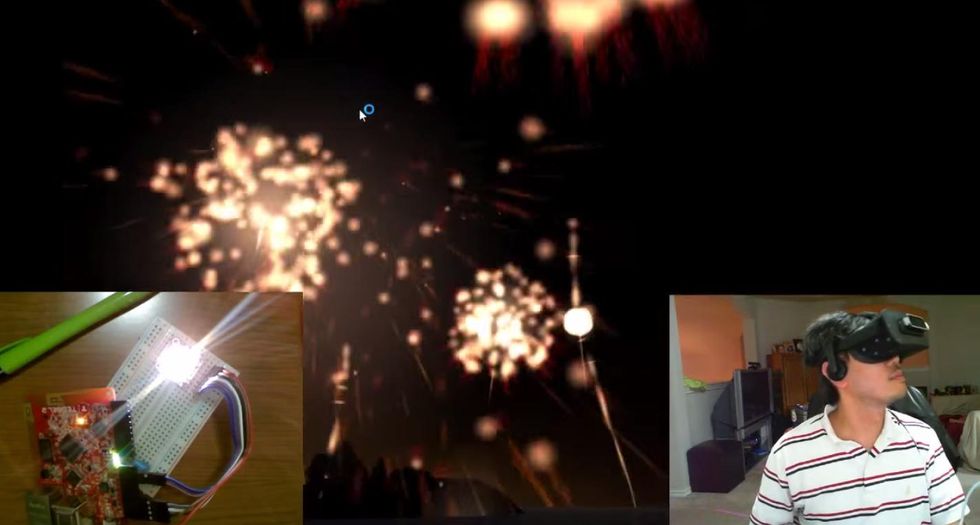 Want to make your own VR experience from scratch? Hackster has you covered.
Make Your Own
#7: Finally, for makers and coders, Hackster has a project on how to create your own fireworks display in virtual reality. This is not a plug-n-play set-up—even Hackster tags this as "intermediate." You also need some serious hardware—including the Oculus Rift Development Kit 2, which is currently sold out. But if you own one (and apparently 127 members of the Hackster community do) then you're golden. So for those who want to do more than passively view skyward celebrations, this How-To could be the perfect option.