Imagine being given the kingdom to a new dimension, but being put on a leash? That's the state of robust virtual reality today.
Certainly VR took off in 2016, making its way into millions of customers hands and their imagination. Wireless headsets in particular—think cheaper versions like Google Cardboard and even Samsung's Gear VR and Playstation VR—sold fairly robustly. Apps popped up like dandelions with media brands from YouTube to The New York Times developing avenues and content for this new tech.
Research firm SuperData affirmed this interest, noting sales of wireless (albeit) cheaper headsets were expected to fare better than the more expensive models including Oculus Rift and HTC Vive. How much better? SuperData expected Gear VR—priced at just $99— alone to sell north of two million headsets. The research firm thought Oculus Rift—priced at $599—would sell just 355,000 units.
"The reality is still that we're still in early adopter phase," Todd Richmond, the director of the Mixed Reality Studio at the USC Institute for Creative Technologies, the director of the Mixed Reality Lab at USC's School for Cinematic Arts and an IEEE (Institute of Electrical and Electronics Engineers) Fellow told GearBrain in an interview late last year. "We still have significant parts of population who have never experienced VR in 2016."

In some part, this makes sense: the average consumer is unlikely to invest hundreds of dollars into a new technology, especially one that's meant to be fun rather than functional. (At least for now.) But for those who have played with wireless headsets—the experience is certainly pleasant, but not nearly as robust as that experienced with HTC Vive.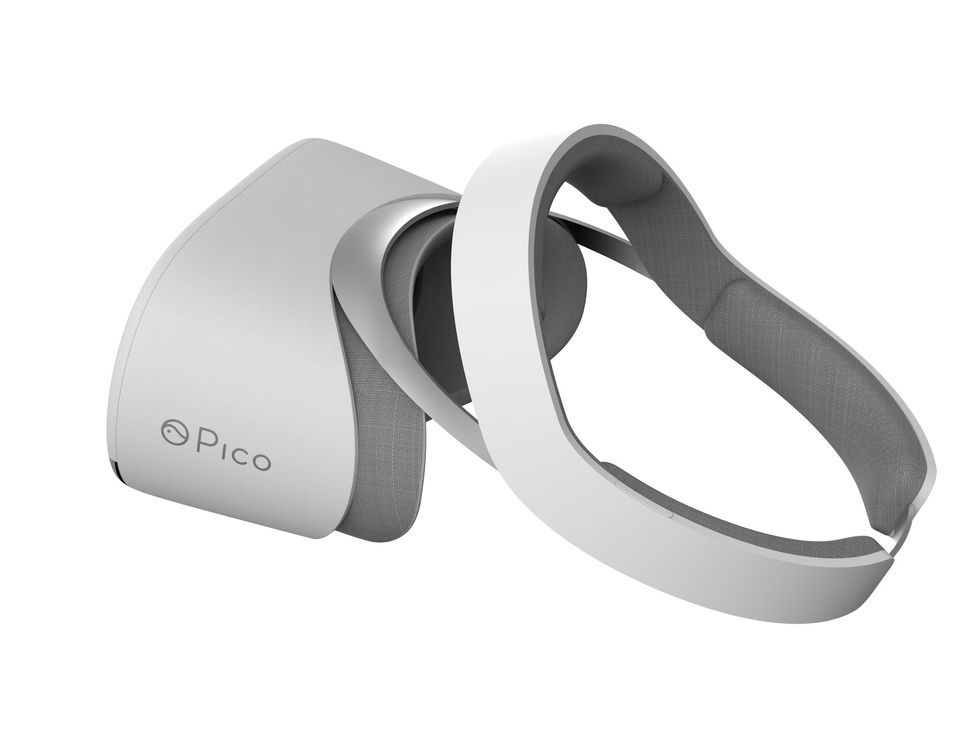 Pico Neo CV is an untethered VR headset that should go on sale during the holidays this year.
Unplugging

Yet another issue arises around these hefty, data-driven (and expensive) headsets: you have to always be plugged into a computer. That limitation is one virtual reality developers are pushing to break. New technologies, and even new devices, that either dovetail with existing headsets or seek to replace parts of the system are in the works.
Even Oculus Rift is drilling down on a cordless version of their headset with a code name of Santa Cruz. And Richmond says he's heard a wireless adapter kit for Vive is expected in February. Still others are working on prototypes meant to change how VR is delivered to devices, such as MoVR, meant to untether a VR headset and developed by researchers at the Massachusetts Institute of Technology (MIT).

"It's very exciting to get a step closer to being able to deliver a high-resolution, wireless-VR experience," said MIT professor Dina Katabi in a statement last year announcing MoVR. "The ability to use a cordless headset really deepens the immersive experience of virtual reality and opens up a range of other applications."
That's what GearBrain experienced when demoing the new Pico Neo CV at this year's CES in Las Vegas. The VR headset uses the Qualcomm Snapdragon processor, and is completely wireless. The sensation overwhelmed us and we found ourselves actually concerned we would stumble into a wall, or a person. While tethered headsets are confounding because of the worry of being tangled in the wires, untethered devices are also going to require some adjustment—there's a lot of freedom.

The Pico Neo CV can last three hours on a single charge, and is expected to launch this year sometime around the holidays—and there is, as of yet, no pricing on the device. However, the company hinted at CES that they were looking at a price below $500. A higher end version, called Neo DK, is targeted at the developer community and comes with a kit.
We had the same sense when trying out what's essentially a new battery pack—the Rivvr adapter. The founders were eager to attach the one pound square battery to the back of an HTC Vive to show how well their product could work. And it did—giving the headset a five hour wireless window.

We tried on the Vive with Rivvr attached during a test, and found the VR the same as if tethered. However, the device brought up a grid if we walked outside the traditional range of vision for Vive if connected to the computer. Rivvr is expected to be priced at $199, and ship this spring.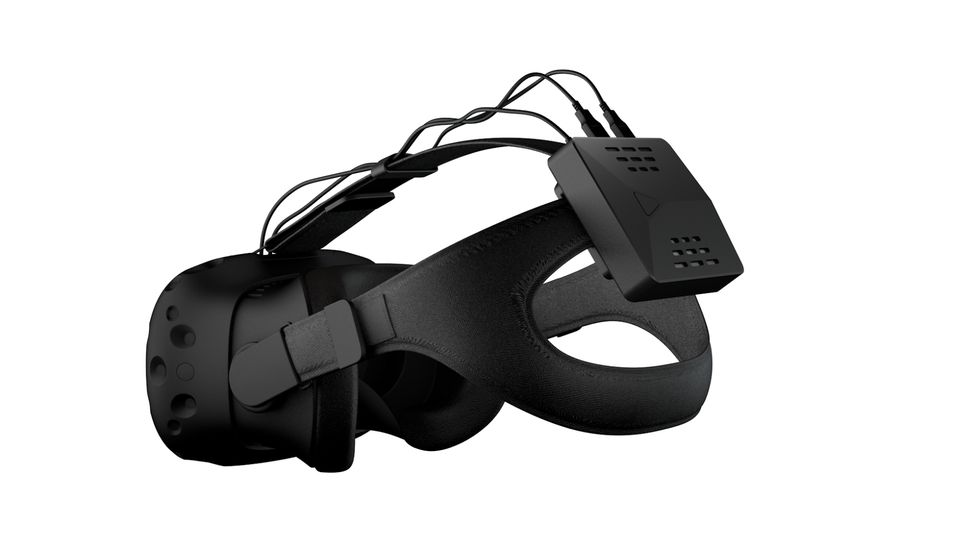 Rivvr is an external battery pack said to turn HTC Vive into a wireless experience.
Boom vs bust
Not everyone is going to want to give free range of motion in VR, notes Richmond. In some use cases—such as in medical situations—having users tethered is going to be optimum, and probably crucial. VR has already been used for years with immersion therapy helping post-traumatic stress patients work through their trauma, he says.
"For other issues, education and health probably, you would want to isolate someone," he says. "Do you want locomotion in that? That really depends on what outcomes you're looking for."
On the consumer side, though, all movement appears to be towards a wireless experience from Oculus Rift, HTC Vive and newer launches. VR brands likely hope this will drive bigger numbers to VR, and hopefully spur adoption even with the higher sticker price. But most believe that growth will happen—if not this year, then certainly at some point down the road.
"The internet went through a boom and bust cycle and mobile went through a boom and bust cycle," says Richmond. "VR and AR will have a bust. But just like the internet and mobile, it won't go away."