Waymo is to make its driverless vehicle fleet 100 times larger, having just placed an order for 62,000 Chrysler Pacifica minivans.
This represents enormous growth for the company, which took delivery of its first 100 Pacificas in May 2016, when it formed a partnership with Fiat Chrysler Automobiles (FCA). An additional 500 minivans were delivered to Waymo in 2017.
Read More:
The announcement comes after Waymo said in March it could take delivery of up to 20,000 Jaguar I-Pace electric cars between now and 2020. The news also comes on the day that Japan's SoftBank Group said it is to invest $2.25 billion into Cruise, the self-driving division of General Motors.
While the Jaguar offers Waymo an opportunity to provide 'luxury' driverless transport, the Pacifica and its eight seats puts Waymo in a good position to take on existing minicab firms and ride-hailing services like Uber and Lyft, both of whom are also developing autonomous technology.

Formerly part of Google and now owned by Google parent Alphabet, Waymo currently operates a fleet of around 600 Pacificas, each fitted with the company's advanced self-driving system.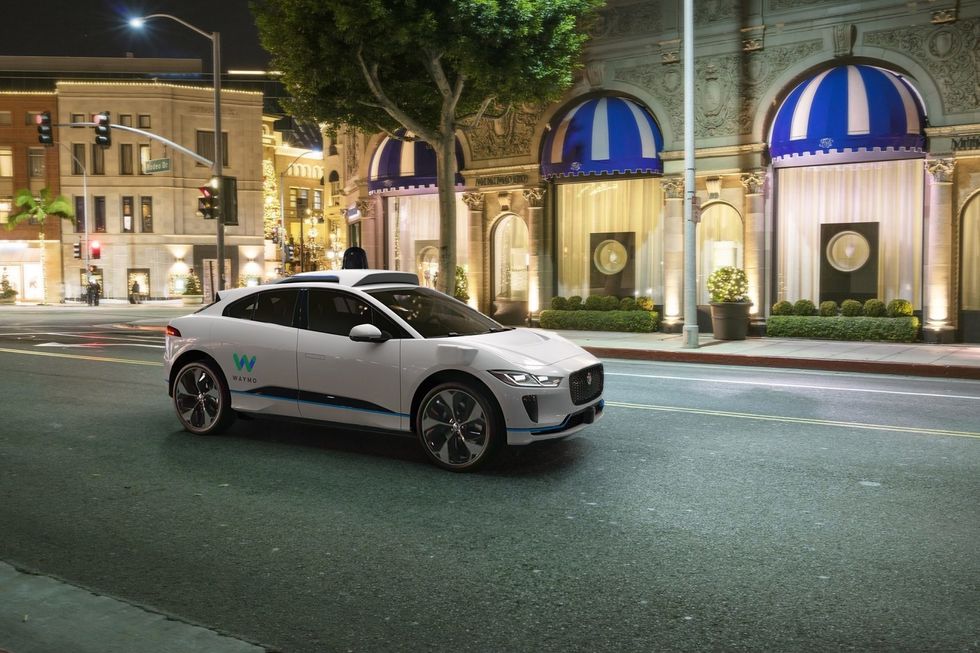 In March, Waymo also ordered 20,000 Jaguar I-Pace electric carsWaymo
Some of these vehicles are used to carry passengers in Phoenix, Arizona, while others are used for testing in several US states, including California, Michigan and Georgia.
"We're excited to deepen our relationship with FCA that will support the launch of our driverless service and explore future products that support Waymo's mission," Waymo CEO John Krafcik said.
Waymo has previously announced that it will offer a driverless ride-hailing service to the general public before the end of 2018. The service would let customers hail vehicles through a smartphone app, then have the car autonomously take them to their destination.
The company is also looking to expand its partnership with FCA to offer driverless cars for sale to consumers.
FCA chief executive Sergio Marchionne said his company is "committed to bringing self-driving technology to our customers in a manner that is safe, efficient and realistic. Strategic partnerships, such as the on we have with Waymo, will help to drive innovative technology to the forefront."