Like GearBrain on Facebook
Waymo, the autonomous car company owned by Google parent Alphabet, has announced a new partnership with Jaguar Land Rover. The tie-in will see 20,000 self-driving Jaguar I-Pace SUVs added to Waymo's fleet by 2020, ready for customers to hail.
The company also confirmed that its full autonomous ride hailing service — where there is no safety driver sat behind the wheel — will be available for members of the public to use later in 2018. At first, the service will cover a small area of Phoenix, Arizona. Waymo's CEO John Krafcik announced the news during a live press conference in New York City on Tuesday.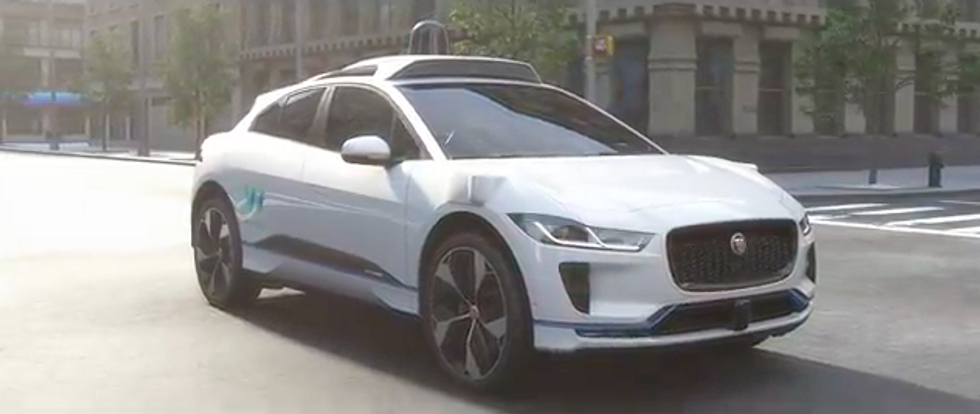 Waymo plans to launch its driverless autonomous service in Phoenix this yearWaymo
"Members will be able to take these self driving cars anywhere in our service area," says Krafcik, speaking live from the New York International Auto Show. "We're looking towards the future when we can bring the safe, delightful self-driving service to millions of people across the country."
Waymo already has a fleet of Chrysler Pacifica minivans and has implemented its autonomous technology in a range of different test vehicles. The company now intends to add 20,000 I-Pace SUVs to its fleet by 2020, offering customers the option of hailing a luxury self-driving car, as an alternative to the more practical and family-orientated Pacifica. Krafcik says the fleet could provide "a million trips in a single day."
The news came just 9 days after Uber's own self-driving vehicle was involved in a fatal crash in Tempe, AZ on March 18 — and one day after Arizona's governor Douglas Ducey pulled the plug on the Uber's autonomous trials for now. Uber had already suspended its own trials in the U.S. and Canada. And the comparison to Uber was impossible — and likely the point.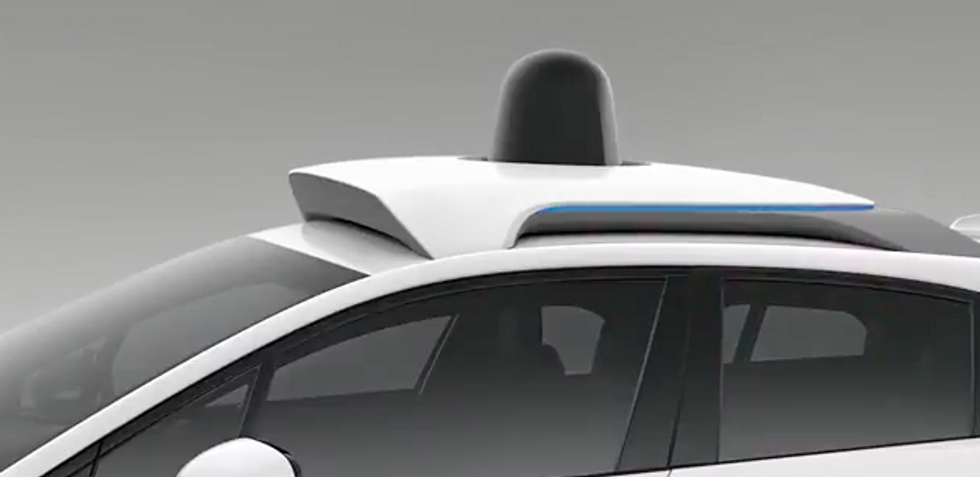 Waymo's CEO John Krafcik has been vocal about how its autonomous technology differs from Uber's. Waymo
Waymo has been vocal already about how its cars would have handled the incident differently — and better. Krafcik spoke about Waymo's technology at the annual gathering of the National Automobile Dealers Association in Las Vegas.
"All that we can say is based on our knowledge of what we've seen so far...and our own knowledge of the robustness that we've designed into our systems...in situations like that one - in this case a pedestrian or a pedestrian with a bicycle - we have a lot of confidence that our technology would be robust and would be able to handle situations like that one," he said.
Waymo, owned by Google parent Alphabet, just released a new 360-degree video to show how its cars see what's around them in February. And the autonomous company says its fleet now drives as many miles a day on public roadways as the average American will drive in a year.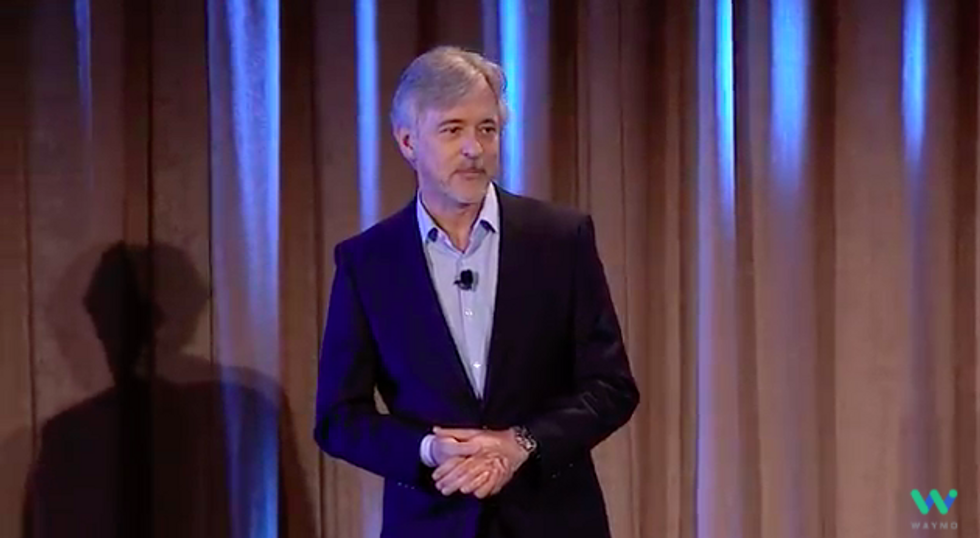 Waymo's CEO John Krafcik spke live on Tuesday about a new service its launching this year in Arizona, just one week after Uber's fatal accident.Waymo
The company says it has covered 5 million autonomous miles on public roads to date, since launching as a Google project back in 2009 and started testing its autonomous cars without a safety driver in Phoenix in November 2017. Uber's car that is involved in the accident that killed pedestrian Elaine Herzberg, had a safety-driver in the vehicle in the driver's seat at the time.
The accident has only enlivened concerns about self-driving cars being on the road — and their safety. But Waymo is pushing forward with its new service, where members would hail one of its autonomous car just by making a request through an app — just as ride-hailing services including Lyft, Uber and Via do today. Those eager to see the new Waymo Jaguar I-Pace, that will fold into Waymo's service, can catch a glance at the New York International Auto Show in New York City, currently running through April 8th.
"With the Jaguar I-PACE we have a world-beating car that's captured the imagination of customers around the world," said Jaguar Land Rover CEO Ralf Speth in a statement. "Our passion for further advancing smart mobility needs expert long-term partners. In joining forces with Waymo we are pioneering to push the boundaries of technology. Together we will deliver the self-driving Waymo Jaguar I-PACE with the grace, space and eco-pace that customers expect."
Like GearBrain on Facebook