Like GearBrain on Facebook
L'Oréal showed-off a cute UV device at CES this year, called UV Sense, a tiny sticker you're meant to wear on the nail. The stick-on gadget — not yet available — is kept on for two weeks and can collect information about ultraviolet or UV rays from the sun, among other details.
This isn't the first leap into UV sensing for L'Oréal and its parent company LaRoche-Posay. They've had a small gadget out called the UV Patch for two years. More like a sticker, the heart shaped patch, about the size of a large postage stamp, measures the UV rays that come into contact with your skin on a daily basis. That's the promise.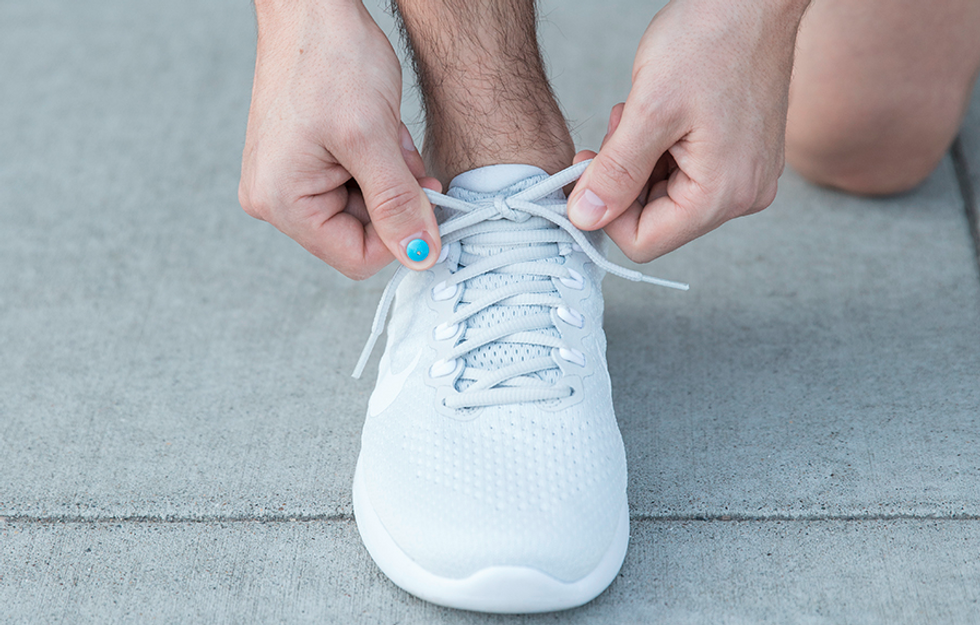 UV Sense debuted at CES in 2018L'Oréal
We know all about the dangers of ultraviolet light on our skin. At the least, UV light is considered a "risk factor for most skin cancers," according to the American Cancer Society.
Minimizing the amount of UV rays we absorb into our skin is something most people know is important — hence the dozens of products from sunscreen to makeup that contain chemicals and natural products designed to block UV absorption.
There are numerous wearable devices that collect data on our heart rate, steps we take and even calories we burn. These use sensors to pick up on our physical activity or the blood flow in your wrist. But what if we could use a wearable that could how much UV we've absorbed during the day, or allow us to get some light rays until a meter reads stop?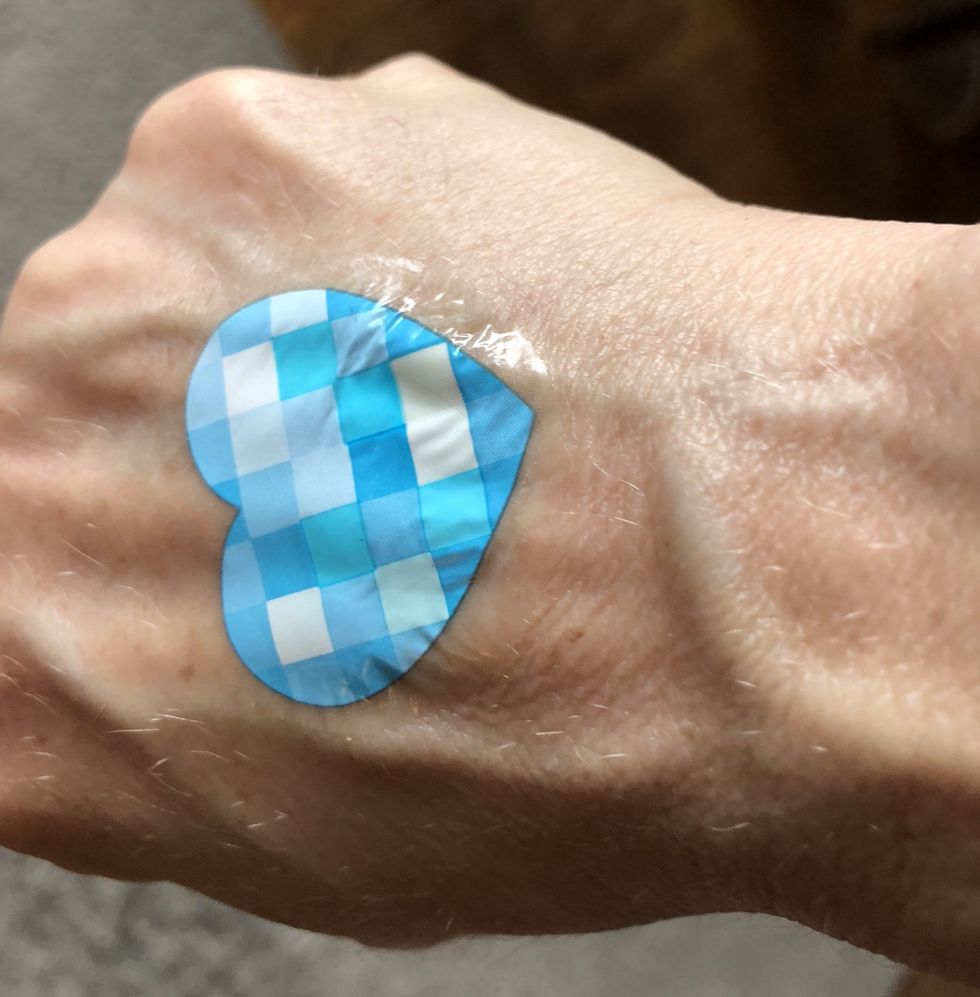 UV Patch measures the UV rays you're exposed to during the dayGearBrain
Some products are actually trying to do this. The Violet Plus is a wearable device that measures UV rays, says the company web site, and then vibrates to tell you when you've had enough. Shade is the size of a button, and working with a smartphone app says it gives you readings on UV exposure throughout your day. La Roche-Posay's UV Patch (which doesn't appear to be sold any longer) is meant to work similarly.
We tried the UV Patch sticker for a week while traveling between New York and Los Angeles this winter. The patch, shaped like a heart, stayed in place for a solid week — through daily showers and work outs. It worked in connection with the my UV Patch app from the App Store and delivered data including the daily UV Index for my area in New York.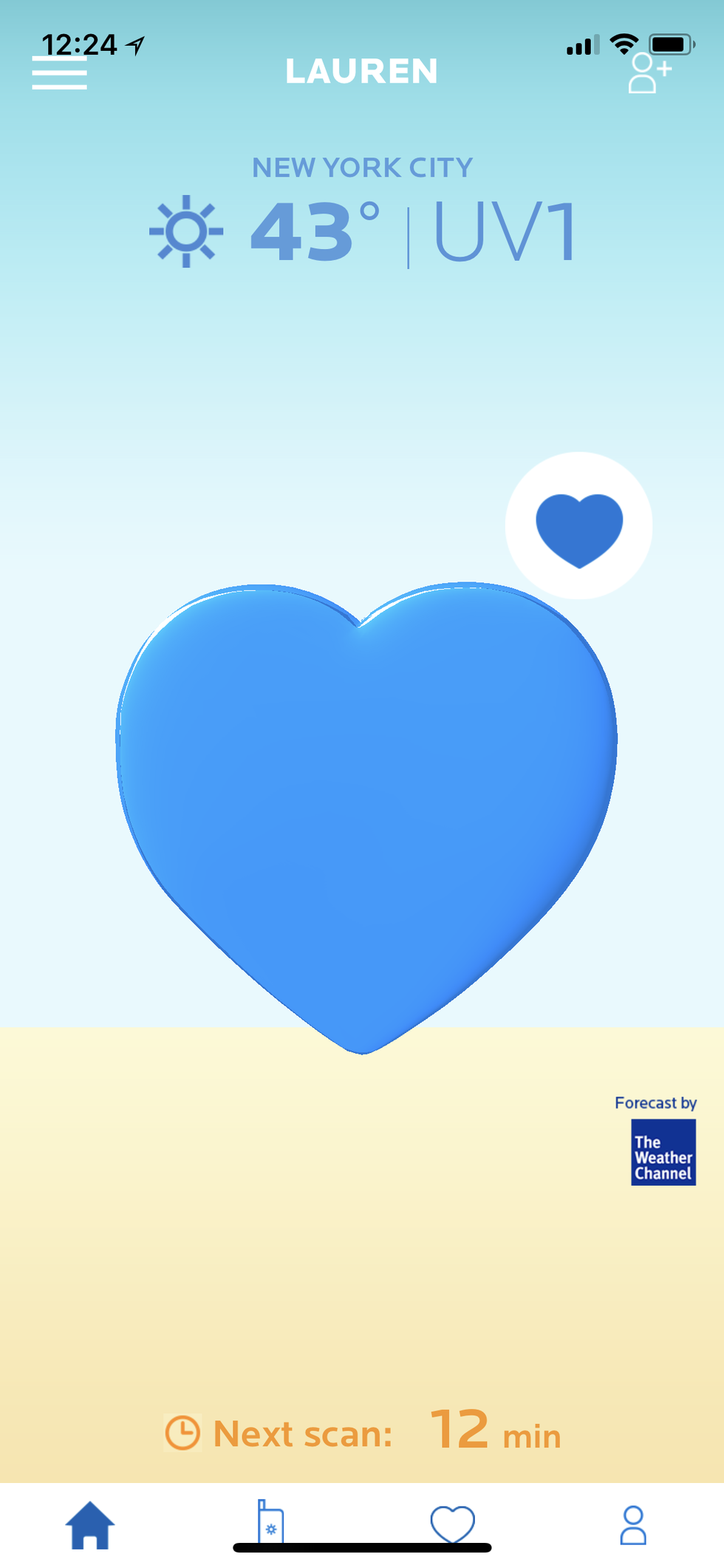 The UV Patch app told me the UV Index in my area — as well as how close I was to hitting my cap for the day.GearBrain
Within a few hours of wearing the patch inside at work in New York I was told by the patch that I was within dangerous levels of UV absorption. In Los Angeles, after a 30-minute walk, I was told I was following great behavior. The app indicates how much UV you're absorbing by filling up an outline of a heart. For most people, that's going to be enough information. But the heart filling up quickly while I was inside (and wearing sunscreen) and slowly while I was outside (also wearing sunscreen) confused me.
Without being able to get actual measurements, rather than a picture, it's hard to know how well the UV Patch worked. With the patch no longer on sale, that's not necessarily an issue. But when L'Oréal launches its UV Sense, we'll look forward to comparing the two experiences. And in the meantime, we're relying on our sunscreen to get us through.
Like GearBrain on Facebook