Like GearBrain on Facebook
Last updated: October 12, 2016 (You can visit Withings Go Review: Fitness Tracker Best Suited For Weekend Warriors for the full updated review.)
Let's face facts: Smart watches? Not for everyone. But wearables worn at the wrist are still the favored way most amateur athletes like to track their workouts.
Withings gets that, yet recognizes some users want a quick 15-minute walk at lunch to count just like their morning swim—both contributing toward a daily exercise goal.
Meet Withings Go, a new exercise tracker from the French health wearables maker launching today, that lets you bounce between workout styles, both wet and dry. The device works in water, resistant up to 50 meters, perfect for an average gym rat and even a vacation snorkel. You can also track steps along with your daily run. Biking, though, is still tricky to capture, just as the movement is with most trackers.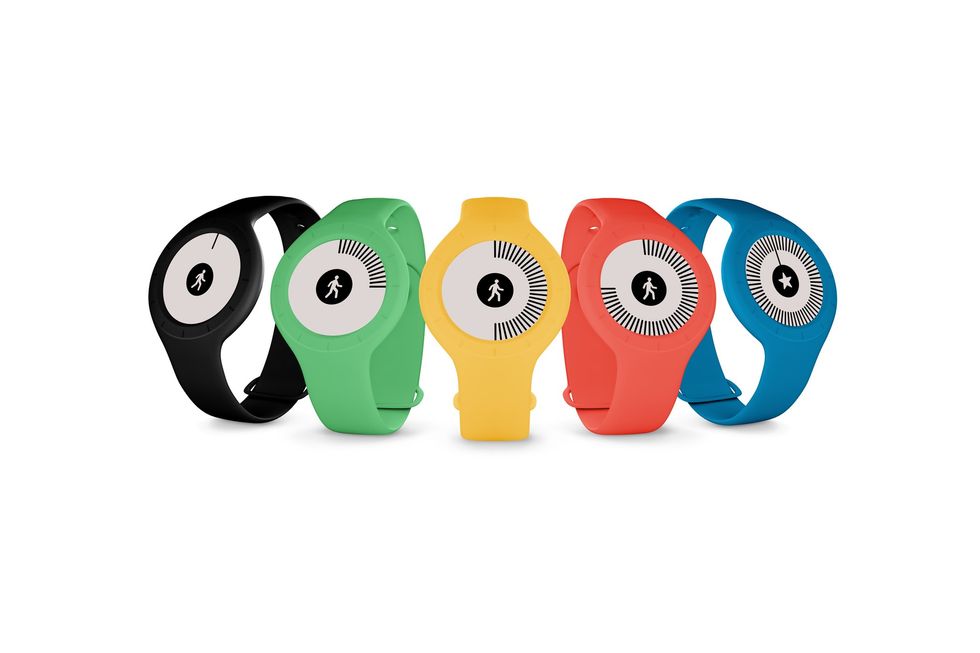 The face has a clean readout, which Withings call an E Ink display: a graphically-simple design with notches that note how close—or not—you are to your daily exercise objective. Reach that target and you get a digital star. Want to know the time? Just press on the face to shift to an analog read.
You can link Go to your gear from a clip or wear the tracker as a watch. The device knows what activities you're doing—from walking to swimming—automatically. Readouts are visible on Withings Health Mate app, (for both iOS and Android devices) and you can also record your sleep patterns. Feeling competitive? Sync up your stats with pals, keeping tabs on who has hit harder that day.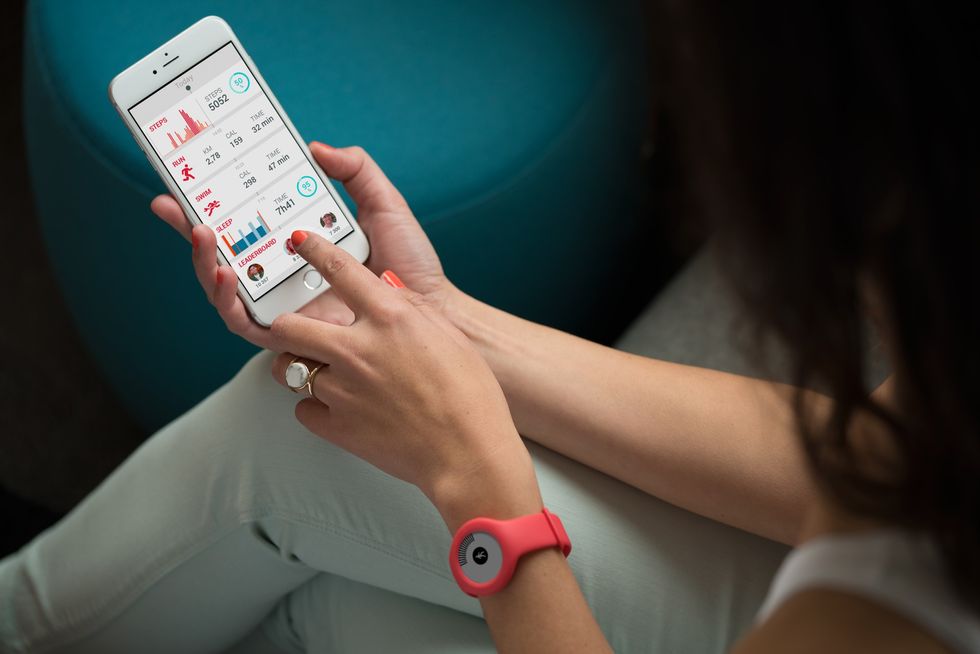 In five crayon-hued colors, of black, blue, green, red and yellow, Go comes boxed with a clip so the device can be worn on clothes and attached to keys, and also with a rubberized watch band. You just pop the tracker right in the watch band's center. Running on a cell battery, Go doesn't need to be charged and operates for up to eight months.
Nokia paid $191 million for Withings in April, eager to absorb its connected wearable health devices, including Go, which is the company's third fitness tracking hybrid, including its Activité Pop. Interested? You can purchase Withings Go on the web site for $79.95. Amazon is expected to start selling the device this summer. We also have a more thorough review coming in the next few weeks. Stay tuned.
Click here to buy Withings Activite Pop Activity and Sleep Tracking Watch.

Like GearBrain on Facebook