Amazon Alexa can add alarm clock to her list of tricks, able to wake people up with music thanks to a new skill.
Apart from the Fire TV, all other Alexa-enabled devices can be programmed to play music as a wake-up call. (It is assumed televisions will be switched off at night.) Alexa can be configured to play a specific song, tracks by a certain artist, music of a genre or decade, or a song completely at random.
Just as when music is played normally through Alexa, tracks can be played from Amazon's two music streaming services, Prime Music and Amazon Music Unlimited. Alternatively, you can ask Alexa to wake you up with songs or radio stations from Spotify, Pandora, TuneIn, SiriusXM and iHeartRadio.

A nice add: you can also read a lyric out loud to Alexa and she will understand which song you are talking about — just as she does when requesting music during the day.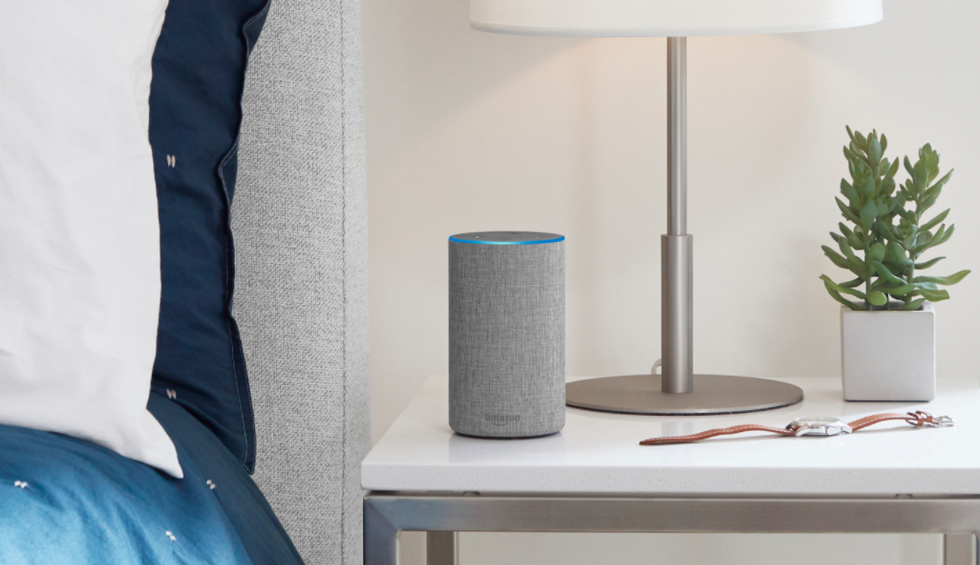 Alexa's new wake-up skill works on all Amazon Echo devicesAmazon
To set Alexa to wake you up with a certain track, artist or genre, say: "Alexa, wake me up at [time] with [track name/artist etc]." If you trust Alexa to be the perfect breakfast DJ, just say: "Alexa, wake me up at [time] with music."
"Alexa, wake me up at [time] to [music]" also works.
Although the skill might not be useful for the Echo or Echo Plus in your kitchen, Alexa's musical wake-up service is a great addition to the Echo Spot, which is marketed as the perfect bedside device.
The Spot has a small 2.5-inch screen for displaying the time, video calls and a weather forecast widget, and doesn't take up too much space on your bedside table. The $129.99 Echo Spot has all of the same features as the Echo Dot and regular Echo, and goes on sale on December 19, just in time for Christmas.
Check out The GearBrain, our smart home compatibility checker to see the other compatible products that work with Amazon Alexa