Jasco, which makes GE-branded devices including smart lights and alarms, is pushing out a new set of smart control products — smart light switches and dimmers.
These products highlight the company's QuickFit design, where the back is more rounded and tinier, 20 percent smaller than earlier models. Jasco also took away the heat tabs so installing them is easier as well. The two new devices also include Jasco's SimpleWire Technology — those smart controls feature auto line-load sensing terminals, by automatically figuring out the line and the load wires.
Jasco makes branded products, and also those under its own line. Some can be controlled through smart assistants including Amazon Alexa and Google Assistant including the myTouchSmart Wi-Fi Smart Plug.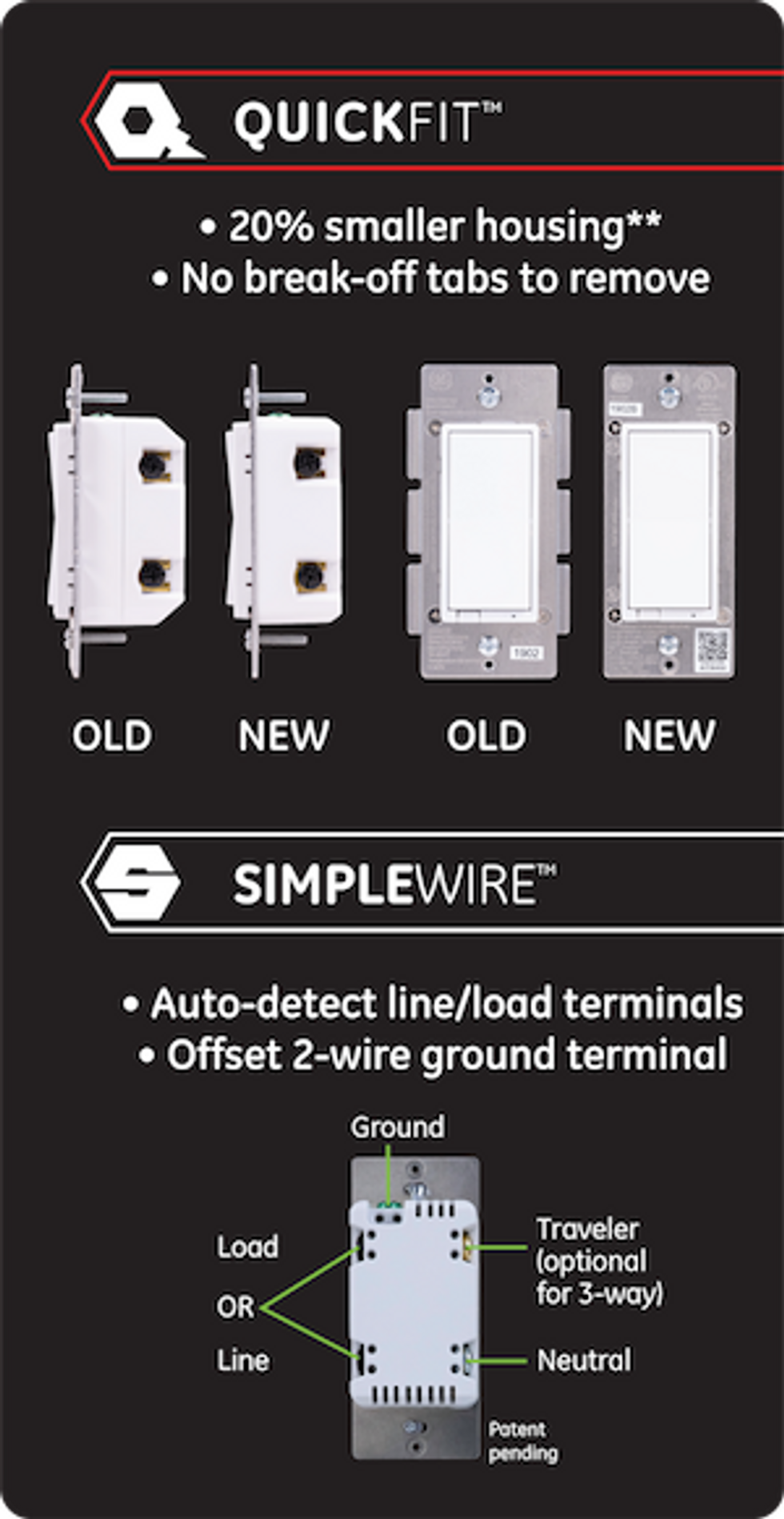 Jasco
There are five different styles of the new Z-Wave smart controls. Customers can choose between toggle and paddle-style switches, and there are also different faceplates giving even more options. The smart switches also work as master switches — so you can control them from other locations, and five switches can be linked together.

"We're excited to introduce this advanced line of smart controls to Jasco's robust portfolio of GE-Branded Z-Wave switches and dimmers," said Cameron Trice, Jasco's CEO in a statement. "With the addition of QuickFit and SimpleWire enhancements, our Z-Wave line is filled with the best and most user-friendly smart home options on the market today, making building a smart home easier than ever."