Like GearBrain on Facebook
Fibaro, a maker of smart home products like door locks, sensors and dimmers, now allows many of its Z-wave devices to integrate with the SmartThings platform a subsidiary of Samsung. That connection now brings more control to home owners who use items from Fibaro, and also have a SmartThings hub.
SmartThings platform is aligned with hundreds of devices, from Philips Hue bulbs to Ring Video Doorbell Pro — and now many of Fibaro's smart home Z-Wave products as well, running through the SmartThings hub. These include Fibaro's motion, plus some door and window sensors, its flood sensor (which GearBrain has reviewed), the company's wall plug, its Dimmer 2, and the single and double switch.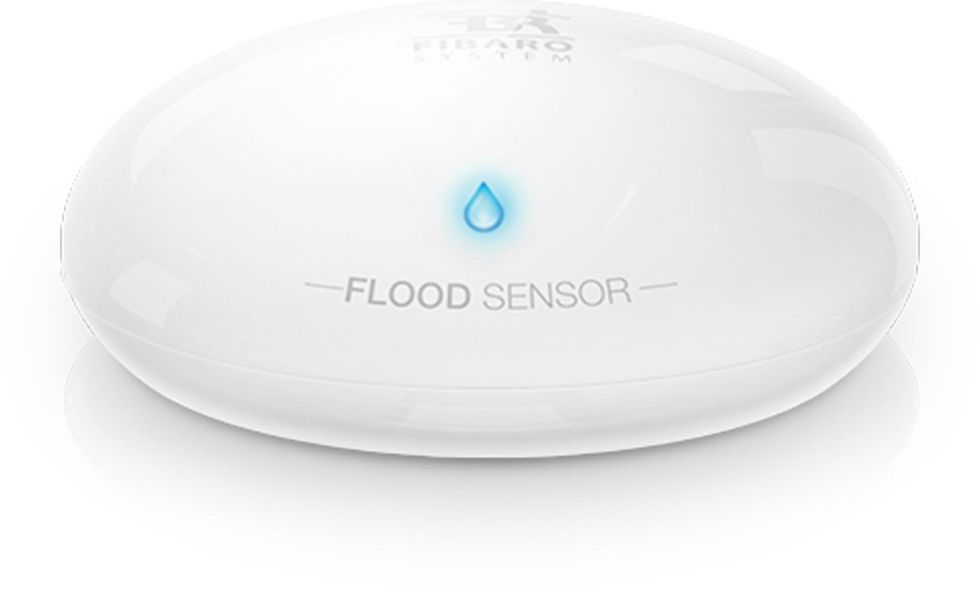 Fibaro's Z-Wave flood sensor is just one of its products that now work on the SmartThings platformFibaro
Read More:
Numerous companies have devices that work on Z-Wave from Fibaro to GE, Ring to Honeywell, sending signals across a mesh networking system. There are 2,600 cerrtified Z-Wave products, covering 700 member companies that are part of the Z-Wave Alliance.
All these Z-Wave devices from Fibaro now work on SmartThings in both the U.S. and in Europe, and the company says additional products will be added to the SmartThings platform throughout 2019. Of course, the Fibaro devices will also now connect to any product that works with SmartThings as well.
A smart home is only as smart as the devices that can connect and work together. As companies like Fibaro add more compatibility to their lines, consumers benefit by being able to link actions together — such as having lights turn on and have a notification sent to them when a door sensor detects movement. This makes their home more intelligent, to be sure, but also more useful.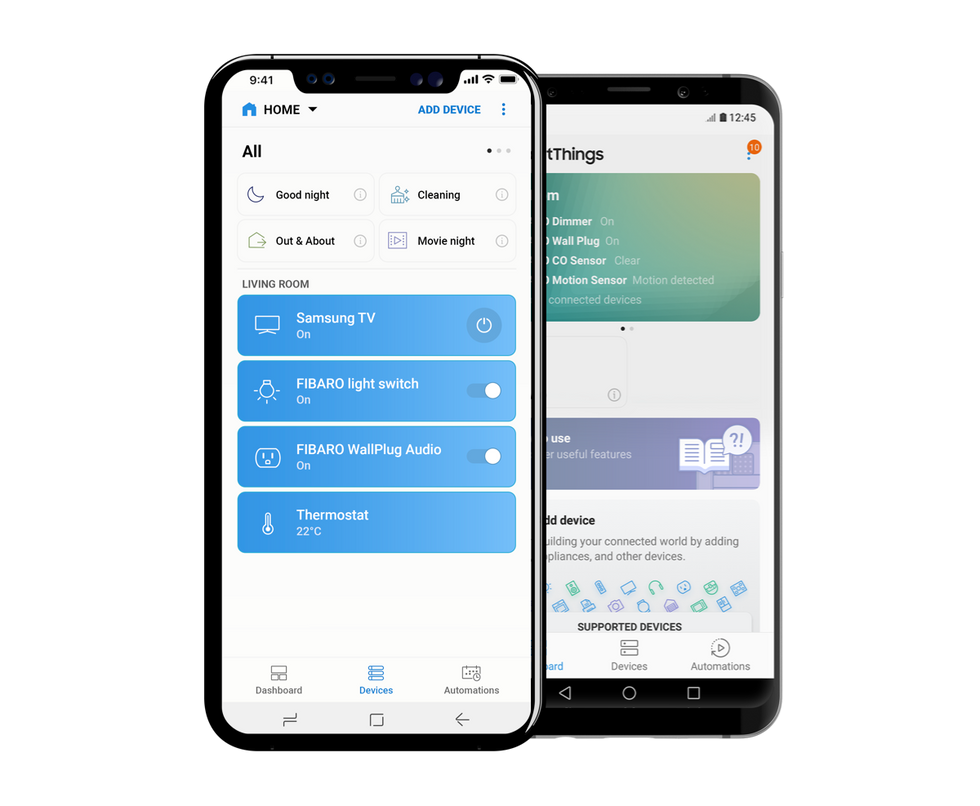 Adding Fibaro Z-Wave products to the SmartThings platform can be done in the SmartThings Connect App Fibaro
Integrating Fibaro's Z-Wave products into the SmartThings platform will now be possible by going through the SmartThings Connect App, which works on iOS and Android devices. Once the app is in pairing mode, people will be able to add their Fibaro devices directly.
"Fibaro is thrilled to announce the new integrations with SmartThings and deliver full Fibaro device compatibility to one of the largest IoT platforms in the U.S.," said Dominik Jęchorek, head of Fibaro sales of USA & Canada. "Our devices are designed for the smart home and engineered to include as many beneficial features as possible while still adhering to a beautiful design aesthetic. We look forward to furthering our integration within SmartThings and providing our smart home devices and solutions to new customers."
Check out The GearBrain, our smart home compatibility checker to see the other compatible products that work with Samsung SmartThings.
From Your Site Articles
Related Articles Around the Web
Like GearBrain on Facebook