Like GearBrain on Facebook
Airbnb is getting into the design business, focused on building prototypes for what the home of the future could look like, starting in the fall of 2019.
As well as how the home looks and functions, Airbnb wants to rethink how properties are constructed and shared by tenants. The project is called Backyard and comes from Samara, an innovation lab setup by Airbnb in 2016 to rethink housing and urban planning.
Read More:
The project will investigate new manufacturing techniques and smart home technologies, with guidance from the Airbnb community of property letters and renters.
Writing in a blog post on the Samara website, Airbnb co-founder Joe Gebbia said: "We began with a simple question: what does a home that is designed and built for sharing actually look and feel like? The answer is not simple at all.
"Other questions quickly emerged. Can a home respond to the needs of many inhabitants over a long period of time? Can it support and reflect the tremendous diversity of human experience? Can it keep up with the rate at which the world changes? Can we accomplish this without filling landfills with needless waste? It's a tall order."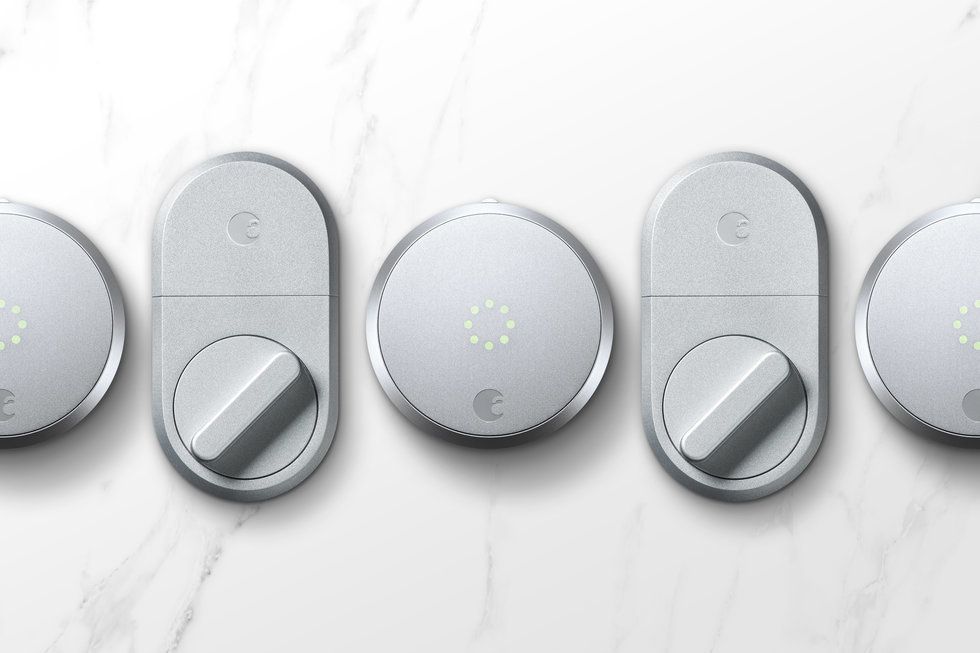 We suspect Airbnb's houses will go beyond the occasional smart lockAugust
Naturally, GearBrain is keen to see how Airbnb's Backyard project will use smart home technology in its 2019 prototypes. Many Airbnb hosts already use smart locks to make it easy for renters to let themselves in with their smartphone, while others include smart alarms and smoke monitors to keep an eye on their properties remotely without violating their tenant's privacy.

As well as its use of smart home tech, we are keen to see how Airbnb will tackle the construction aspect of its homes. Many products used during the construction of a new home, especially in the interior, 'off-gas' for weeks or even months after completion, damaging the air quality with fumes from paint, varnish, adhesives and other construction materials.
Airbnb's use of responsibly-sourced materials will also be of interest, and so will the company's plans to differentiate its properties from the norm, by designing them to handle a constant cycle of new, temporary tenants instead of the long-term owners today's properties are built for.
Gebbia added: "The way buildings are made is outdated and generates a tremendous amount of waste. In order to meet the demands of the future, whether it be climate displacement or rural-urban migration, the home needs to evolve, to think forward."
Gebbia says his company plans to "start from a blank slate" and says the challenge is one which is "worth engaging".
The co-founder also pointed towards Airbnb's position as a company very much aware of how its millions of users travel, live and share their living spaces with others. "I believe Airbnb has a unique responsibility and global opportunity to improve the way we build and share homes," Gebbia added.
Related Articles Around the Web
Like GearBrain on Facebook