Like GearBrain on Facebook
Trying to reduce your carbon footprint? Reduce, re-use, and recycle? Turn that leftover food into rich compost to grow more food in your yard? Alexa has skills for these and many more ecological tips and tricks. Plus, there are some fun ones to teach kids, your own or maybe those in your class, how and what to recycle.
Alexa is the delightful, artificial intelligence bot that comes with the Echo, Echo Dot, Echo Dot Plus and other Amazon devices. The voice assistant has mini-programs that people can write for her, called Alexa Skills, which can run simple and specific tasks. Alexa can help you play music, give you a news update and has Skills that bring up games, quizzes and even help you schedule your day. Here are 15 ecological skills currently available on Alexa.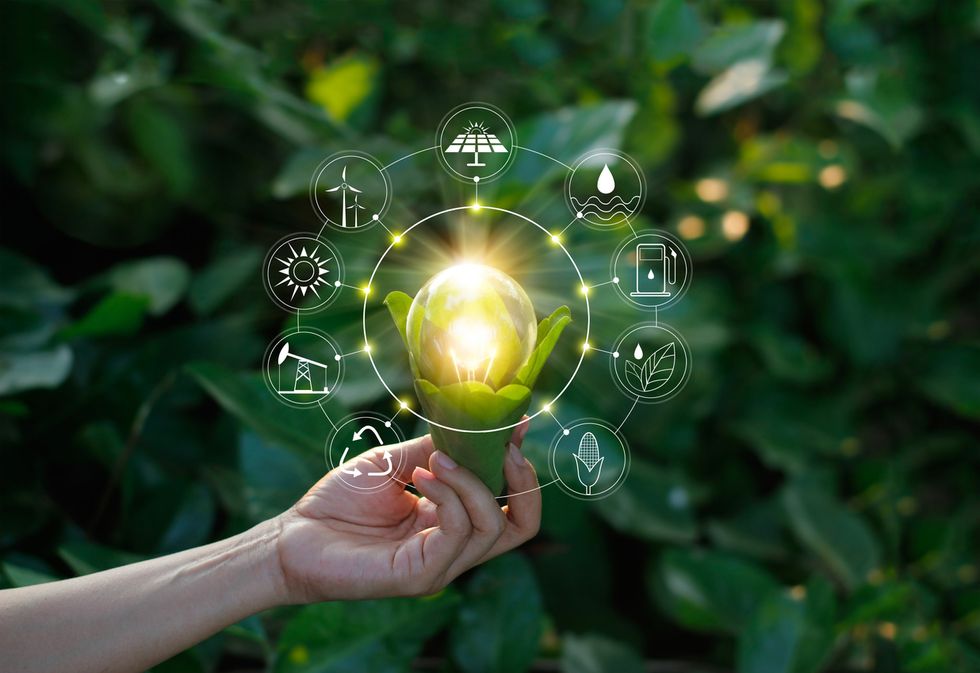 iStock
Making your home more green with Alexa

There are many ways to save energy, use less water, and generally be easier on the planet — and your wallet — at the same time. If you want to see how eco-friendly you can make your home, Green My Space is a useful skill. You choose a room to start with, and the skill will give you tips for making that room greener, with one suggestion at a time such as lowering how many resources you tap into for that space.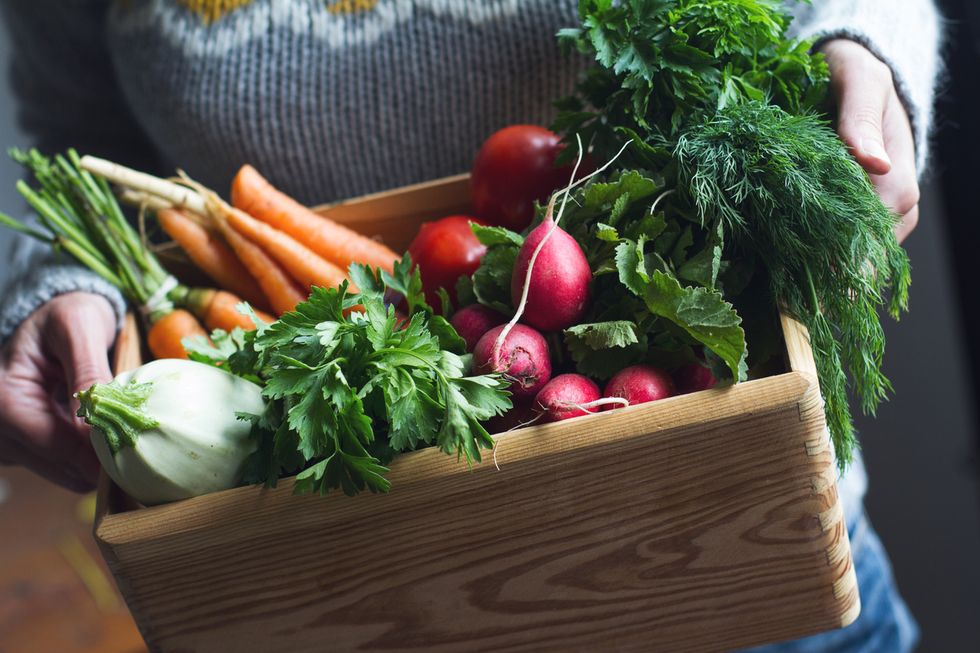 iStock
Alexa's tips on saving the Earth
For random ecology tips, there are a few skills that can help. Go Green offers random or targeted tips from these categories: water pollution, recycling, deforestation or saving energy. For tips on a whole host of sustainable practices, Earth Saver may be the skill for you. Earth Saver is from Arizona State University's Cronkite School of Journalism and Mass Communications, and it does come off as a student project. However, it has a real range of suggestions, from eating seasonal produce to buying green laundry detergent. The downside, as you will find with the less sophisticated skills, is that you have to say the whole phrase "Alexa, ask Earth Saver how to save the Earth?" to get anything out of this skill.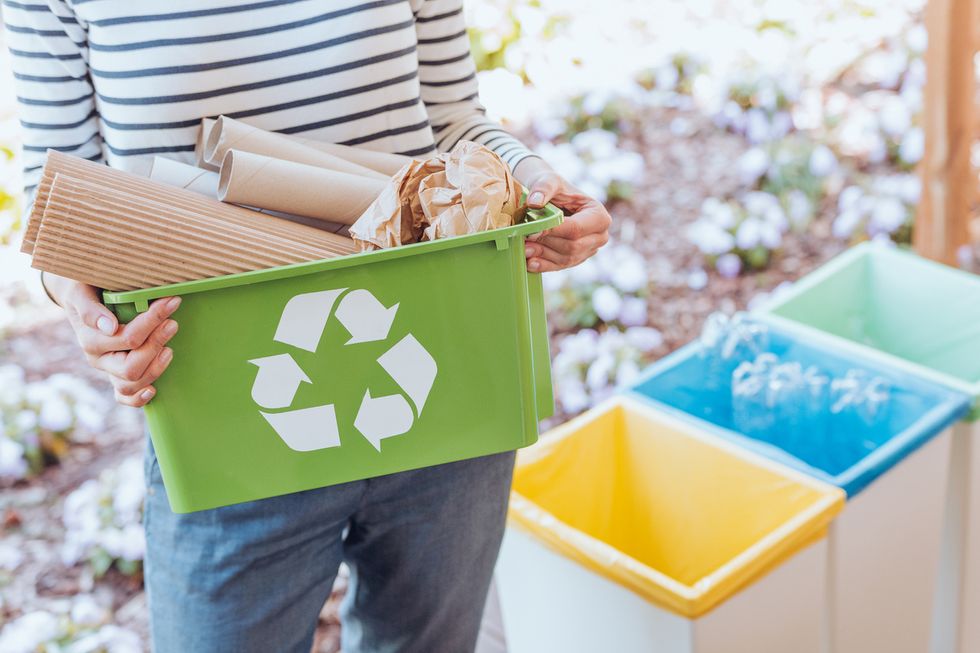 iStock
Alexa, can I recycle this?
If there is one small thing you can do immediately to help keep the planet clean, it is recycling rather than throwing things away. Recycle Track can tell you recycling facts and track your reuse efforts. You need to know the weight in grams of each item that you are recycling before you can use this Alexa Skill. From there, though, this skill will tell you how much energy you saved and what that energy would be able to do — such as run a lightbulb for 30 minutes or a table fan for three hours. It will also track your total amount of recycling over time.
Unsure what you can recycle? Ask The Recycle Game questions, take quizzes, and once you register by name, start competing with other family members or classmates for how much each of you can recycle. This could be a little motivator for the kids or the adults to put that bottle in the bin, not the can.

There are many other recycling assistants, but not all of them pan out very well. Captain Planet – Your Recycling Assistant is designed to engage, educate, and have an impact, but it seems difficult to use. Trying to ask it questions or what to recycle proved that it doesn't know "cup," "computer," or other common questions people might have about recycling. For industry standard disposal stream information on thousands of household objects, try Waste Wizard, though the skill warns that the information it gives may not line up with your local authority's guidelines for disposal. Reduce, Reuse, Recycle is another tip skill, and for residents of San Francisco, Waste Guru can help you decide what to recycle, compost or throw away in that municipality. There are also dedicated skills for Cambridge, Mass. and a few other locales, giving pickup dates and specifications for recycling in their area.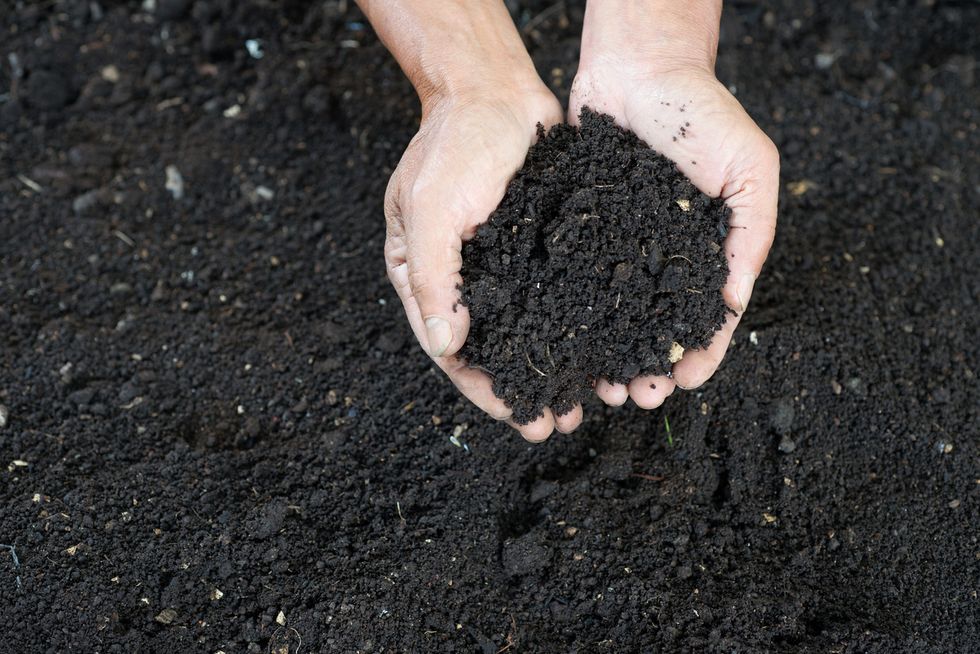 iStock
Fertilize your garden

Recycling is all about saving energy, and the energy from food and other organic matter can be recycled to create more nutritional organic matter through composting. But some may find this energy conversion mystifying. Never fear, The Compost Professor can help you analyze the temperature and moisture of your compost to know what to do. You will need to enter your email into the skill to get started. If you just need to know what household waste can go in the compost — and what cannot — you can try Compost Helper or Compost Yes or No.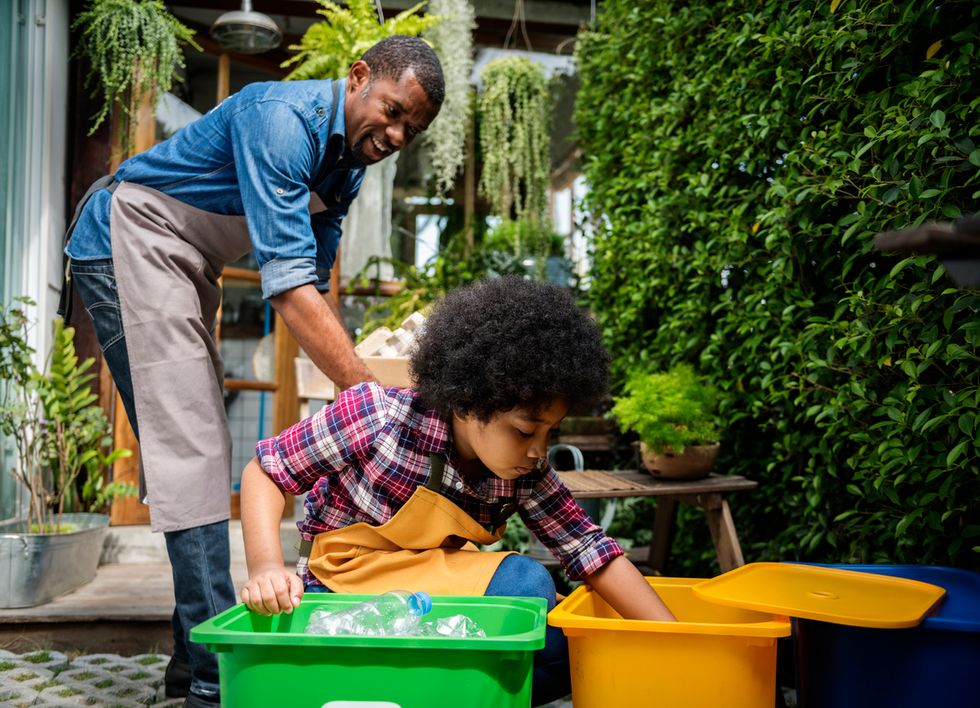 iStock
Raising green kids
For younger kids, perhaps the 4 to 7-year-old set, you can try Recycle Robot which has a story to it, and lets kids participate by being the voice remote to control a virtual recycling robot. The sell describes situations that need to be cleaned up. You say "smash," "shred," or "sort" to command the robot, which talks in Alexa's voice, and are rewarded with lovely sound effects for the disposal of paper, glass or plastic. There are some other fun characters, good voice acting as well as silly music, which makes this a good rainy-day activity for the little ones to explore.
Another story-based skill is Captain Earth, which is supposed to be the voice of the planet. In this game, you are the commander, Captain Earth, rescuing the planet, and Alexa lets you know the good you accomplished.
Our final green kids skill is Garbage Hero. There are interesting characters, like Thomas Edison, with new characters added all the time. The story takes place in Stinkytown and players interact by telling Alexa where to put the items mentioned: glass, metal, batteries, plastic, electronics paper, or trash. This skill, like many Alexa skills, has trouble understanding what players say, so that is one aspect that could be improved. But it is an intriguing game for eco-minded young people.
Check out The GearBrain, our smart home compatibility checker to see the other compatible products that work with Amazon Alexa devices.
From Your Site Articles
Related Articles Around the Web
Like GearBrain on Facebook